Took the girls to Berkeley to the concrete slide at Codornices park.
You walk up these pretty rock steps that lead you to the concrete
slide that is built into the side of a hill.
You slide down on a piece of cardboard.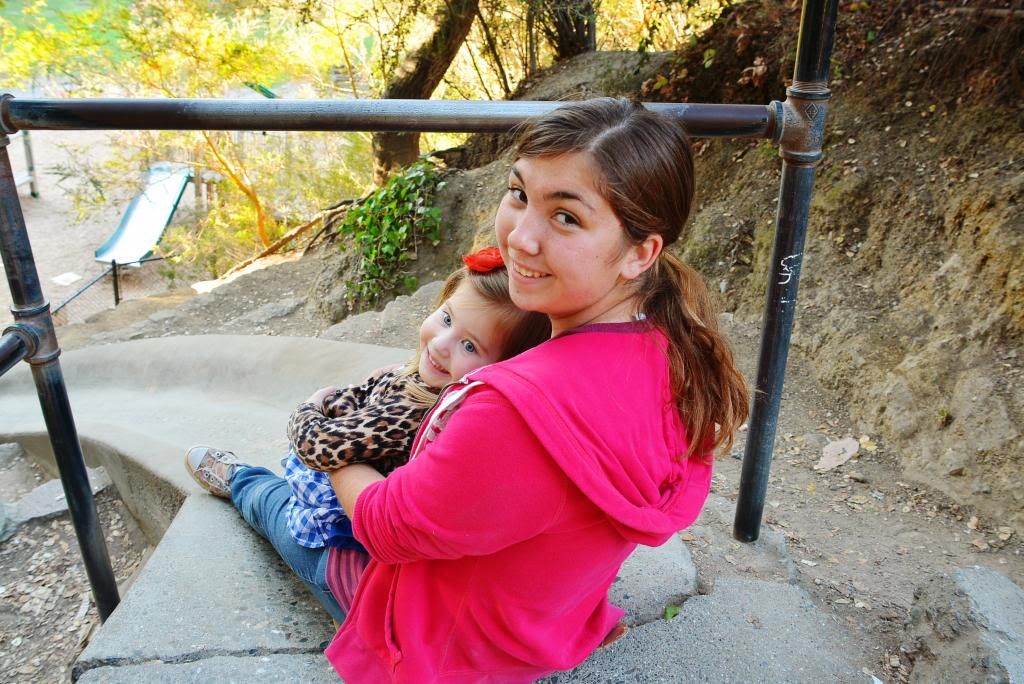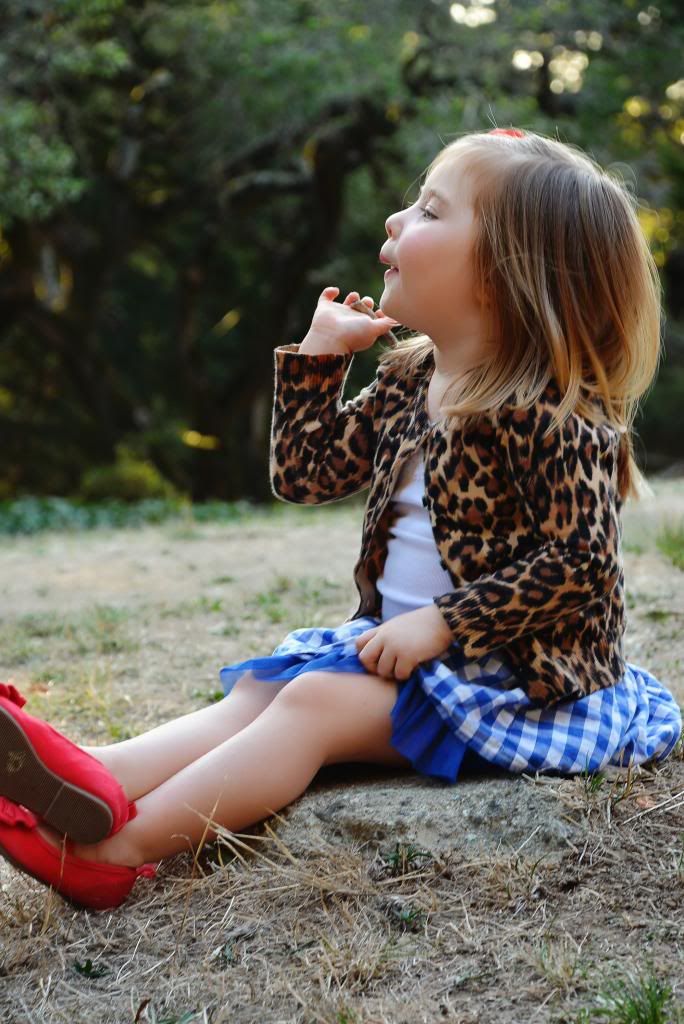 Snuck in a few shots of her tossing and playing with a stick... silly little girlie.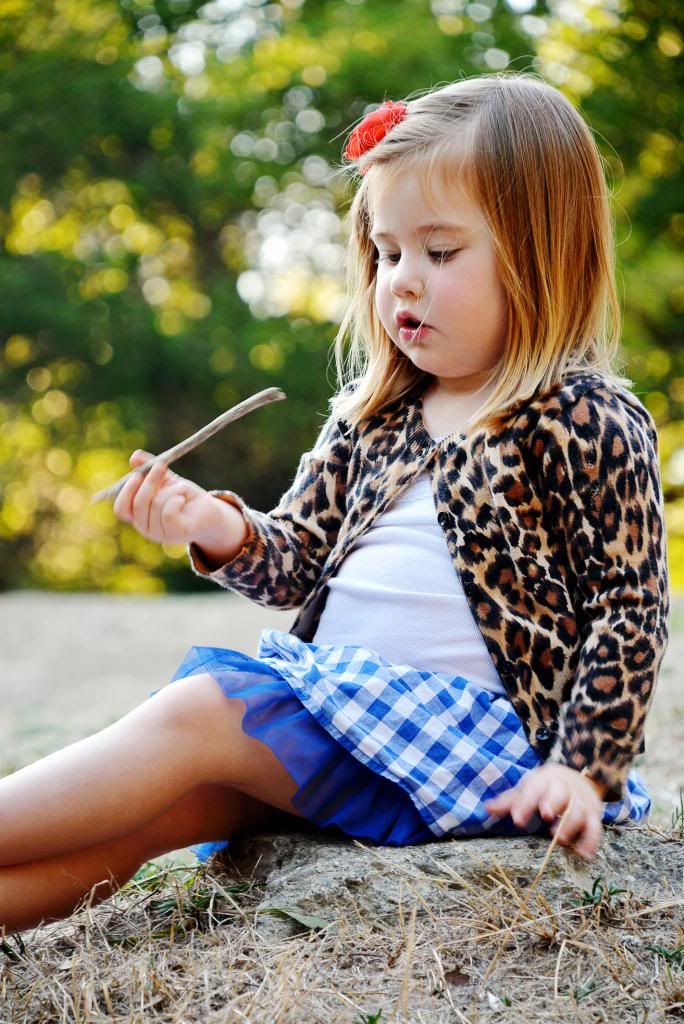 This picture was cute. This is her dancing silly face.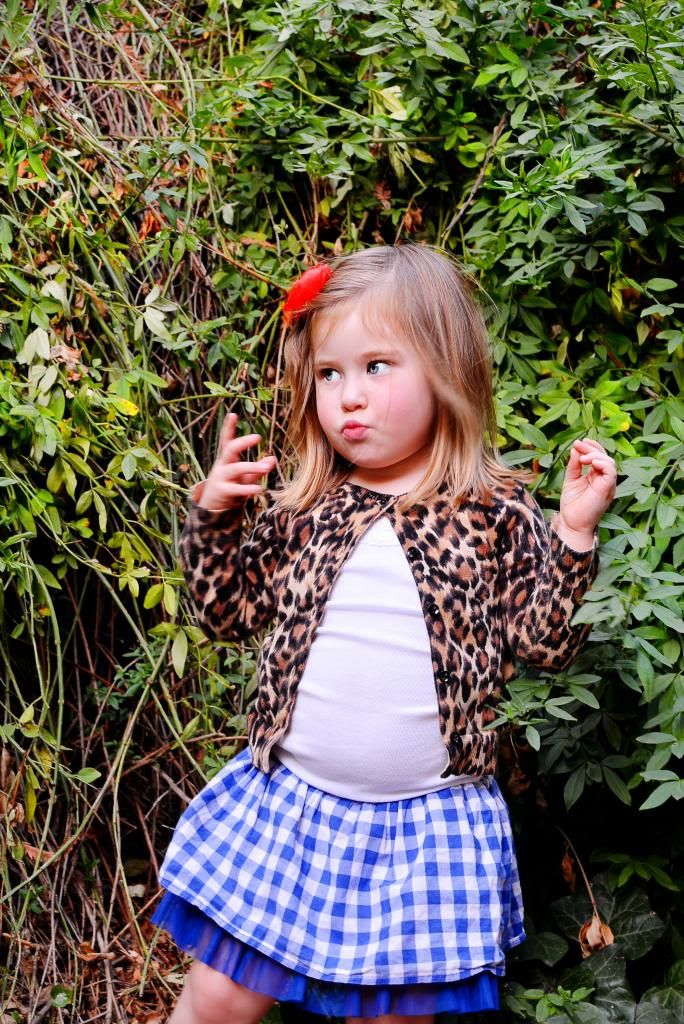 Practicing how to be a lady..
I constantly remind her that we cross our legs, and to pull her skirt/dresses down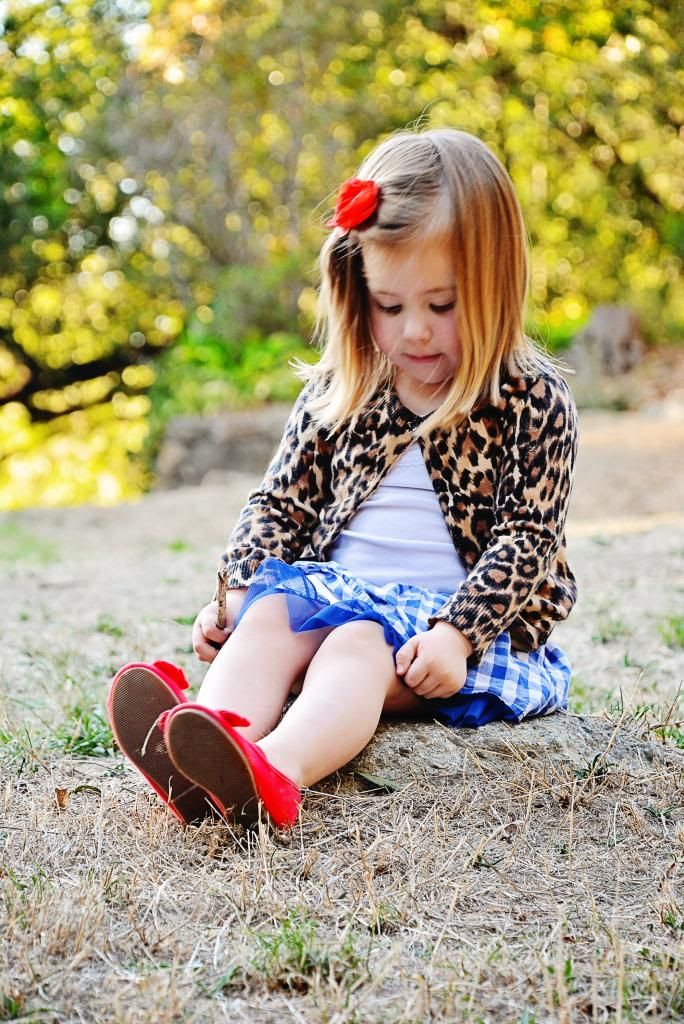 Most of these pictures are out of focus.. I took my camera out of manual and into Aperture setting and they all came out blurry. I think I needed a higher shutter speed.. Anyhoo lesson learned.