The first day of preschool
My little girl was ready.. Me? Well it's been a big week for
me
..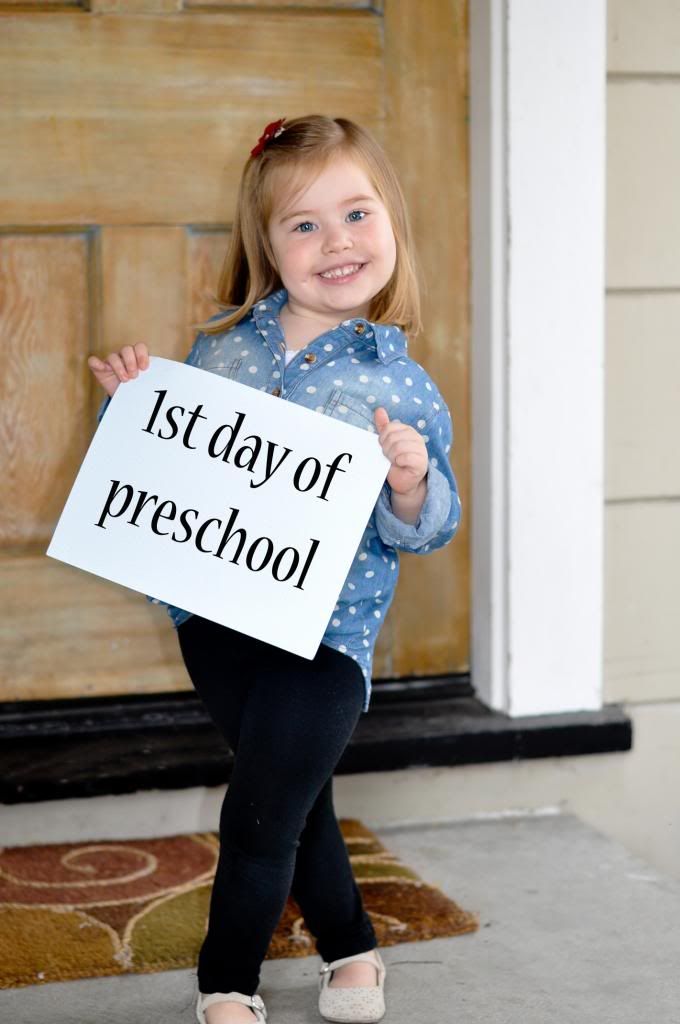 Chloe was Soooooo excited!!
I got to tag along.. which I loved!!
She walked in like she owned the place. No hesitations what-so-ever!
She found her cubby, and was so excited hers was the one with the sun!
She met her teachers, and kept running to them to ask
if she could play more "games".
Her teachers loved her.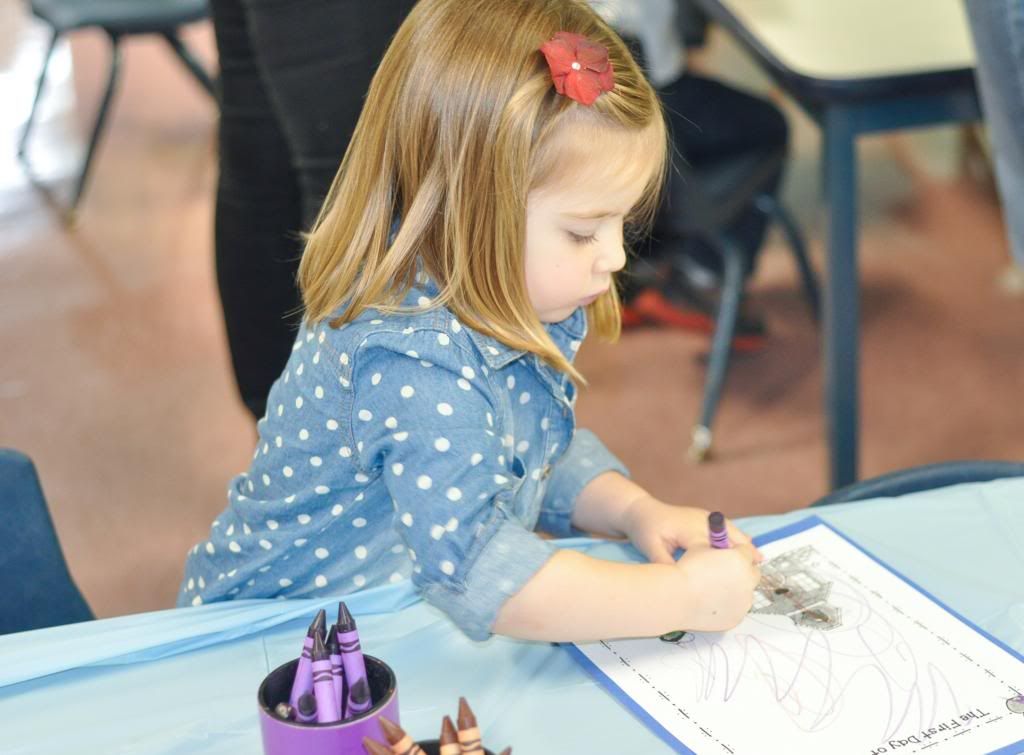 She was so happy, she ran from activity to activity playing.
She didn't even notice that there were other kids around!
What took me by surprise was the amount of physical effort now required of me.
Instead of leisurely mornings playing and eating together,No more throwing my hair up and getting my gym clothes on (with no shower) and heading to the Y unpresentable, now I have to get my daughter dressed, fed, cleaned up and in the car, while I'm nursing and dressing a baby who is used to taking her first nap by that time. Then I get both of them out of the car and to the classroom, say goodbye, bring the baby back to the car, load her up, and get her down for her nap once we're home. Then we do it all again two and a half hours later.
On our drive home Chloe declares "Mommy next time I can do it by myself"
My little is getting so big!