We have the coolest wall/ground covering of ivy out in our side yard that I use often in my photos. I had the idea to take outdoor bath photos of Piper. She loves being outside, and loves baths win win.
She was the happiest baby ever!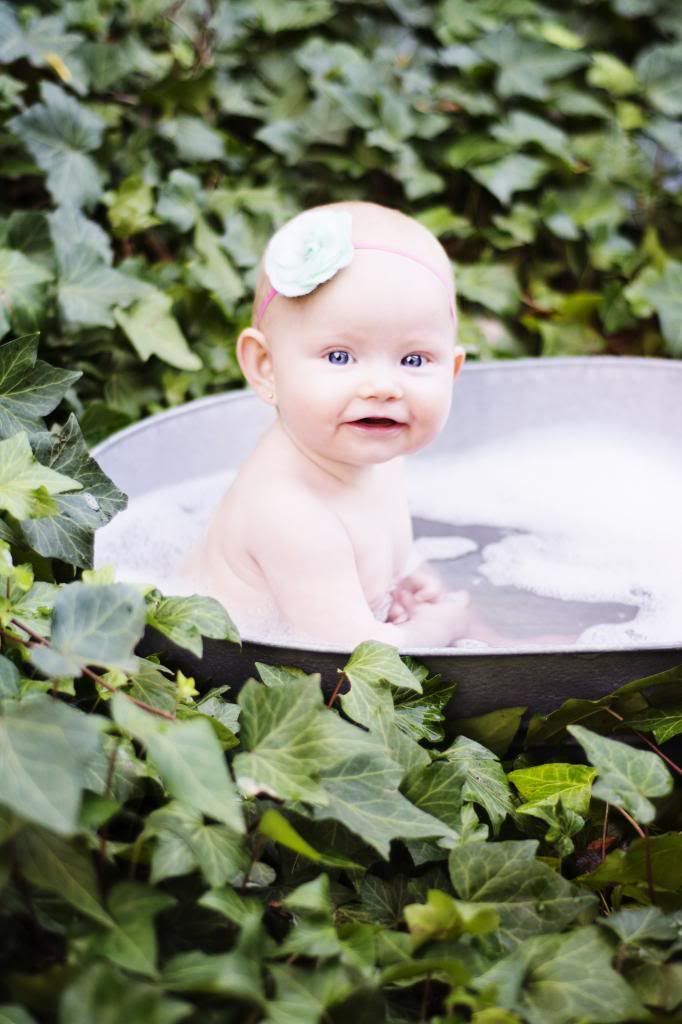 Pi usually only takes a 45 minute nap in the afternoon, so while Chloe is still asleep, sometimes we head outside to snap a few shots.. This was shot on the outer brick wall of our fireplace.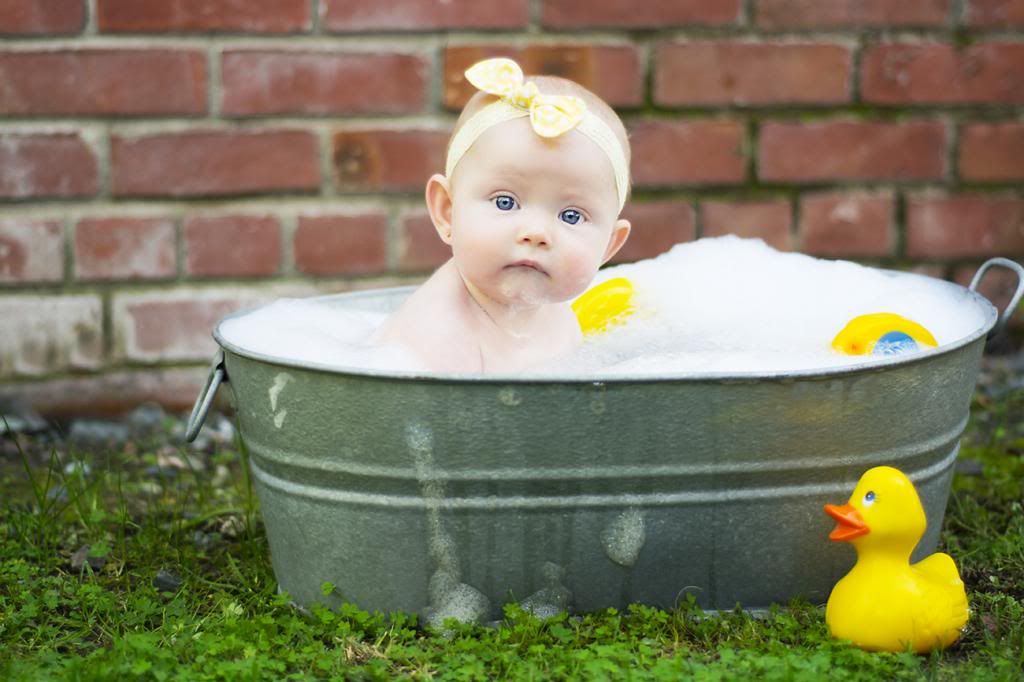 She kept sucking the bubbles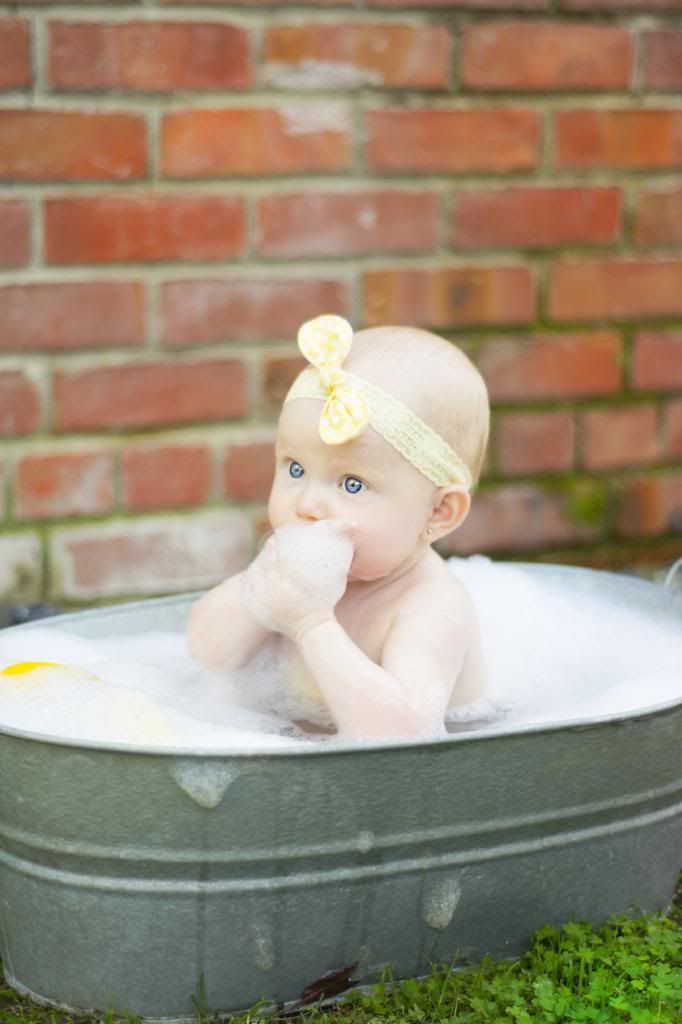 This shot is my favorite. It looks like she is saying "gasp.. I'm bathing ma, no pictures"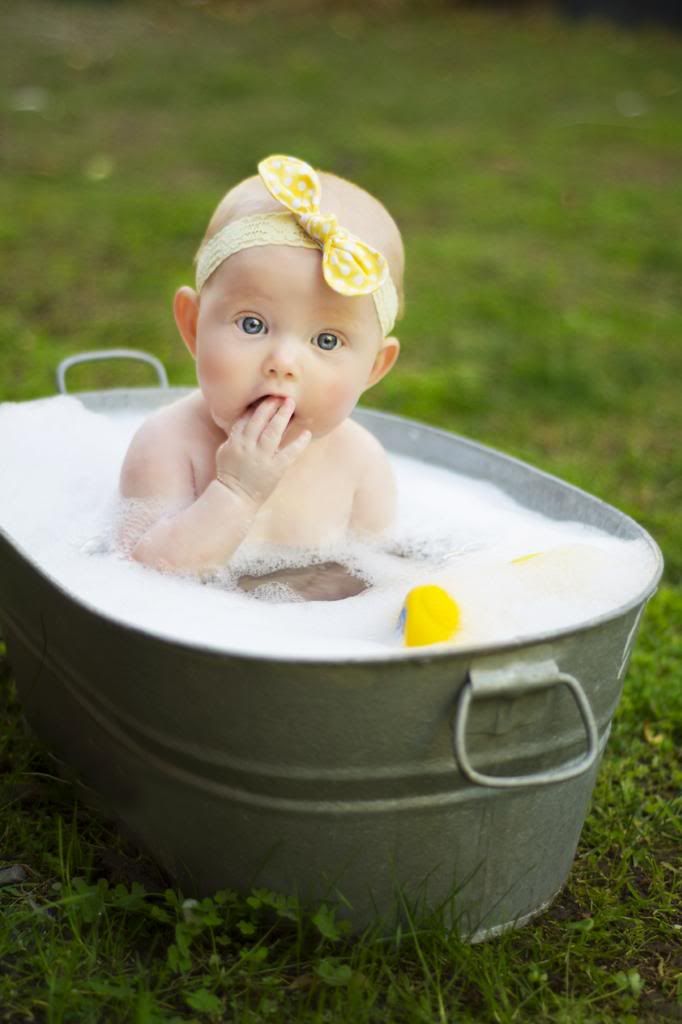 Baby Jane is not a thumb sucker, but she really likes sucking the bubbles off of her hand. I thought it was cute getting the quintessential baby thumb suck photo.