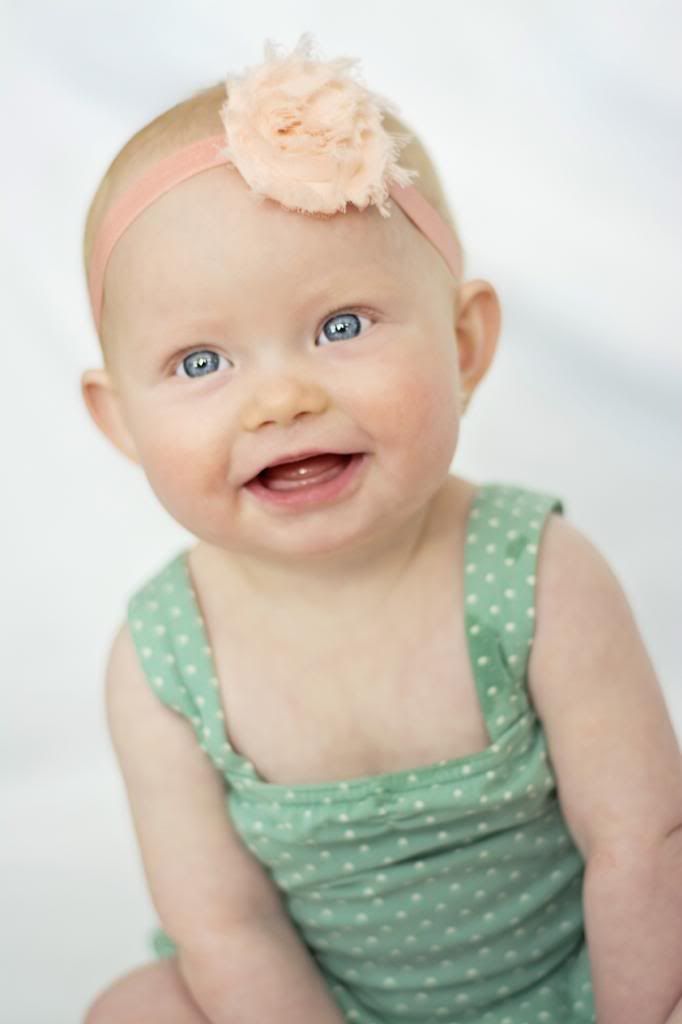 Okay okay.. I admit it I love shopping for my girls. I tend to go a little crazy sometimes, so in order to have Piper wear all of her cute things while she is in that age size we wardrobe change often.
This swimsuit is my FAVORITE ever. It's from Europe and it's darling, but she is growing so fast, and by the time it's summer she might have outgrown it, so what to do.. Photoshoot!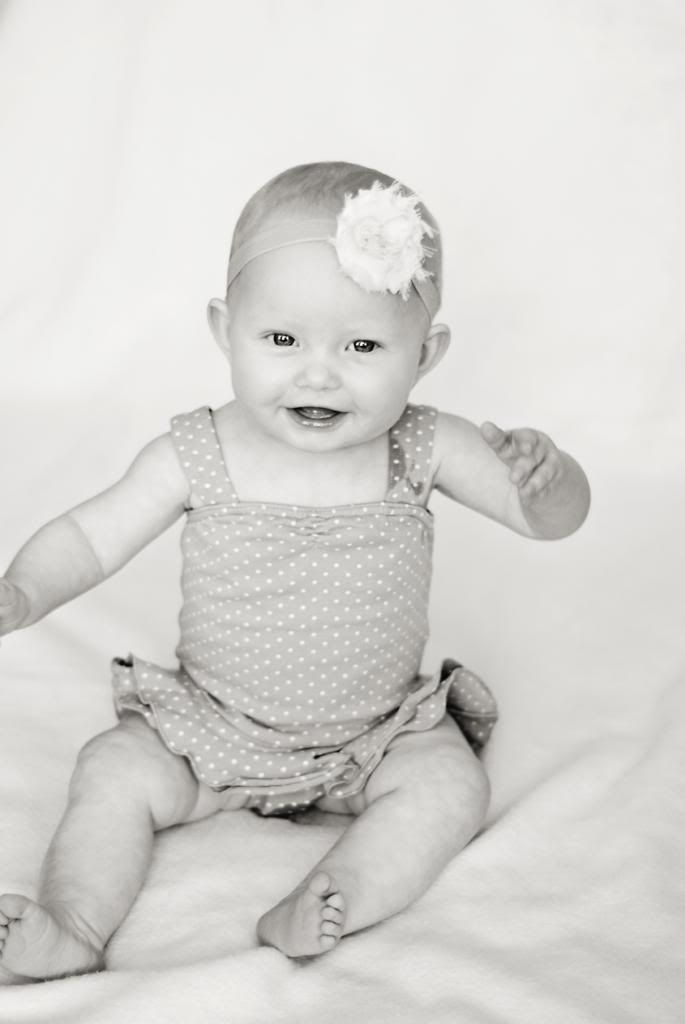 Actually the story behind this photoshoot is that we were heading up to Lava hot springs in Idaho, and I brought Piper two suits. I couldn't decide which to wear to Lava, so I tried them both on, and then went with the smaller one hoping she can wear this one again since it's the bigger of the two..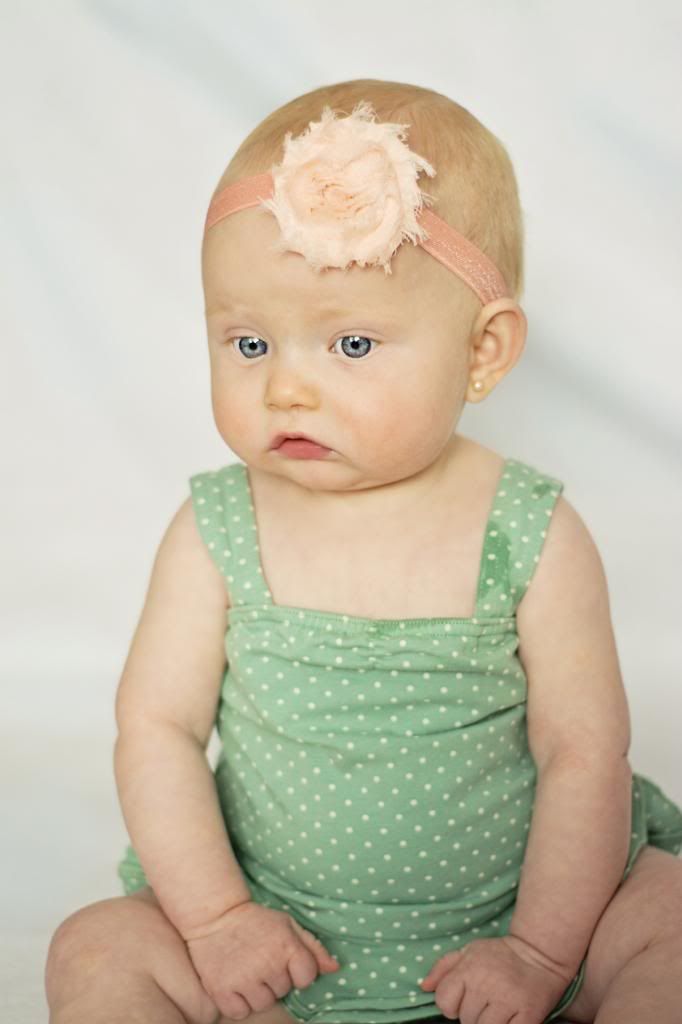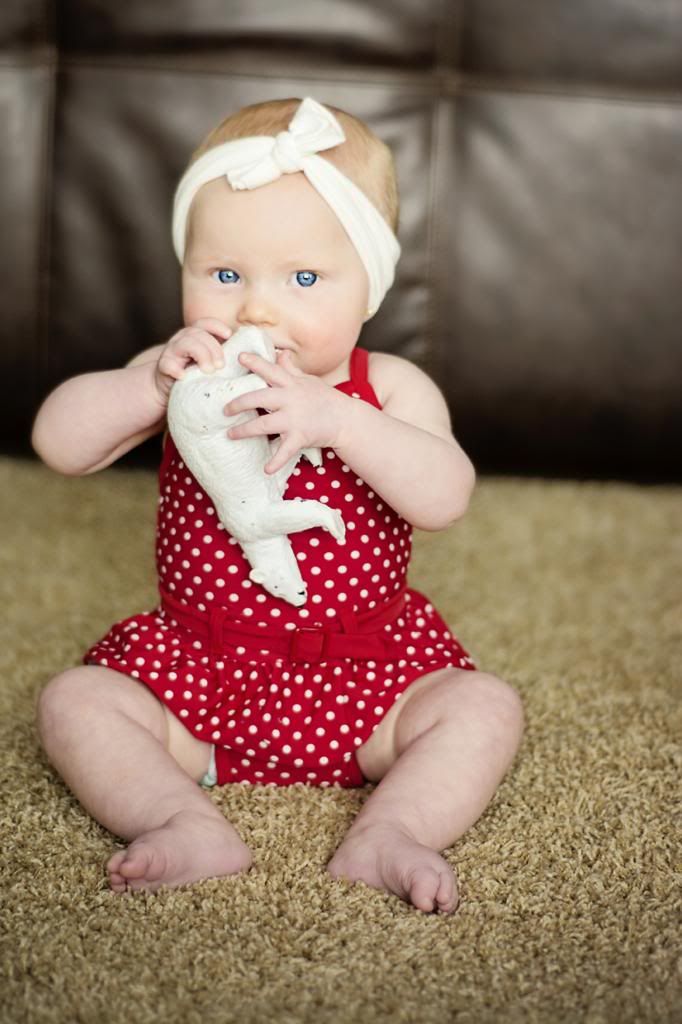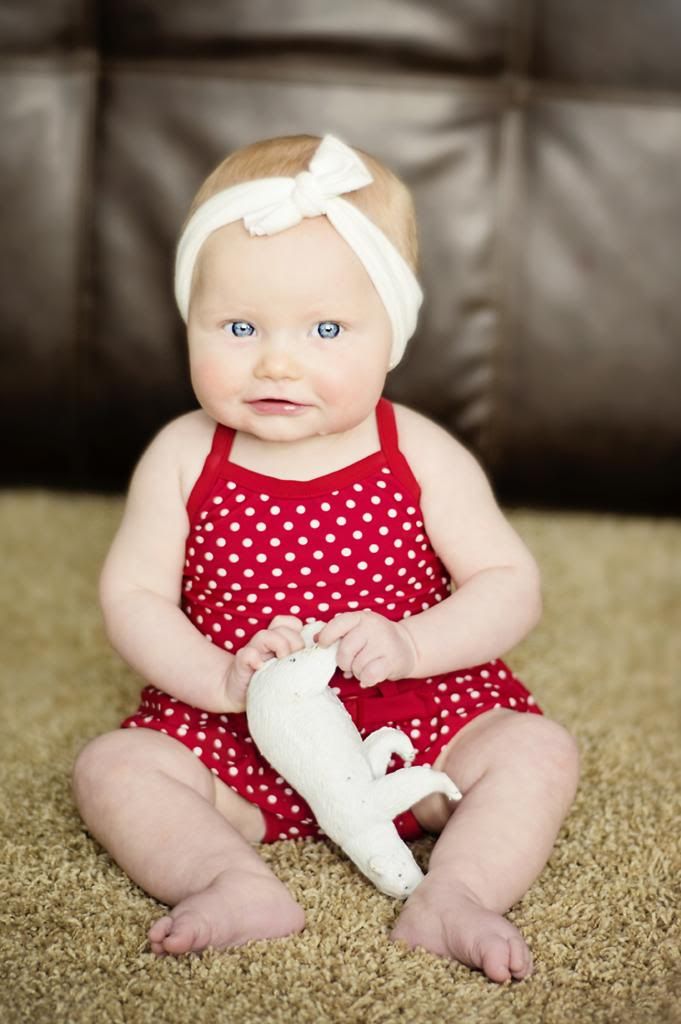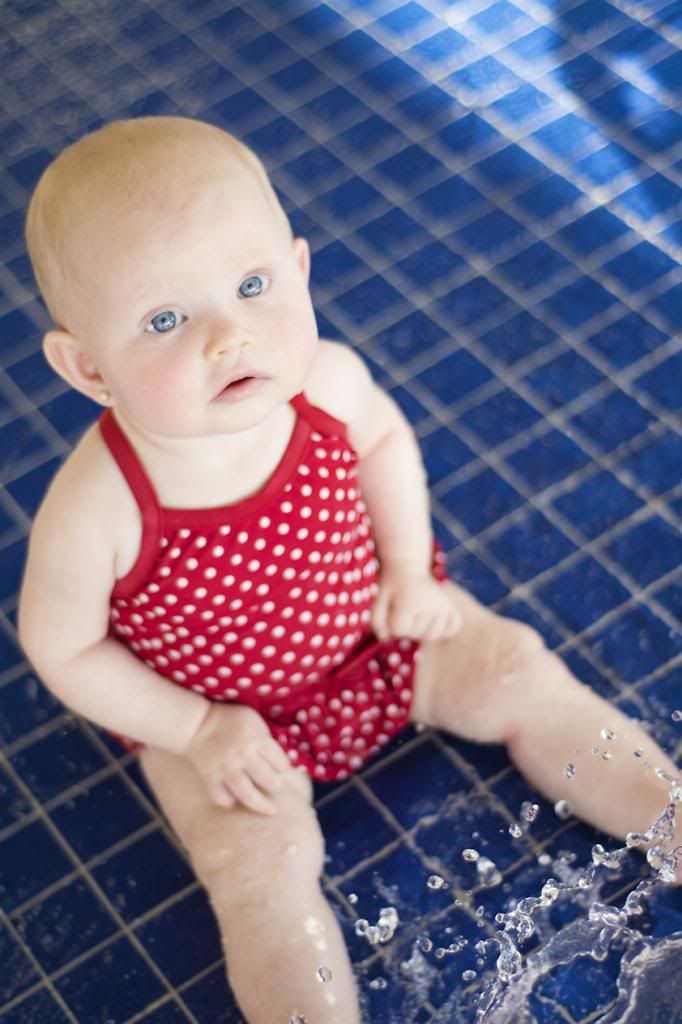 The girl was mesmerized by all of the water, and was calm, and taking it all in.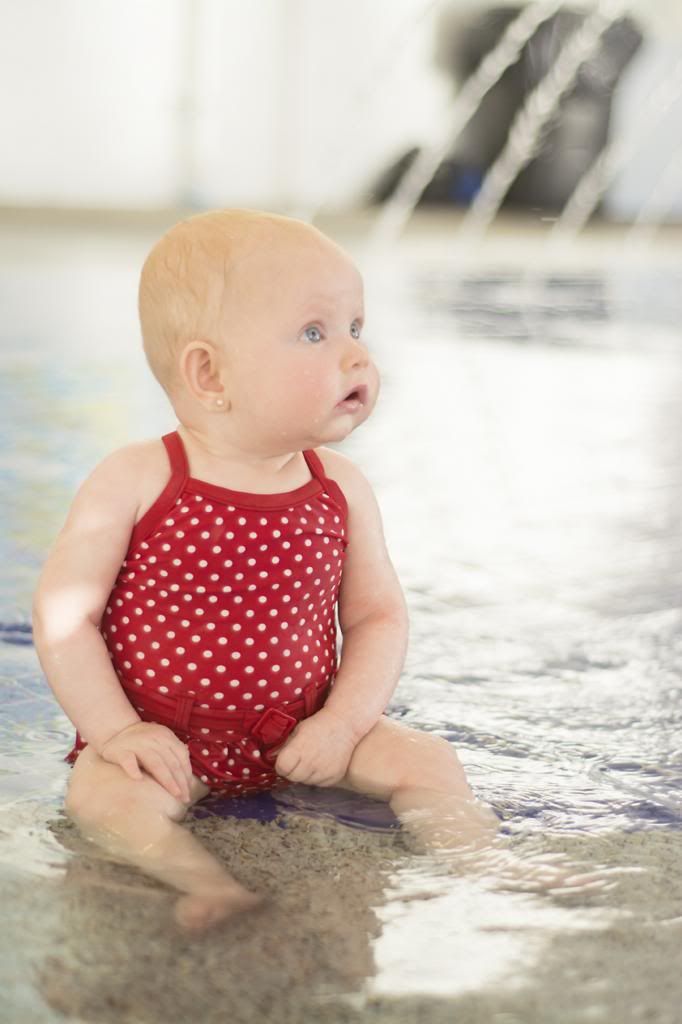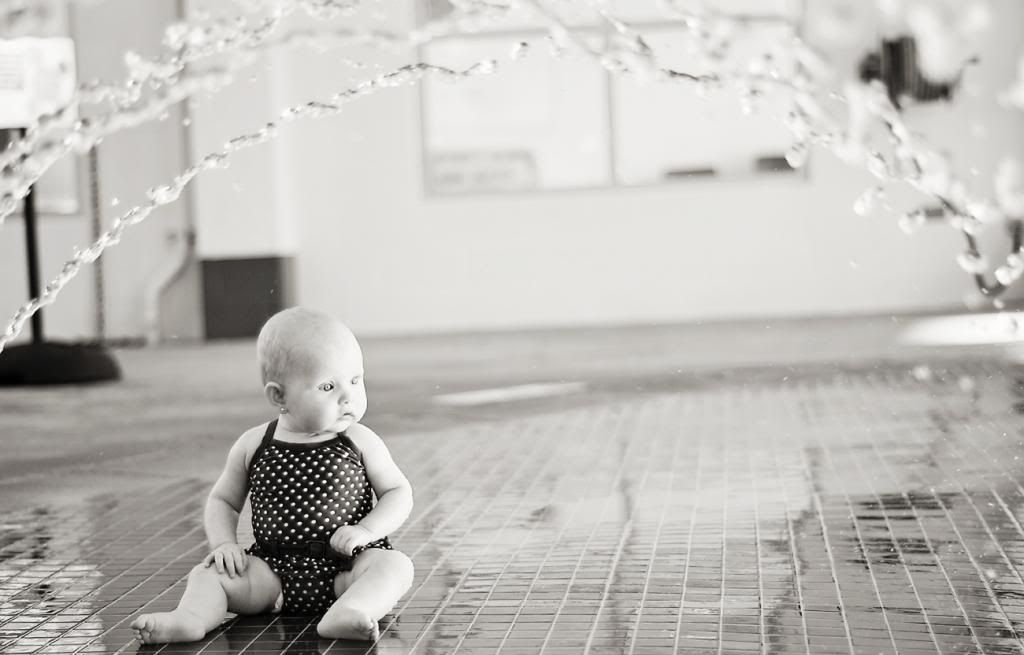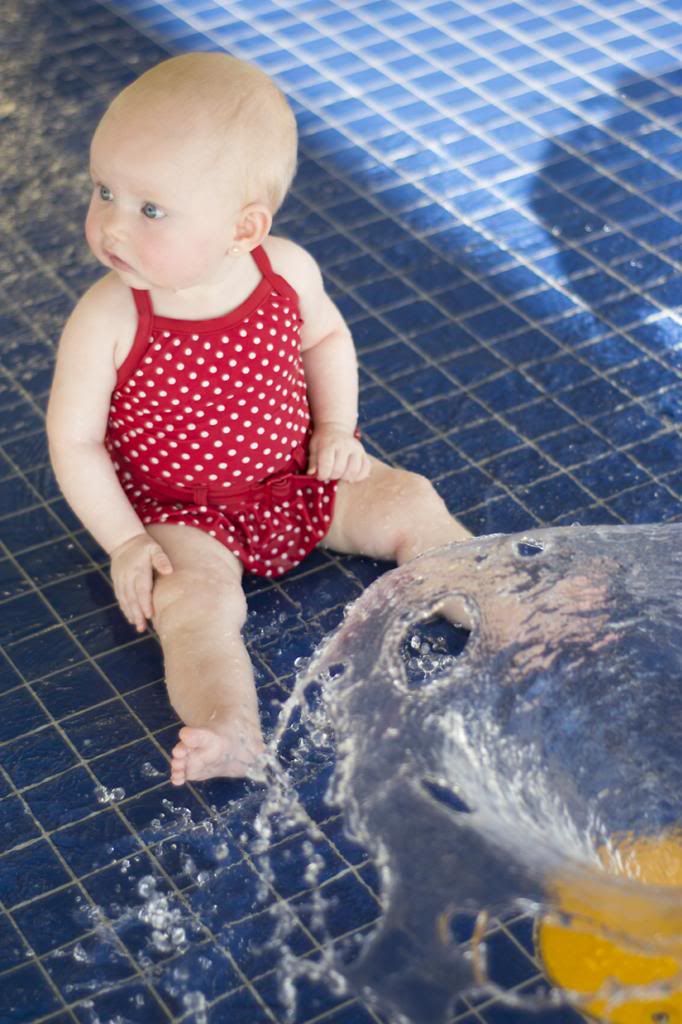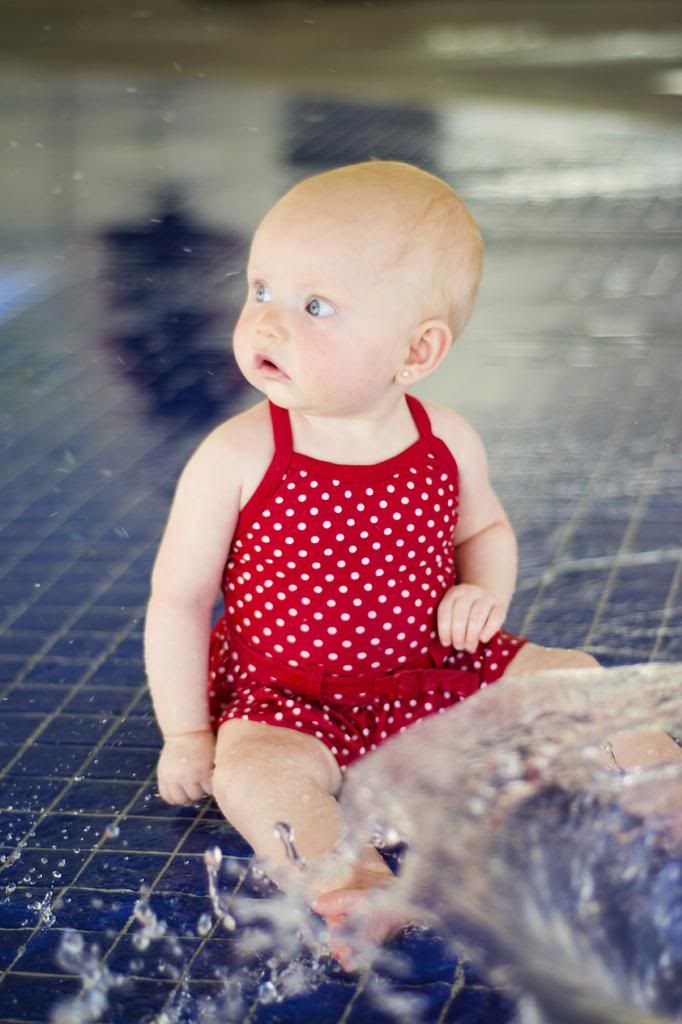 I'm not sure if she loved it, or what but she seemed happy to be there.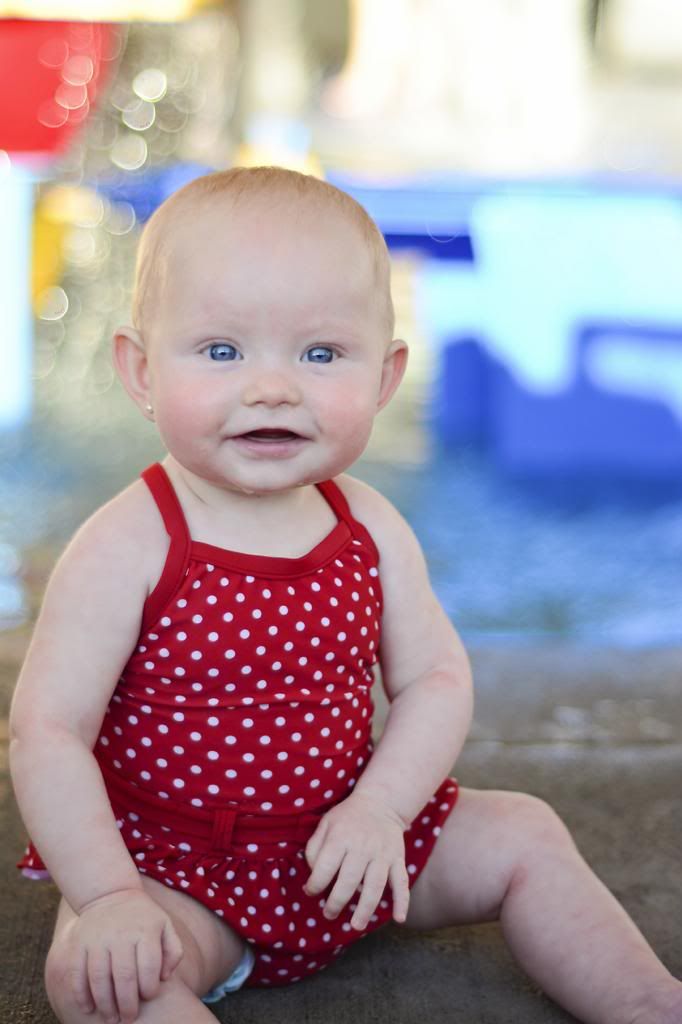 Unfortunately Chloe was running around so much that I couldn't get many shots of her.
She had such a great time playing with her cousins!
I'm not a fan of Chloe's suit.
I let her pick from all of her adorable suits, and which one does she choose?
The one I got her to play in the yard with..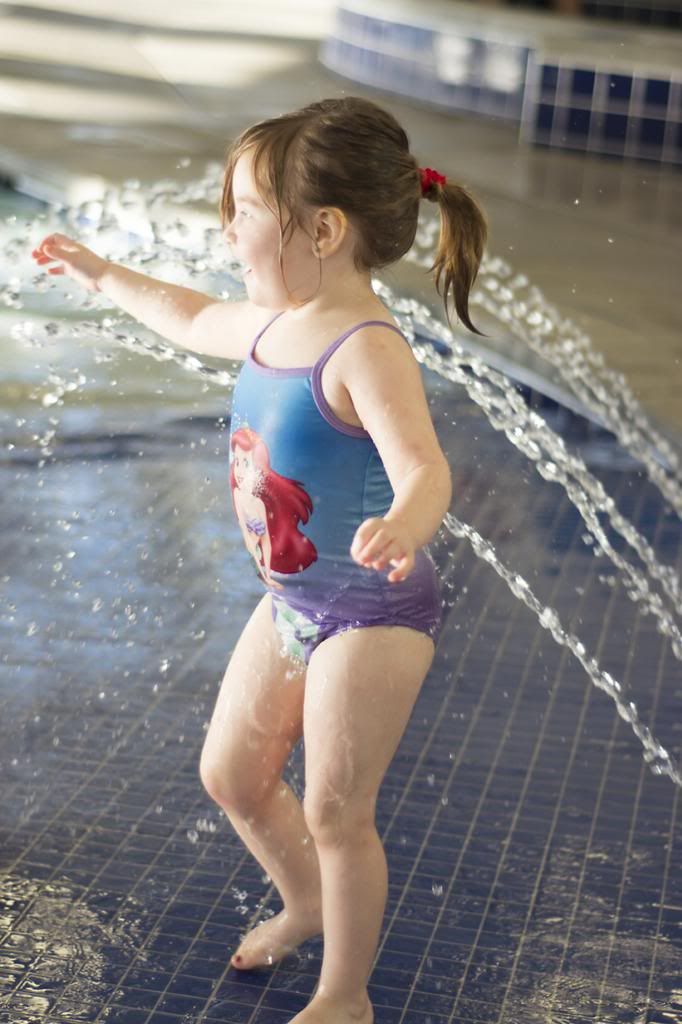 I really wish we had something like this where we live.. we would go all of the time!
Piper and Daddy in the hot tub
I love this next shot of Little Pi's raisin feet. She may have been in the water a bit too long at that point..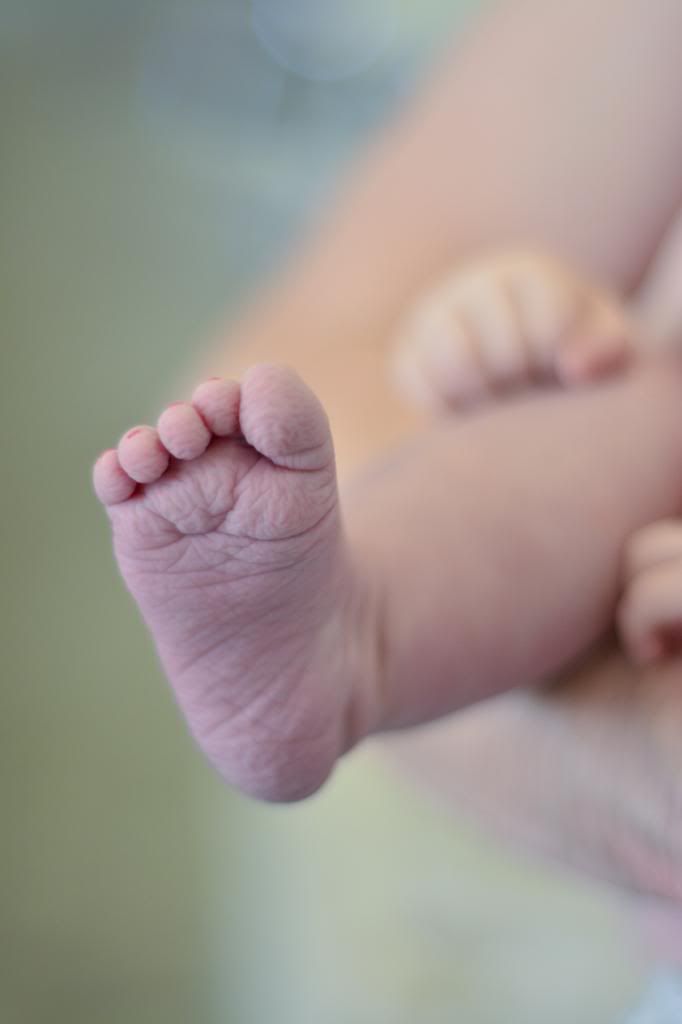 I can't wait for the summer! We have so many plans to go and have fun in the sun! My mom was so sweet and she got us all season passes to Waterworld! Yay! Can't wait!