You now say Hi, dog, dada and mama
You have for the most part weened yourself
You like" real food"
You got your first two teeth a couple of weeks ago.. That was rough.
You Click your tongue

You love to pull out all of the wipes from the container.
You Pop your lips especially when you want food
You have taken to only saying "dog" lately.
You are an independent eater. No more purees for you.
You have found your voice, and can easily get your point across, as to what you want.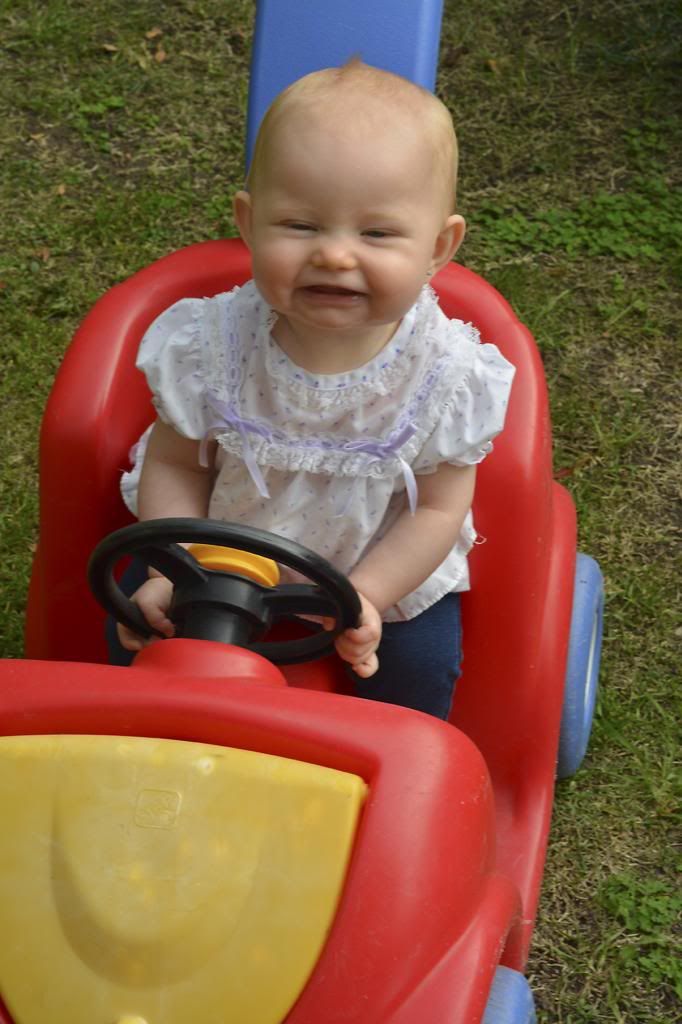 You stick your tongue out and blow (spit) to tell us NO
You have your two front bottom teeth in, but one has come through much more than the other.
Naps are 1.5 hours in the morning @at 9am, 45 minutes in the afternoon around 130 and then to bed at 630
You only nurse 2 times in 24 hours. At night, and in the early morning. I pump for you still.
Your last nursing is at 10 pm then you wake to eat between 4-6 am
you stand holding onto things, but don't crawl yet.
You drink from a sippy like a champ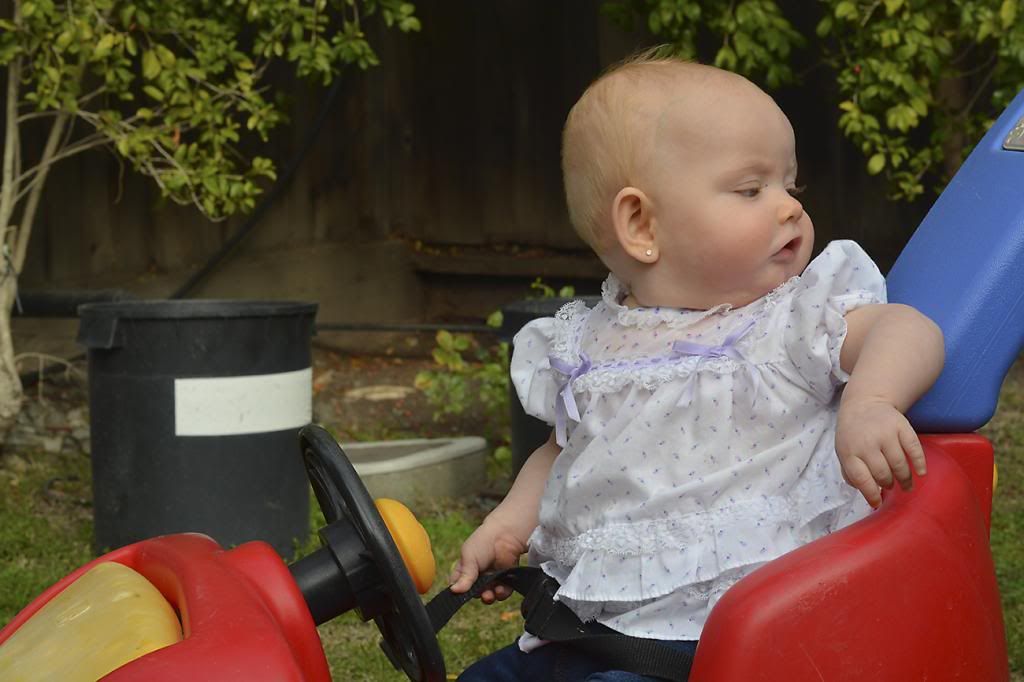 You and Chloe have just started to really play together. I love that. Every time I listen to the Frozen soundtrack I think about your sister relationship, and my heart swells. I love that you two will be there for each other. I love the connection you share.
We Love you like crazy, and are so fulfilled with your spirit in our home.You are very aware, and I feel like you have a wise and old soul. You are an amazing little person. I can't wait to see who you become.