Oh sweet Nella.. or Poppy, or Popples, or Nella P, or baby P, or Nells, Nelsie, Nelshida, PooNellaPEE, or on accident.. Quite often we call you Piper lol
You are now almost 15 months old. You are 16lbs, and love to crawl all over the place. You prefer to not be confined. You like to stand up in the shopping cart. You have just this week decided you need to taste everything anyone is eating. You squawk and yell something that sounds like "Dat iwan Dat!" until someone gives you a bite. You just started to swallow a little bit of your food. You love smoothies, and water. You can sign "more" You have started to tantrum. You will swat at someone when they are bothering you. You shake your head no when you don't want something.
That lip!!
You hate hats, and hair clips, and headbands. You have 10 teeth 8 are already out and two almost all of the way out.
Aaaaand if you didn't get enough Nella.. here is the same picture upclose. lol I really do love her, and can't help myself!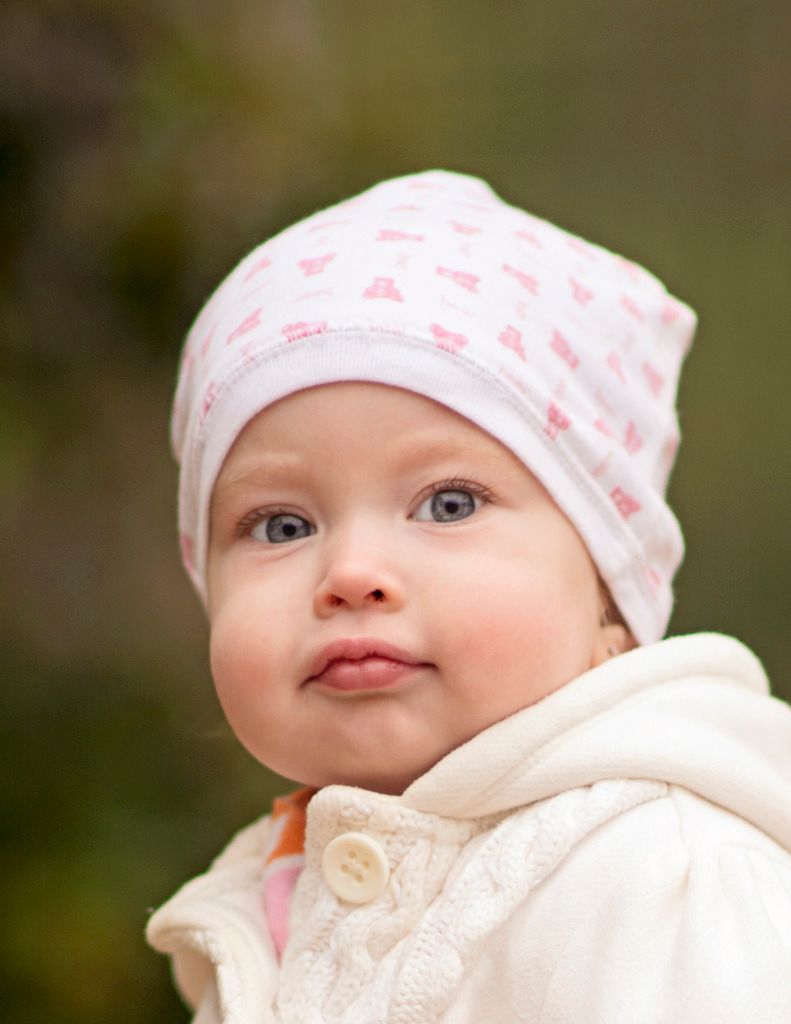 You go to sleep between 715-745pm and wake up between 6-7am. You nap between 12-2
Love that smirk. She is my angel!!!! I want to bite her all over!