We have decided to try a few different pumpkin patches this year because.. Why not?
Last Wednesday, after ballet I took the girls to one that had a petting zoo.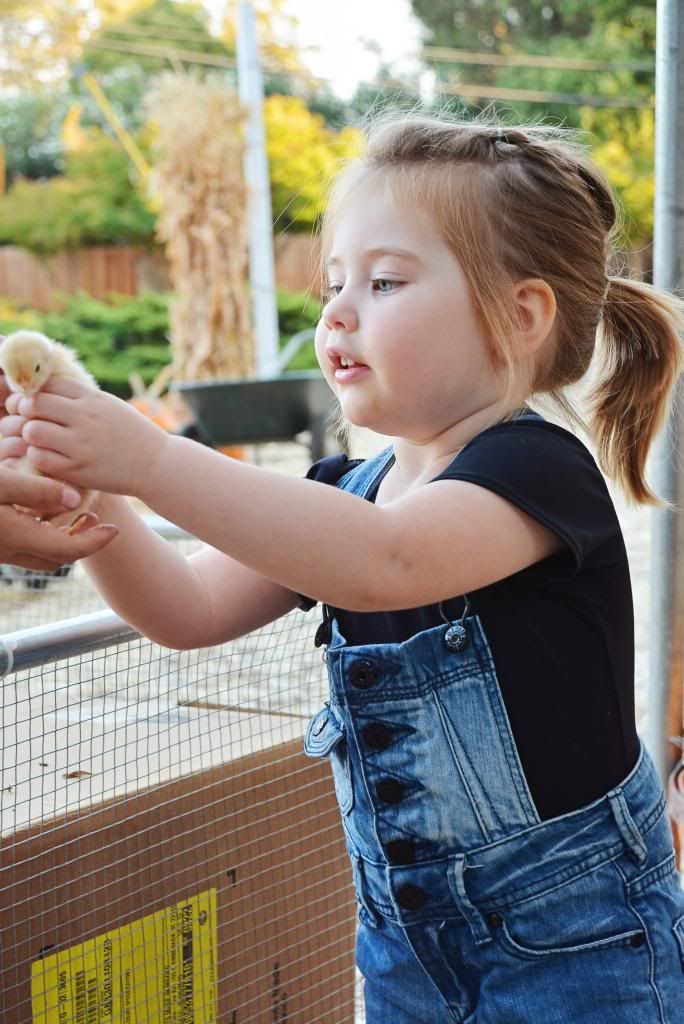 Chloe is really good with animals. She tried to be so soft with them.
This little guy was squirmy, and she was trying to hold on to him, without
squeezing to tight!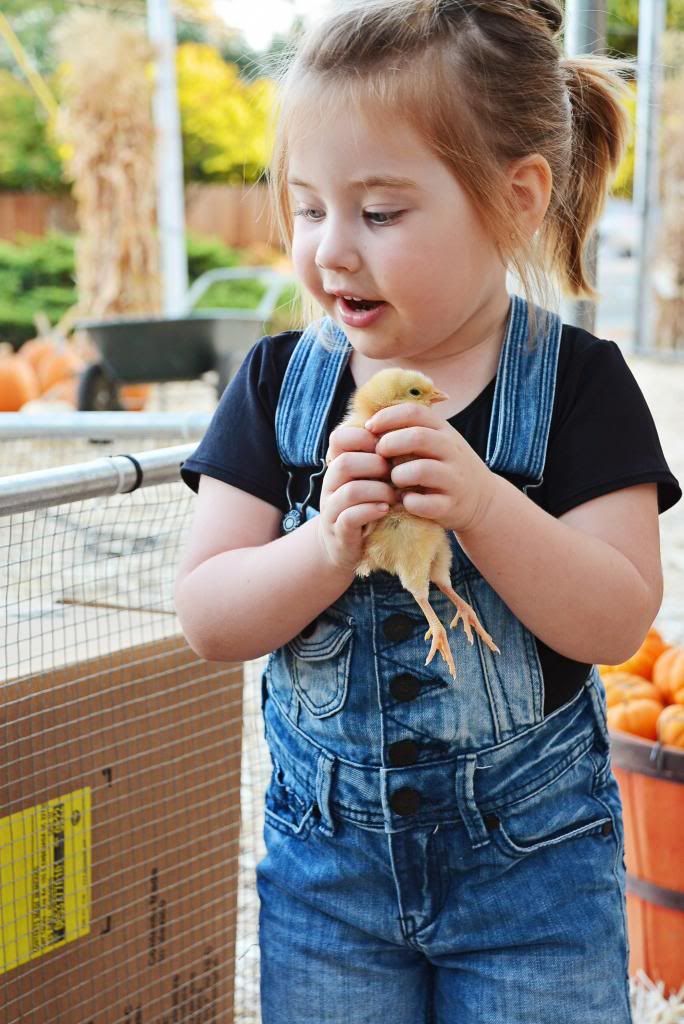 They had pigs,but they kept eating ripping her boots, so we didn't spend much time with them.
Chloe's favorite thing there? The popcorn. lol