You have 4 teeth all on the bottom Your two front top teeth are coming in and you have three molars already!
You are getting chunky
You have been going to bed around 7-715
You still take a morning nap from 9-10 then an afternoon nap for about an hour
You Crawl, but can still stay where I put you.

You pull everything off of the shelves
You like your toys.
I can put you outside to play with Chloe and you will stay where I put you.
You climb stairs.
You love the water table
You are becoming a little more indipendant.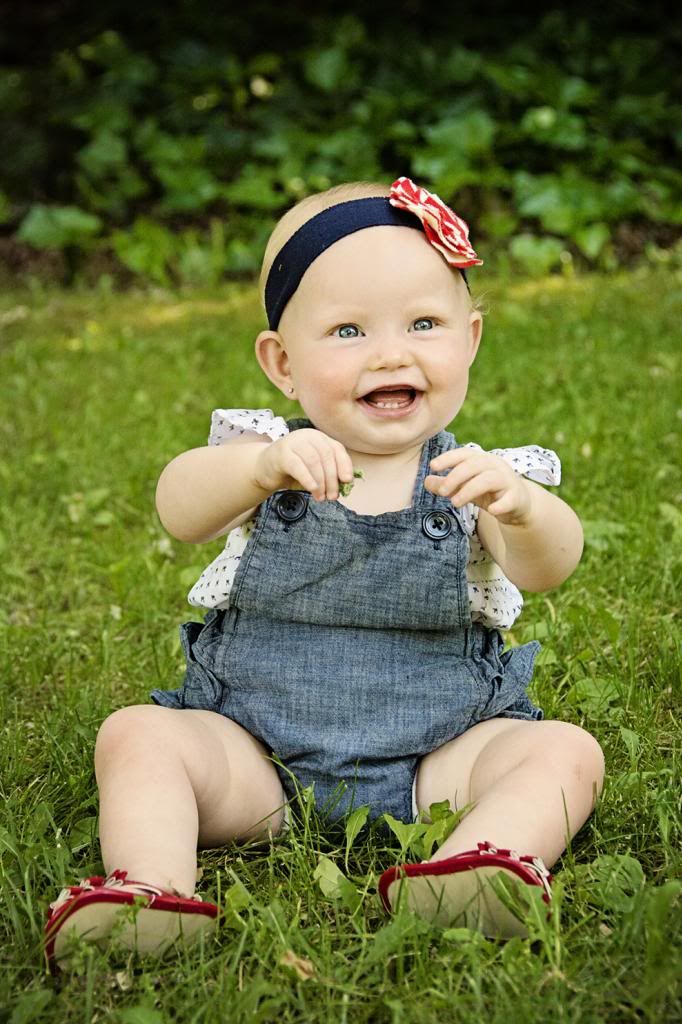 You communicate very well what you want.
You love avacados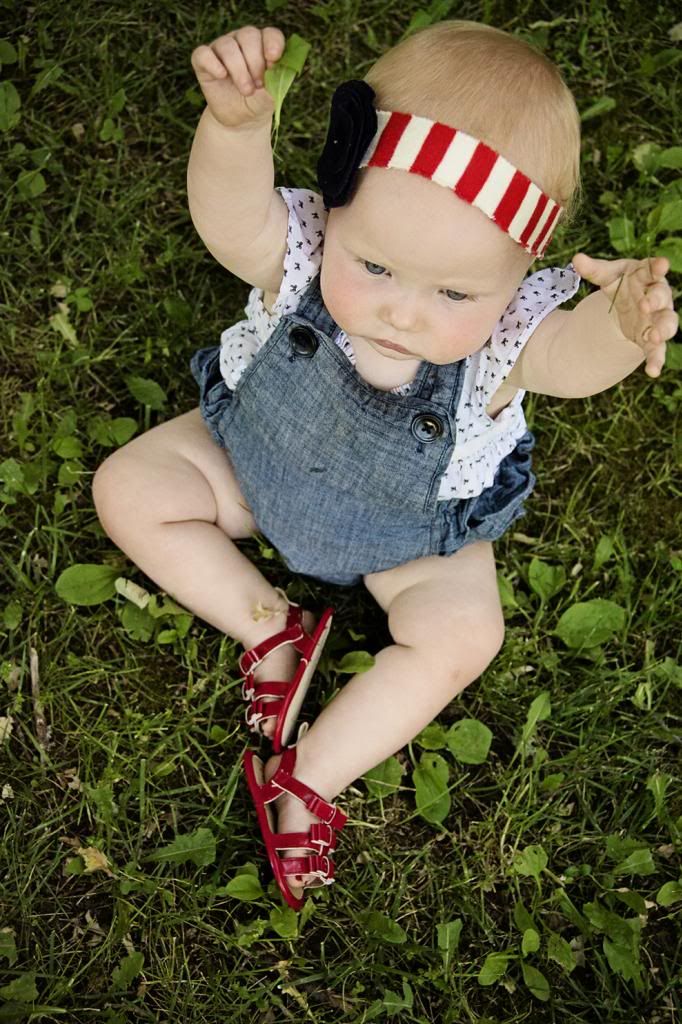 You smack your lips and grunt for food.
You blow kisses, and give open mouth kisses when asked.
You point and hold it at people in public when you want them to come talk to you.
You flirt with older men often!
Your favorite food is mac and cheese.
I had no idea you were working on molars until I saw them already through!! You get a runny nose, light fever and wine a lot when you teeth.
You don't take crap from your sister. Your reaction to her in your space is to instantly yell.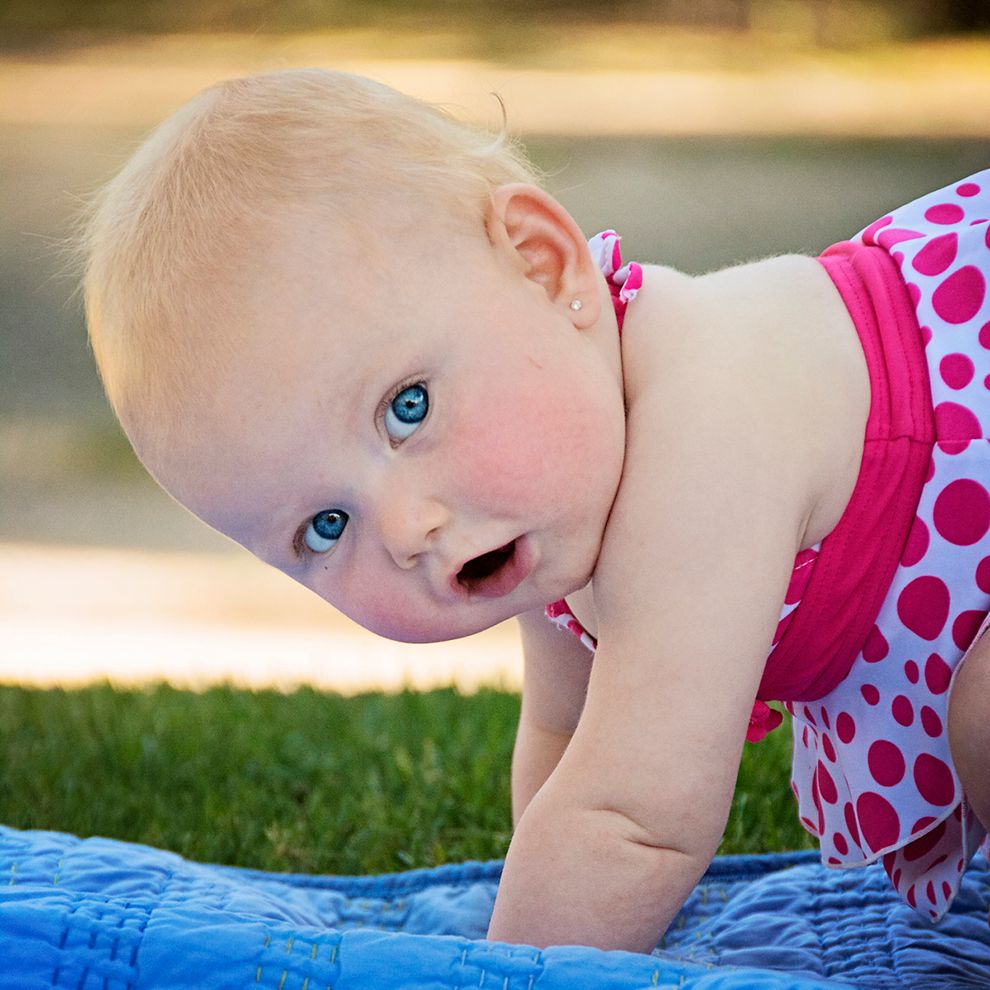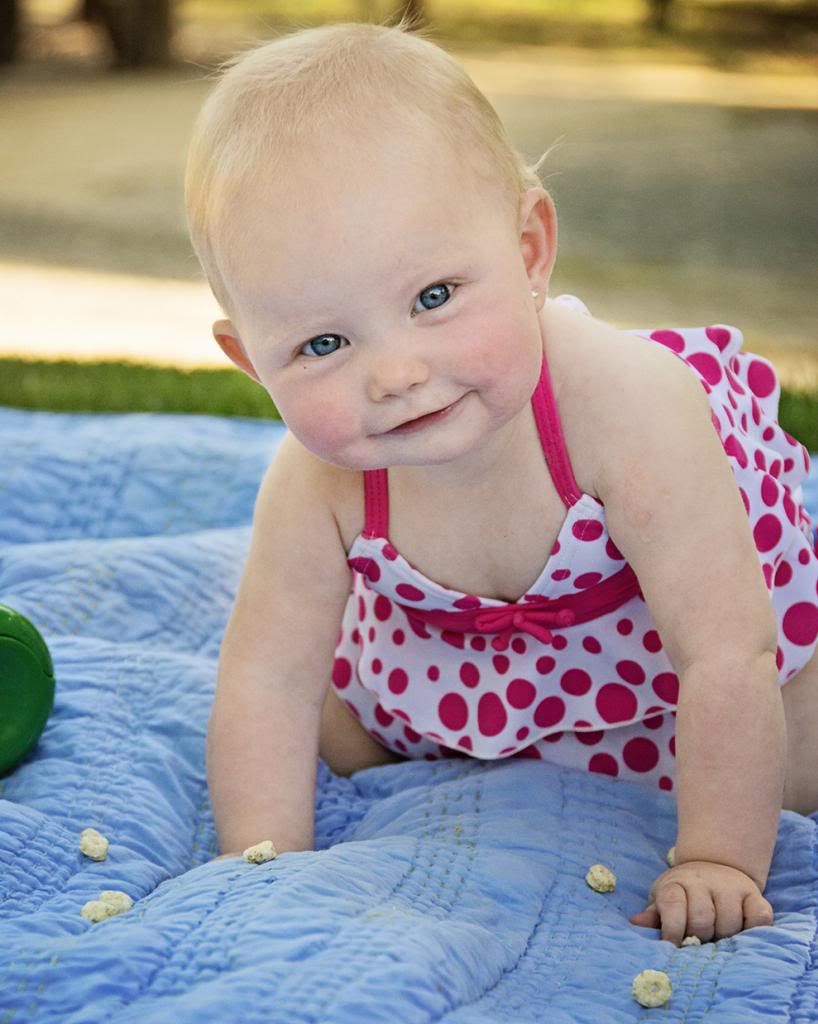 You often make a funny noise that sounds like gu gu gu gu gu gu gah! Gu gu gu gu GaH!
You go through about three outfits a day.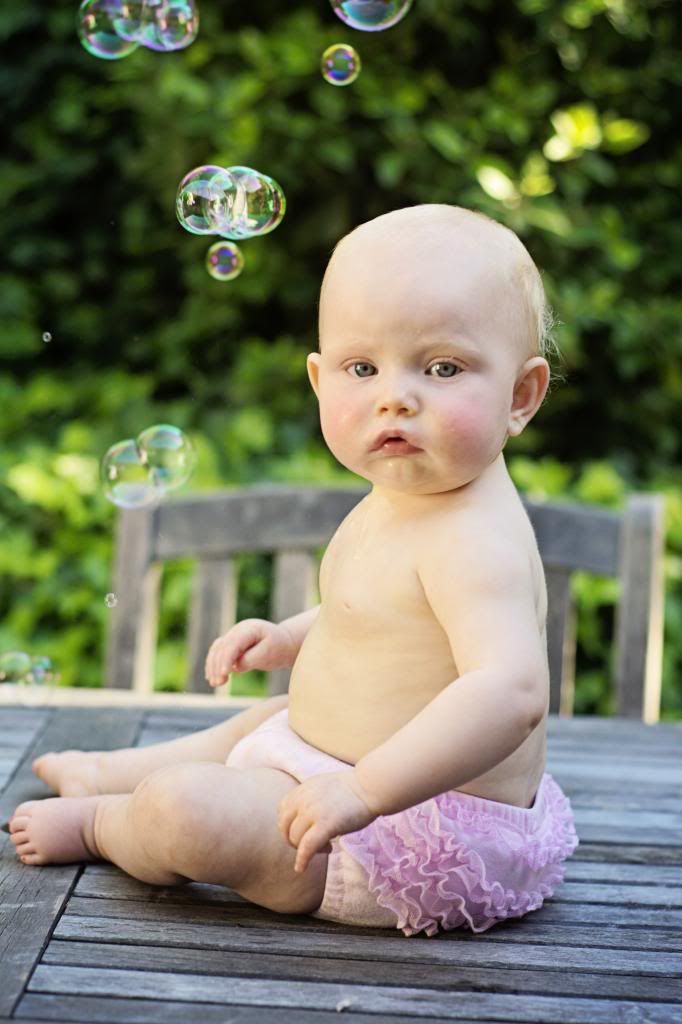 Your feet have a chunky bump on the top, and you curl your toes in. Not all shoes fit well.
I bought you your first pair of sevens.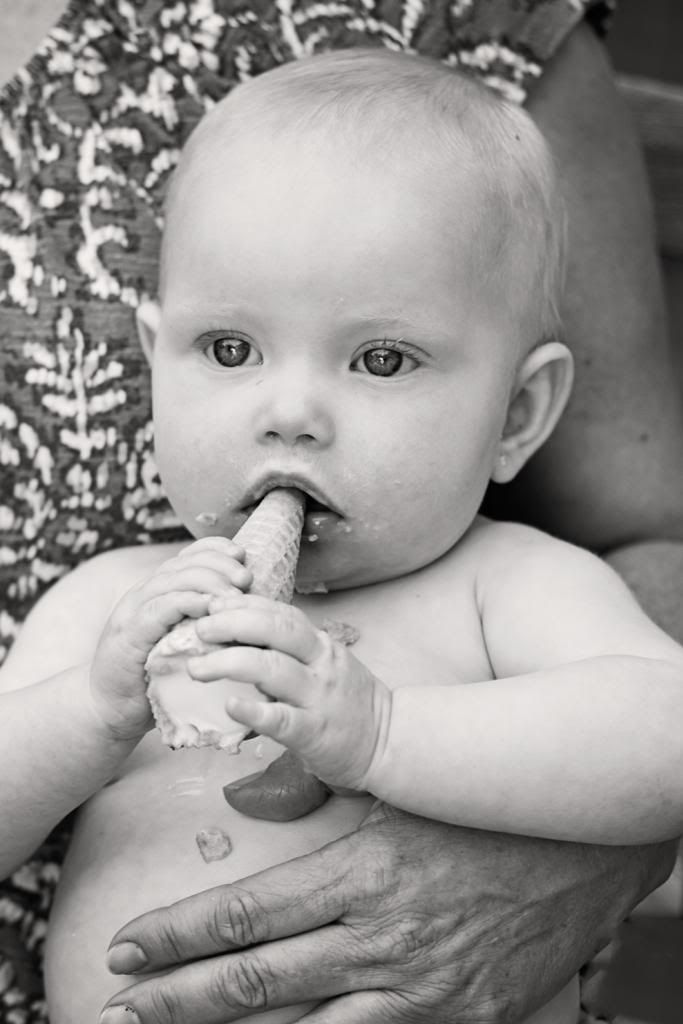 You can walk holding on to someones hands.
You push your walker toys around and "walk" around the house.
You have really progressed so much in the past month! You are really starting to get big! We just adore every thing about you!