I never thought I would love dressing my girls up coordinating or matching so much,
But I do!
Chloe really likes it, and it's kinda fun!
These outfits are one of the little sewing projests I made for them a few months back when I was in a sewing mood.
I kept seeing the cutest stuff on Etsy, but didn't want to pay their prices.
So I taught myself how to read a pattern, and made a few things for the girls.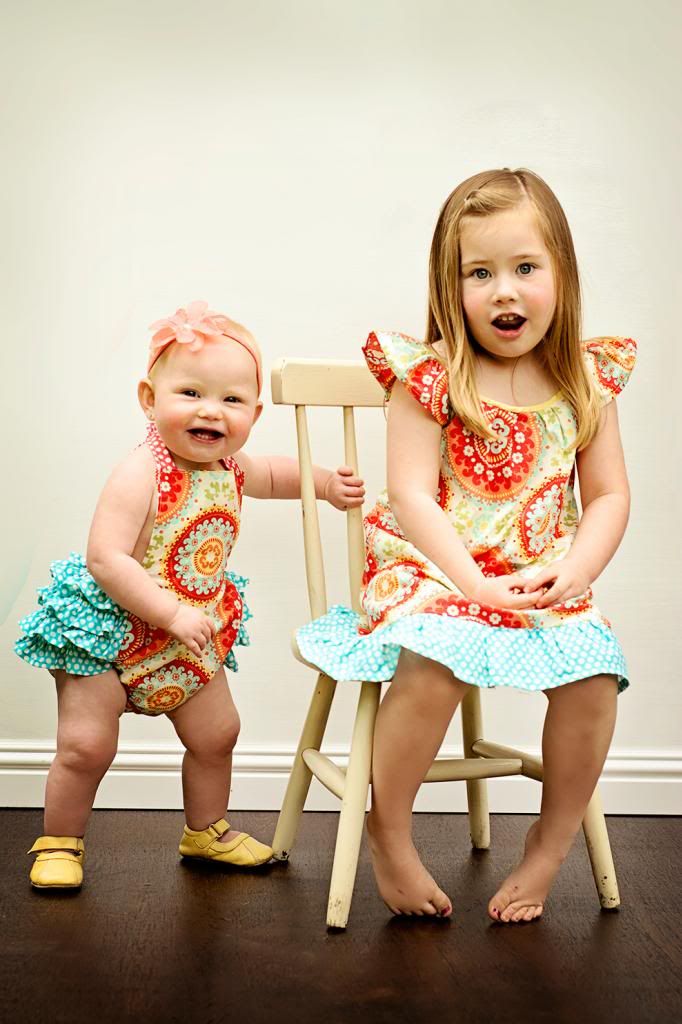 Blowing kisses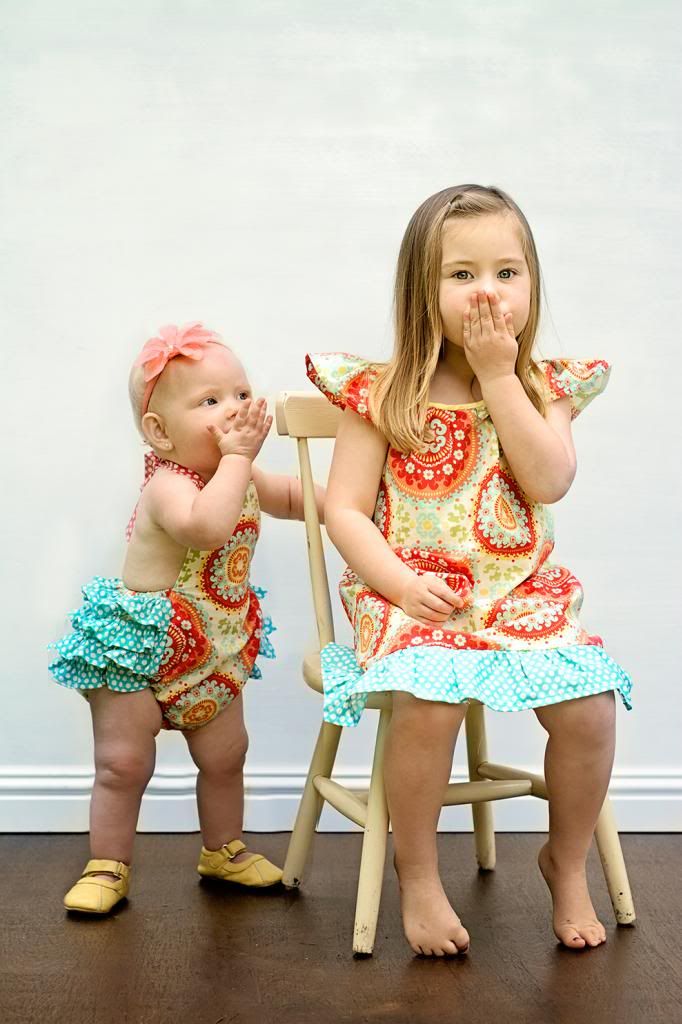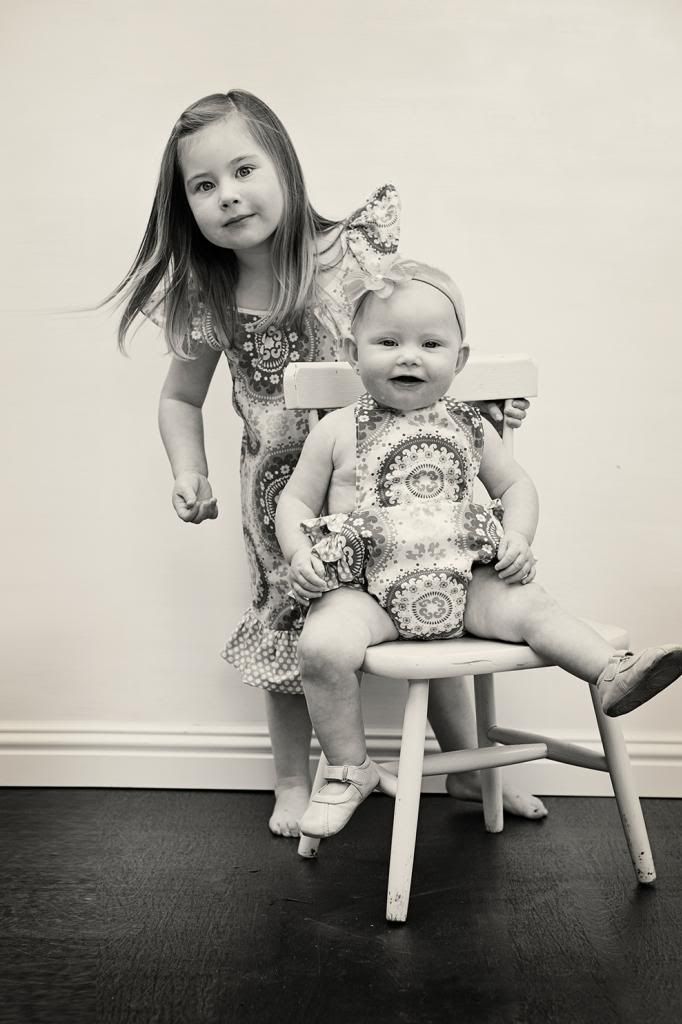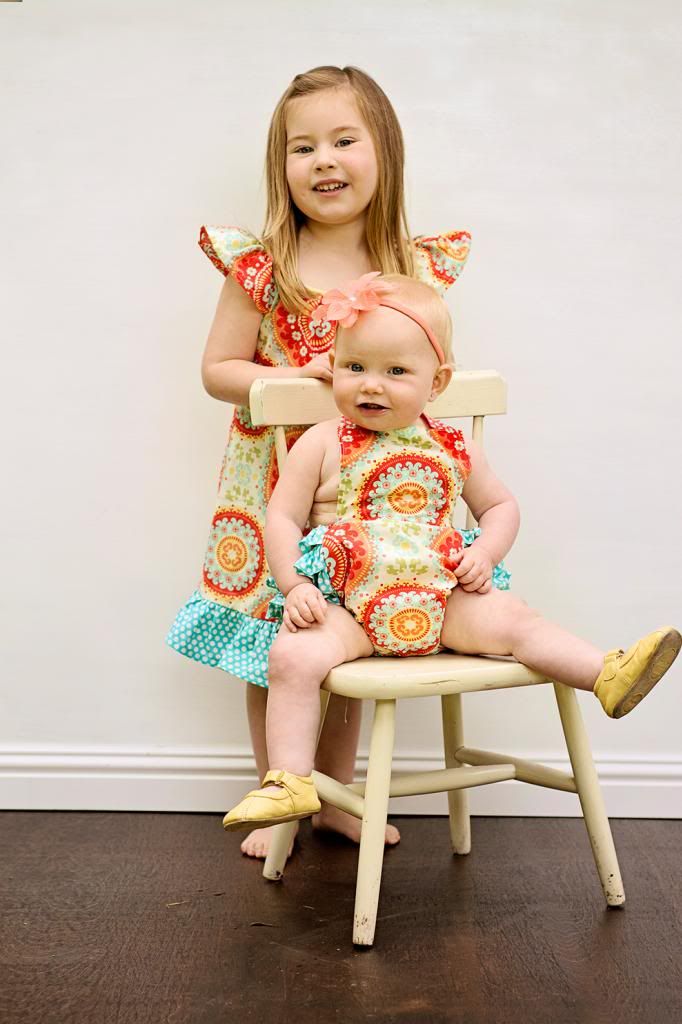 I love ruffles! I even went out and bought a ruffle foot for my sewing machine. It takes so much time to ruffle, and now hopefully it will be easier :)