Easter this year was simple. No frills. We just enjoyed time with friends and family. The girls dyed eggs at Aunt Jami's (I wish I had taken pictures) and had an Easter egg hunt/picnic at a friends house.
We drove to Utah to be with friends and family. We stayed with my best friend, Audrey in her new home in Springville.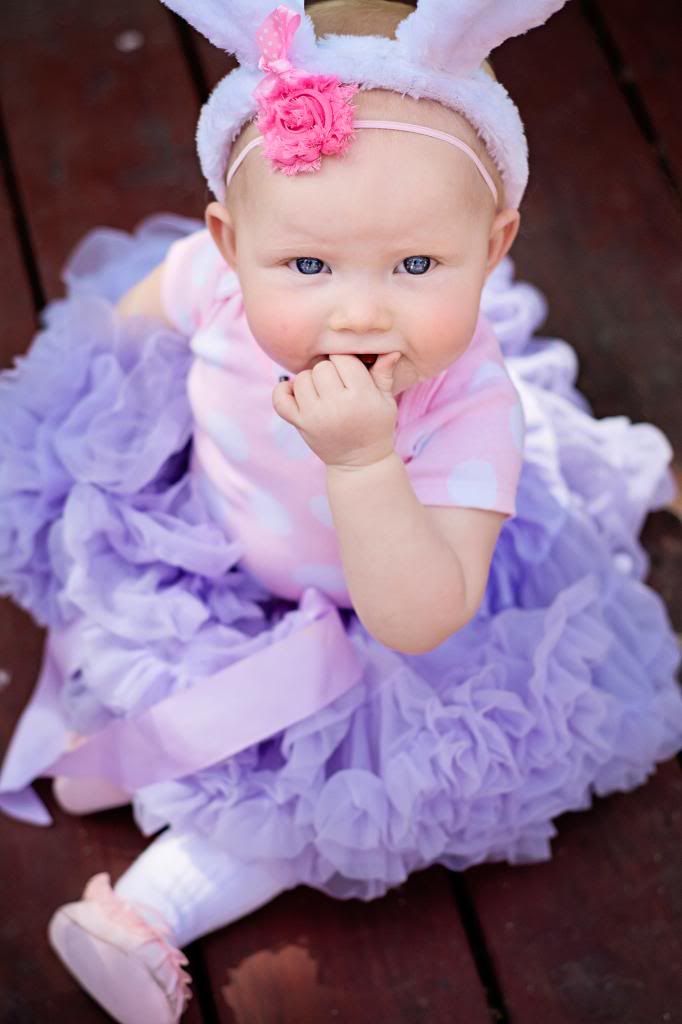 The girls got a visit from the Easter Bunny and enjoyed their Easter baskets as soon as they woke up.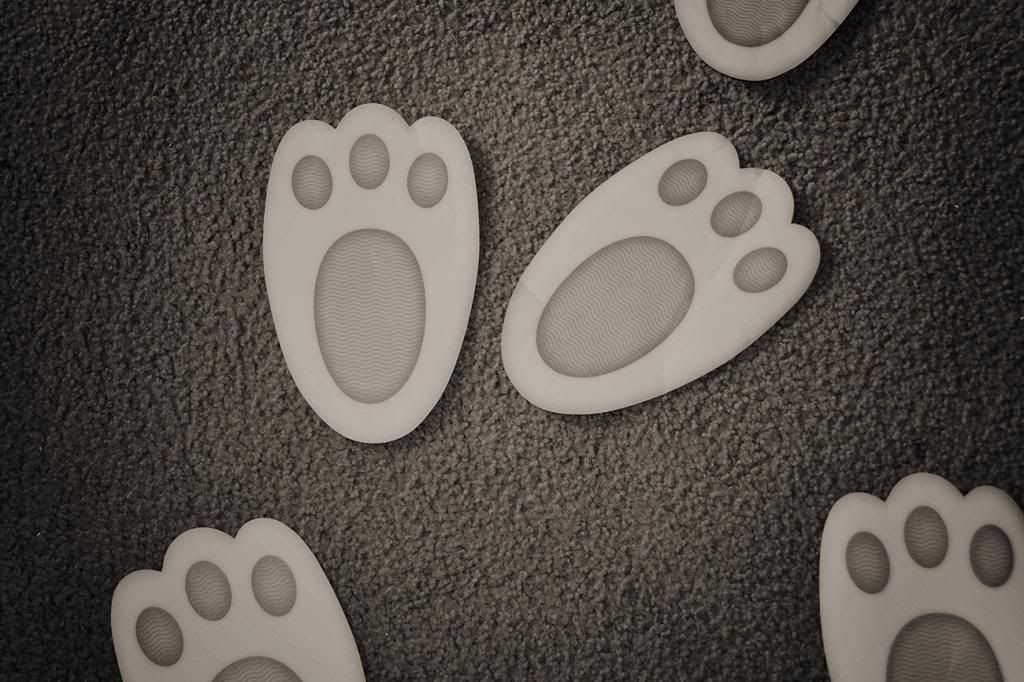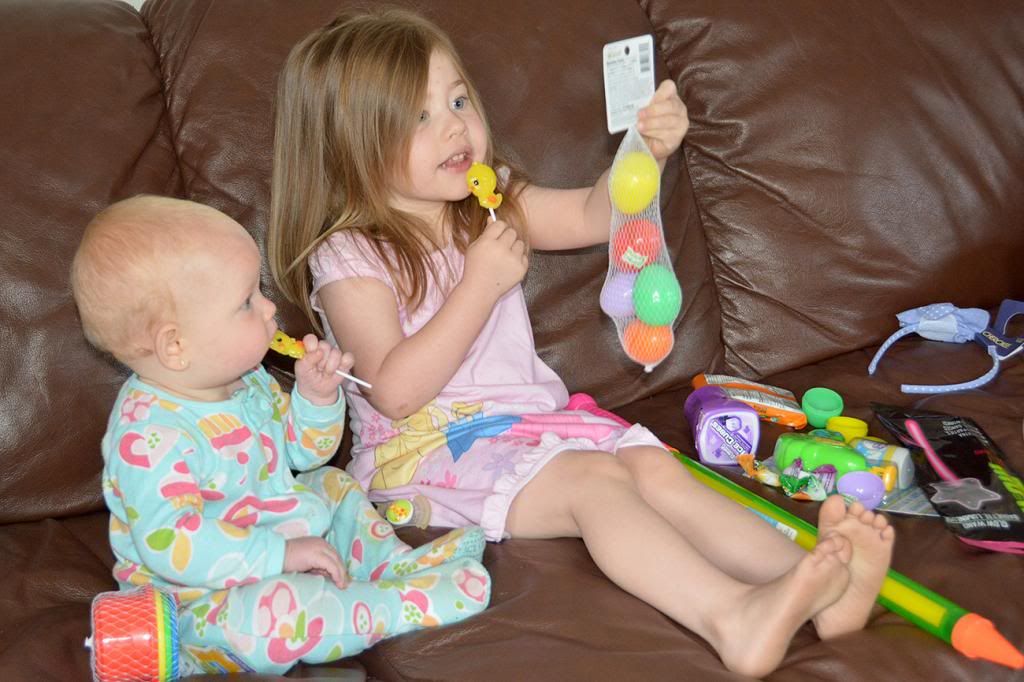 The girls favorite thing about their Easter baskets? Ducky suckers!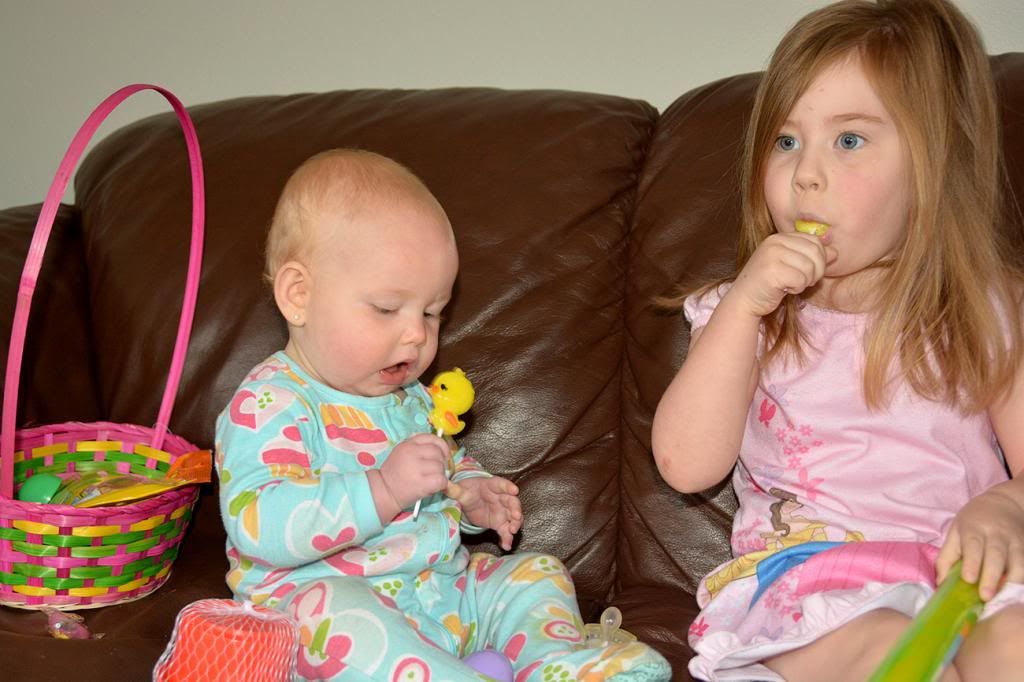 I made Easter dinner at my brother Jason's house (with a lot of help from everyone). We were supposed to meet my brother for church at his ward, but There were 4 chapels on one block, and we had no idea which one his was! We tried two that weren't his, then on the third we found them. The chapel was so packed that there was no room for anyone, and you couldn't hear sacrament from the hall, so wen't back home.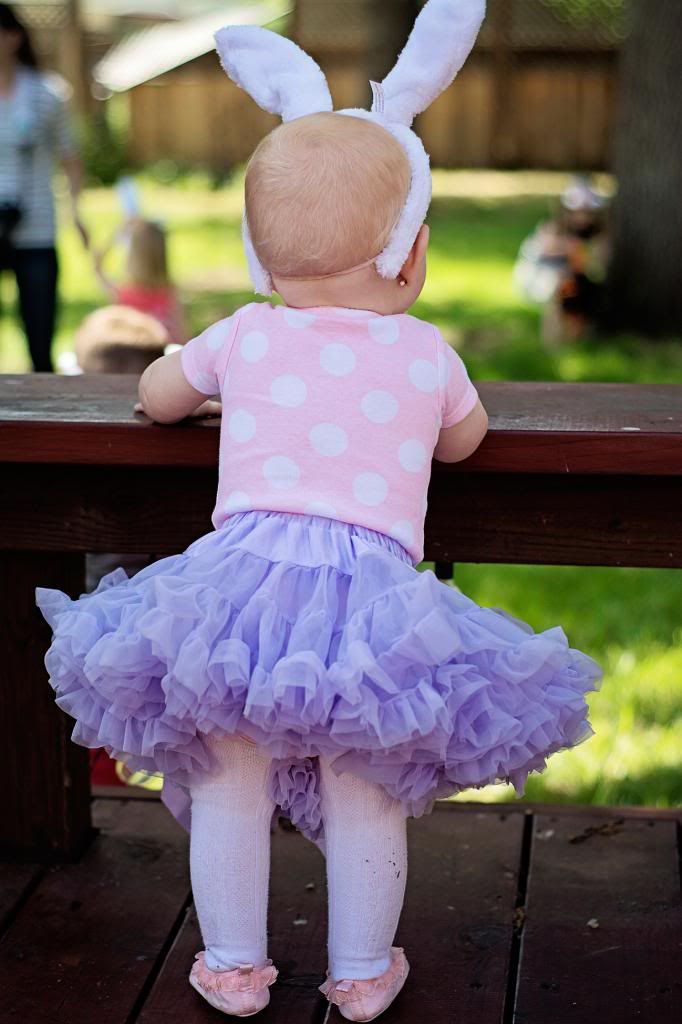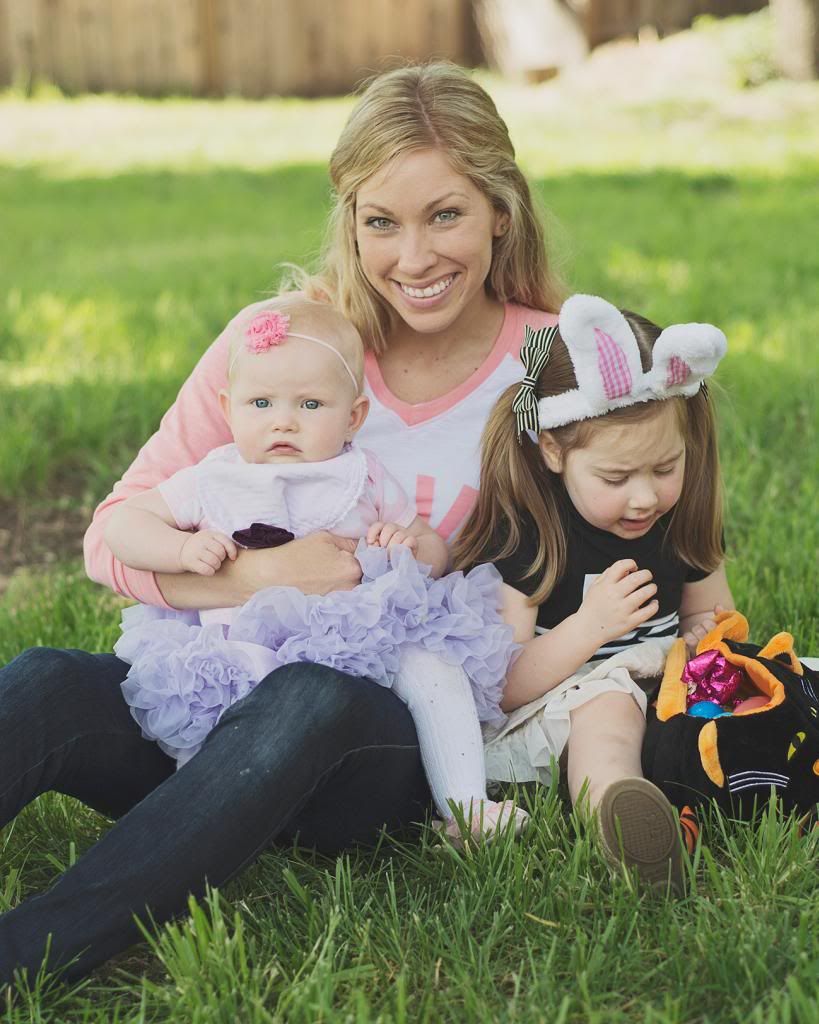 Photo credit: Ashley Webster Thanks!
Happy Easter!