Piper Jane you are feeling much better this week. Unbeknownst to me your third tooth popped through. It was during the last bout of sickness and I hadn't even realized, until Grams saw it.You now have your middle two bottom teeth and a third to the right of them.You are much happier now that your ears feel better, and we all enjoy the better weather we are having. You also learned to crawl a few days ago. It took you forever, but I think you got it.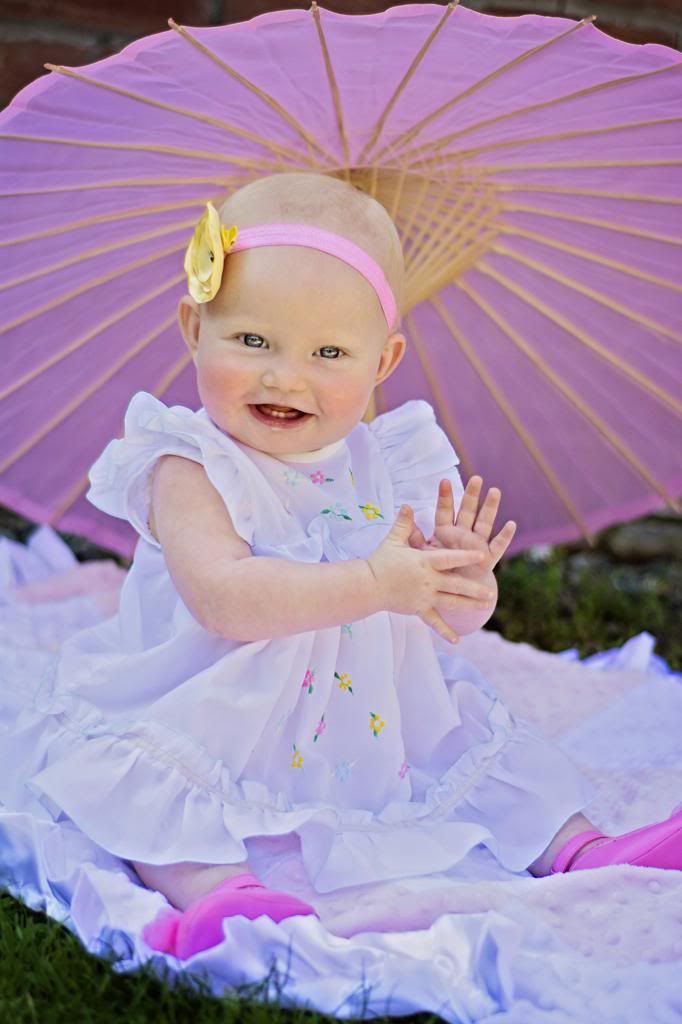 These first two photos are the only ones you let me take before this happened...
You all of a sudden realized I wasn't holding you and you wanted me...
I have been wanting so badly to take some pictures of you lately. I want to capture you the way you are right now. Well lets get real. This is the way you are right now. I know it's a phase and it will pass, but It's real happenings. It's been hard... really hard. Anytime I put you down you cry.. and cry... and cry some more. You will point to me and cry Mama! You try sooo hard to get your point across to me that you want me.
Me. only me.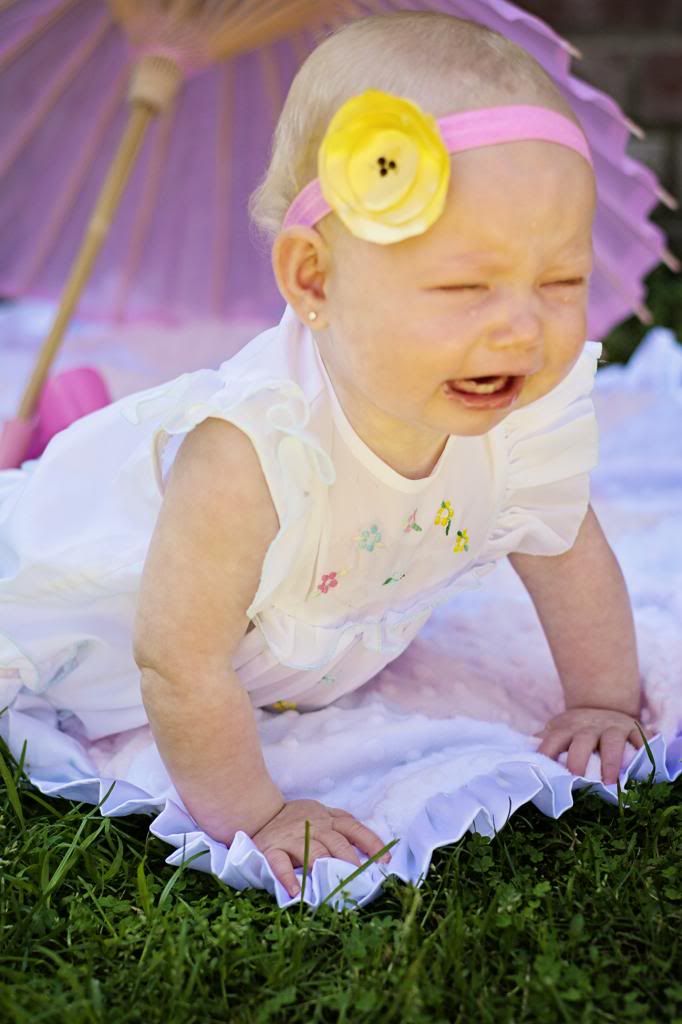 See the third tooth?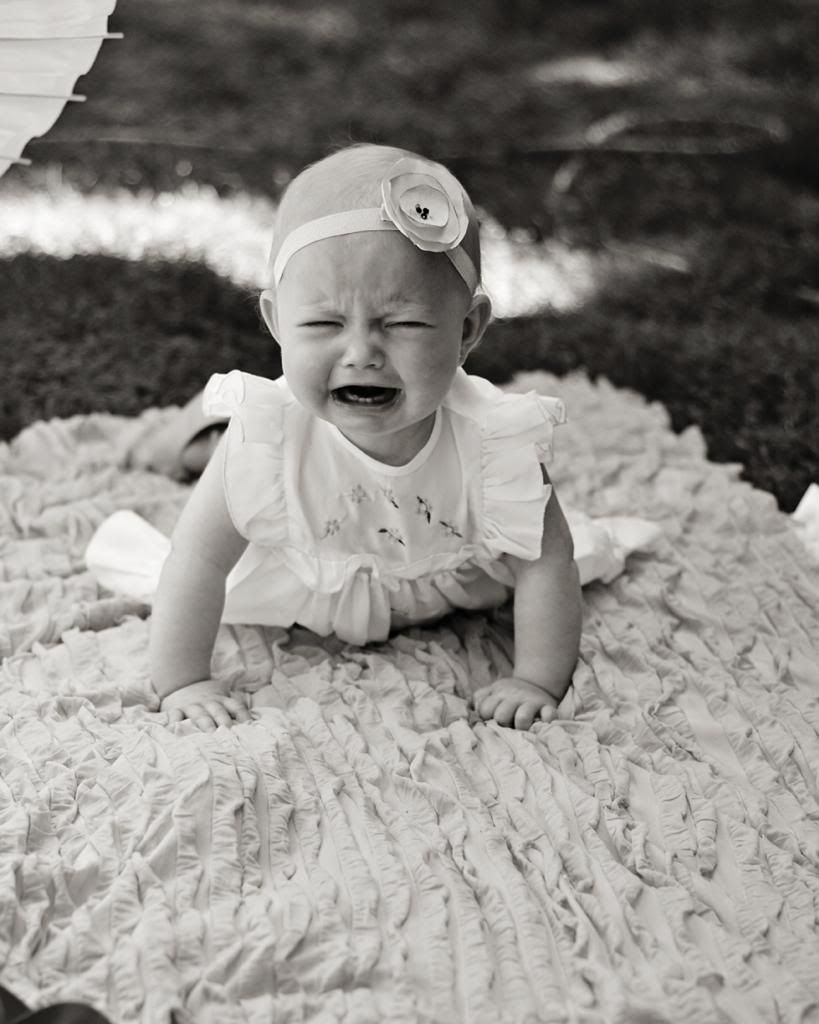 This is your baby tantrum...
Legs straight out and stiff.
Screaming.
Again with the pointing to tell me
You!! I want you!!
It's so sad to see you so upset, but I kinda like sad baby pictures. Haha.
I have been thinking so much lately about death, and about losing the people who mean the most to me. I realize that I shouldn't live in fear, so I am going to try to stop. I am going to try to live in the moment, and enjoy where I am. Even if where I am isn't where I think I would like to be. I want to embrace now.
This
now. The now that I'm in with my sweet crying baby.
I just want to remember the little things about
now.
"we're so busy painting individual brush strokes, we don't know how to step back and look at the entire work of art we're creating."