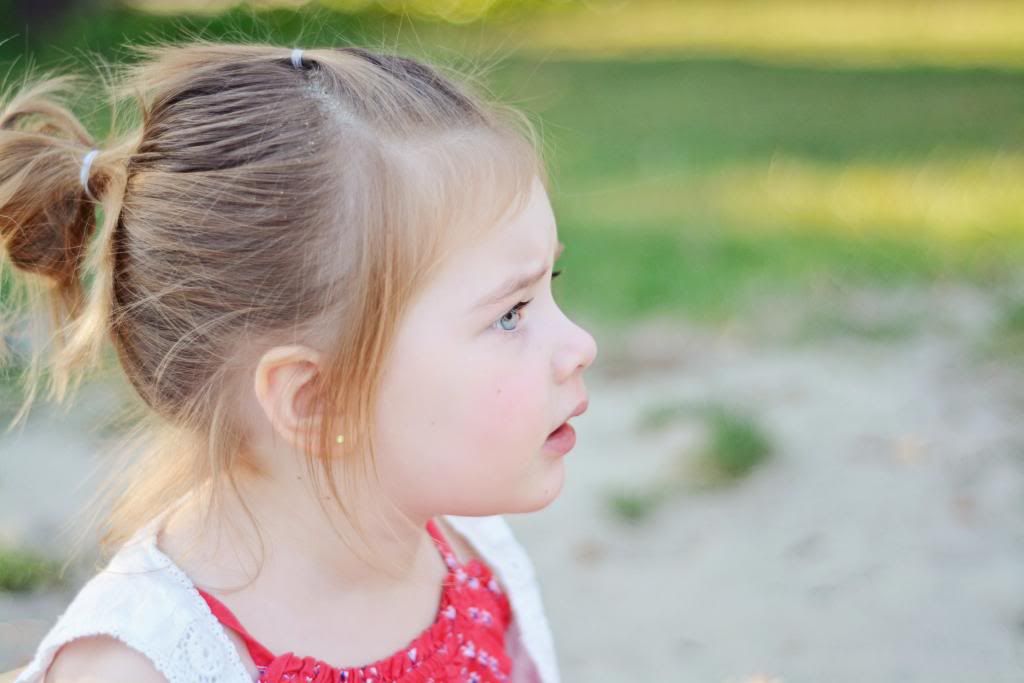 See the sand in her hair from playing? haha.
You are about to view raw emotion caught by me in picture form..
the anatomy of a three year old's breakdown.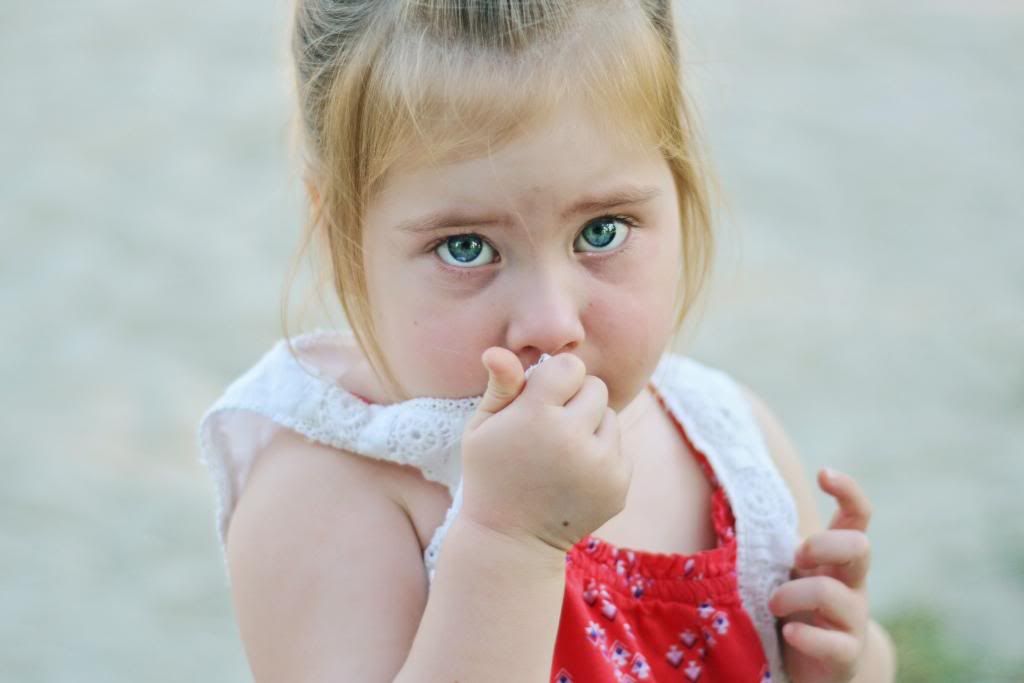 First- sad puppy eyes looking to mom for comfort, and understanding..
Then when she gets attention and confirmation that she has indeed been wronged.. in flows the tears, and whaling..
Is it wrong that I love the welling up of tears in her eyes? Real emotion in outward form.
The calm down..
Sweet sad girl :( A few hugs and wiping away of the tears..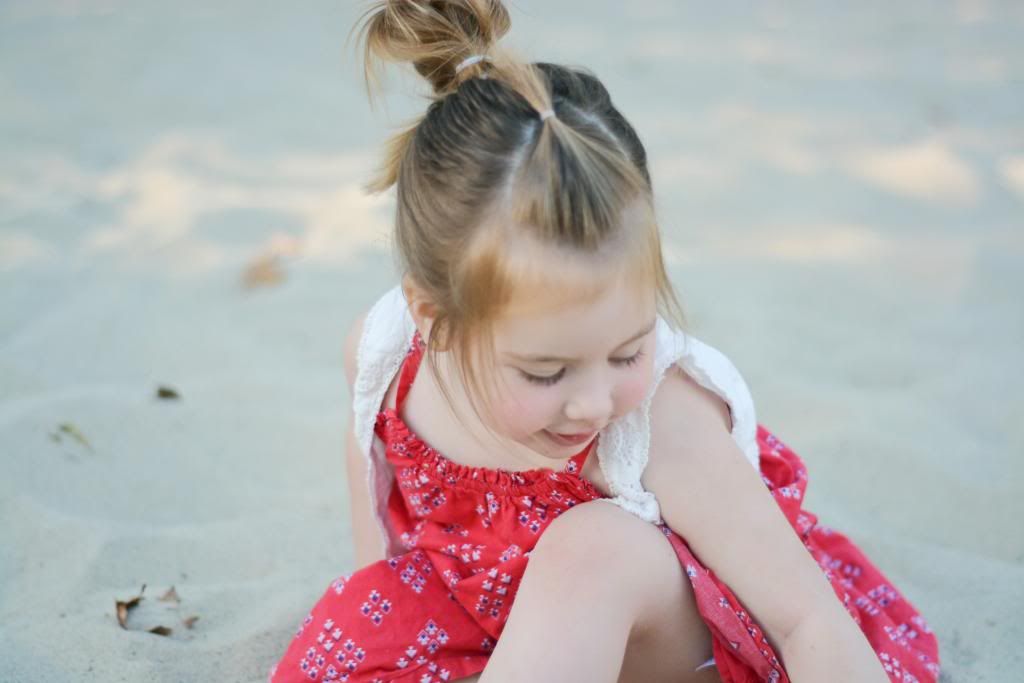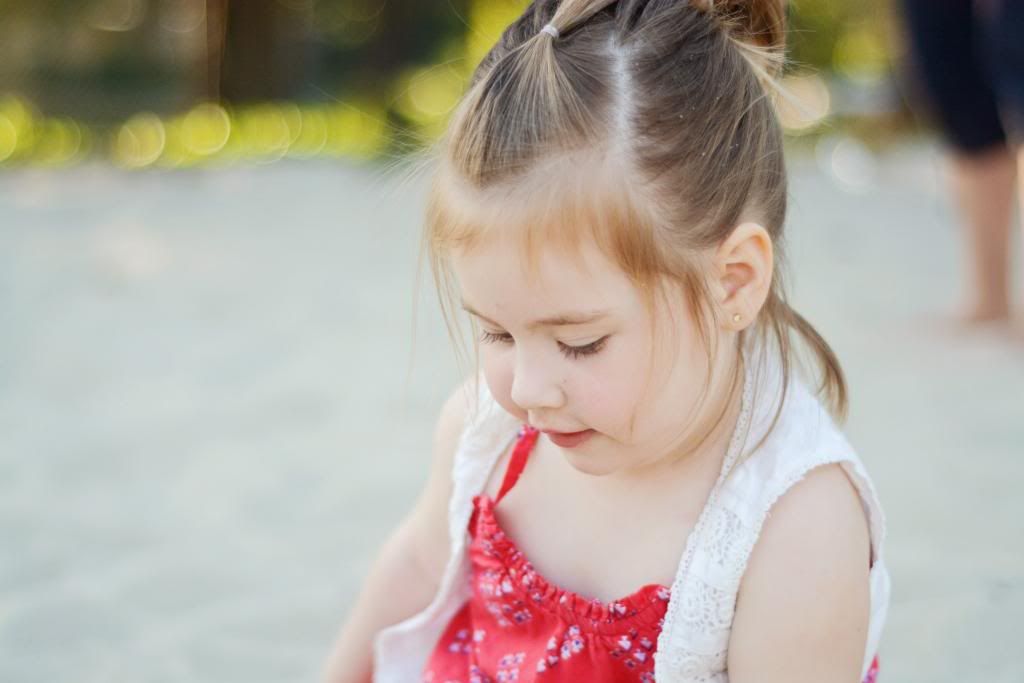 And just a minute later she is okay, and back to playing in the sand.
Ah the rollercoaster of raising sensitive girls!