I feel very lucky that my girls have family that love them. I mean truly love them. I took a few snaps of Papa holding his girls this Christmas, and I'm sure they will forever cherish them. Their Papa thinks the world of them. I love how you can see in his face how much he likes my girls..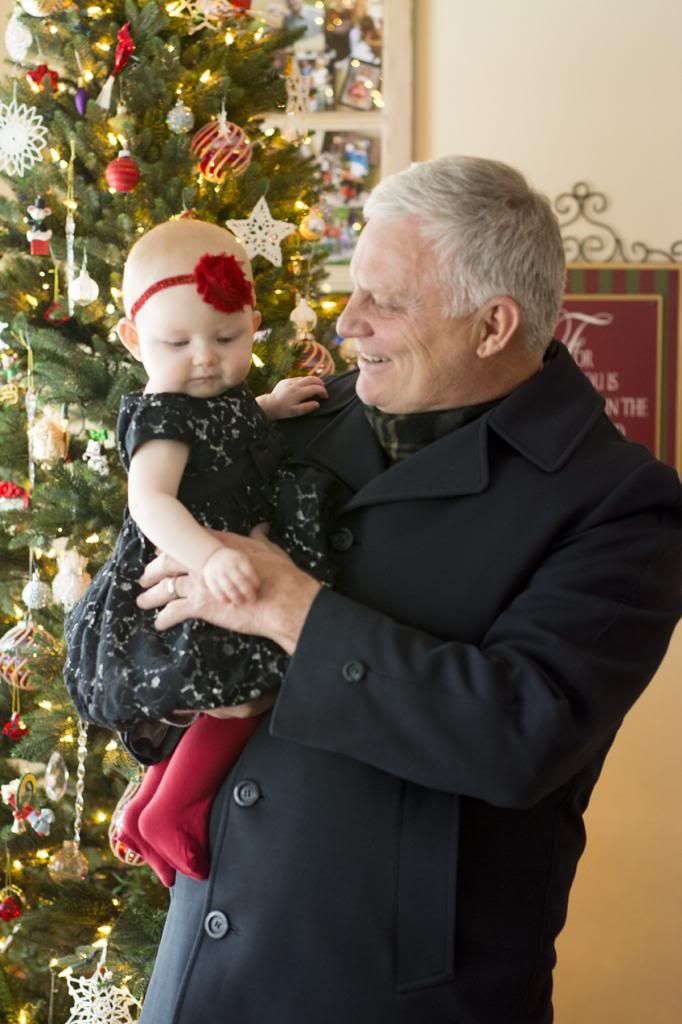 Proud Papa Baird.
We had a scare last year with Mike (papa Baird) and we weren't sure if he was going to make it.
Mike is the most wonderful husband, father, and grandpa. I believe this is why Adam is the wonderful man he is. He has been a great example to everyone.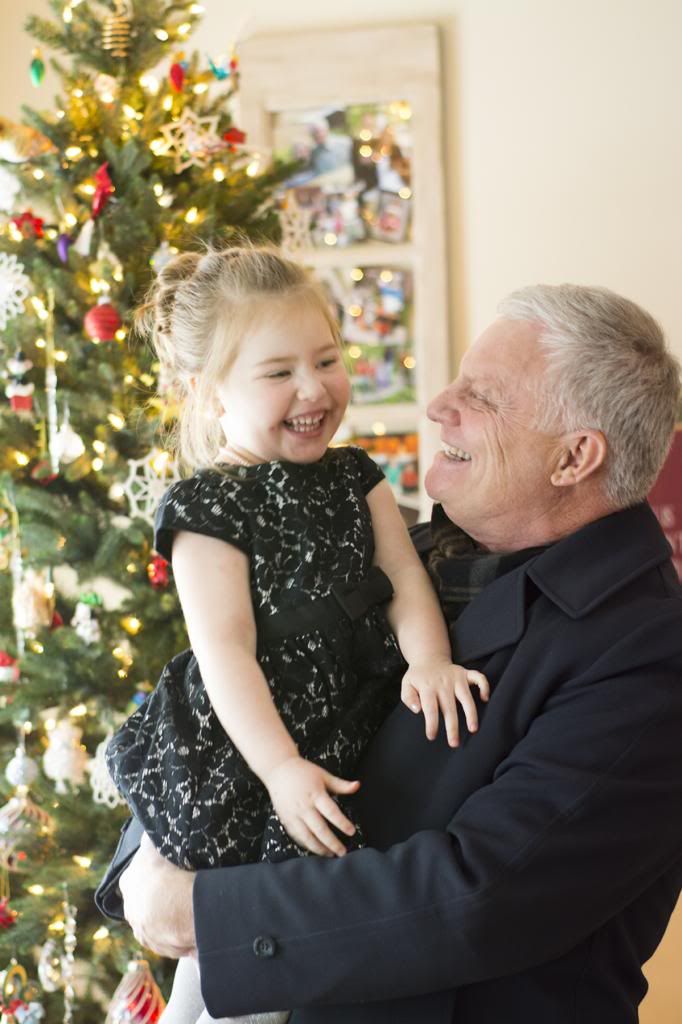 Even though I cut off Chloe a little, I still love this shot. They are showing each other their dimples.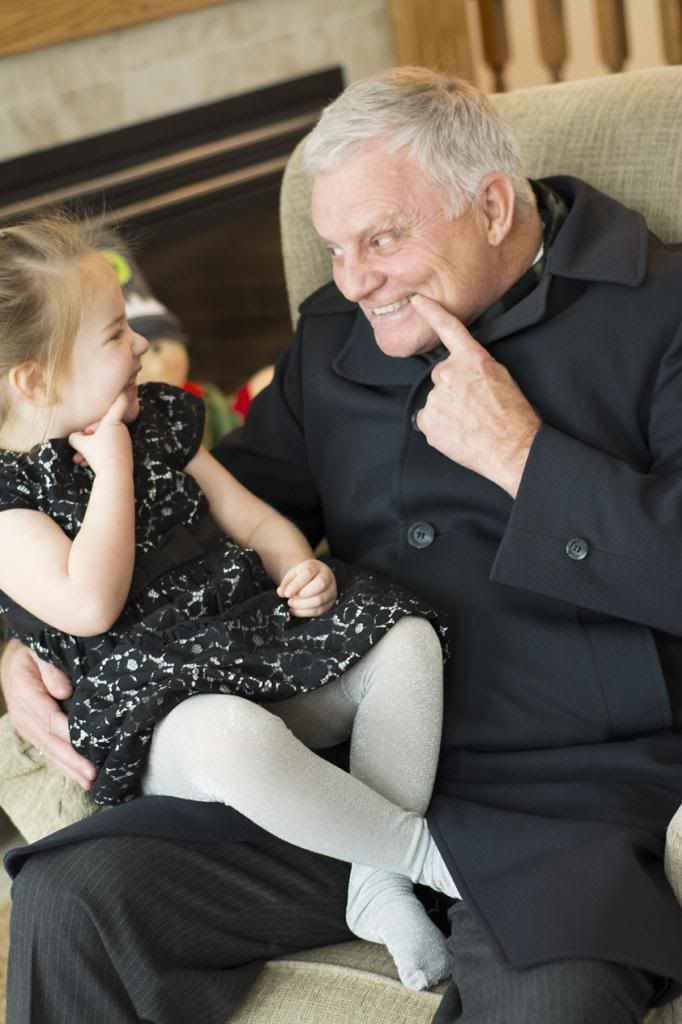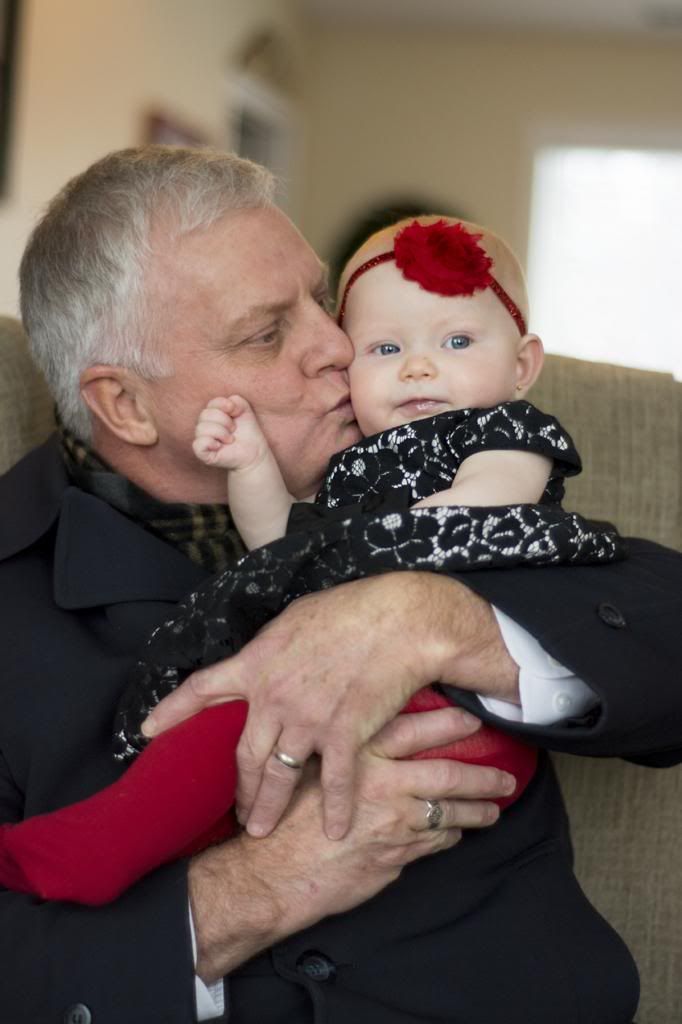 Piper is the most curious baby. She will study faces, and touch anyone who will let her.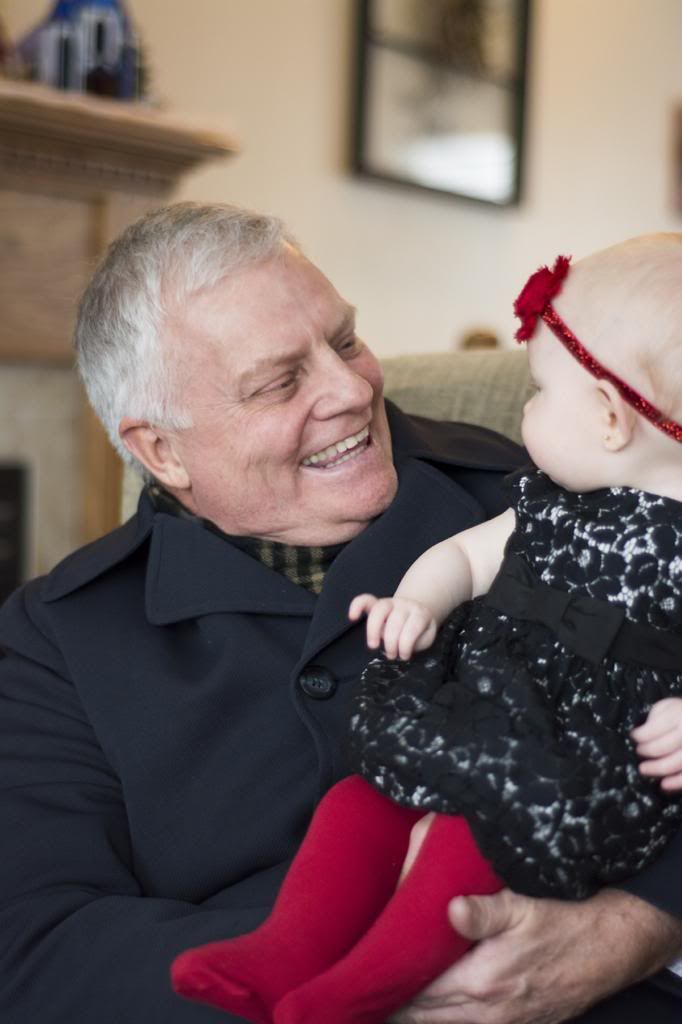 I sat Piper down in front of the christmas tree, and she played for a bit while I captured a few cute shots of her before nap time.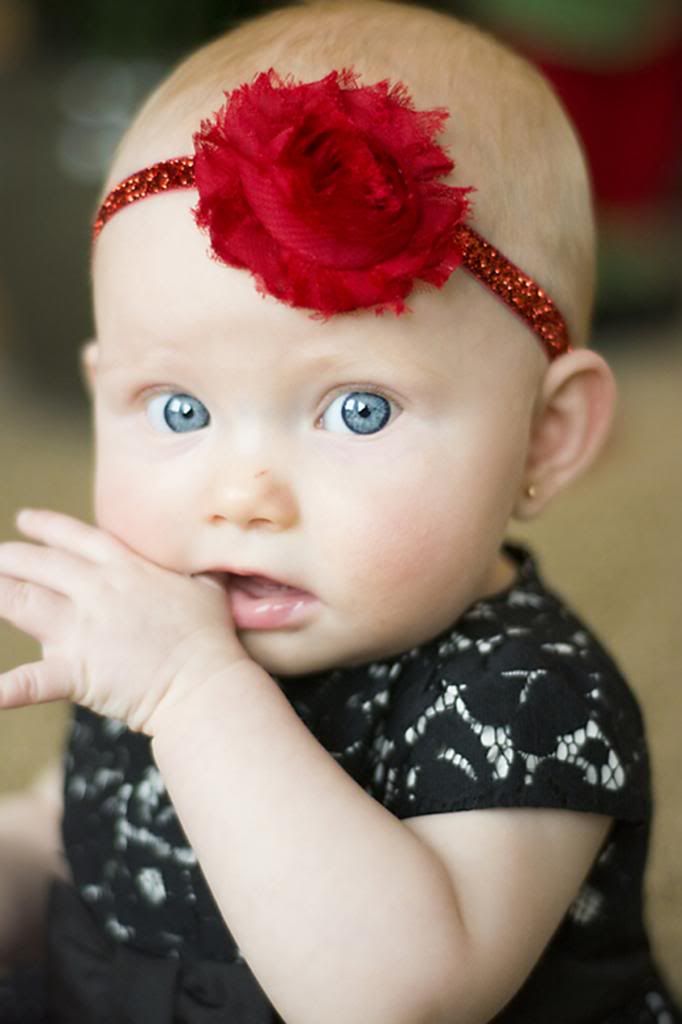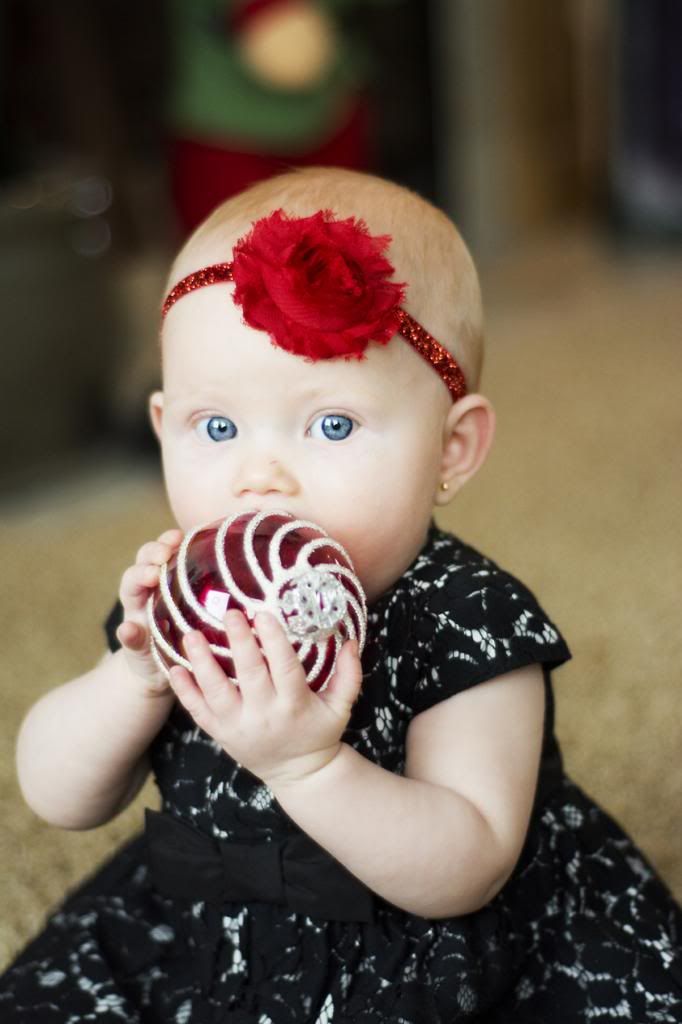 I think this one is my favorite. Piper is the happiest baby!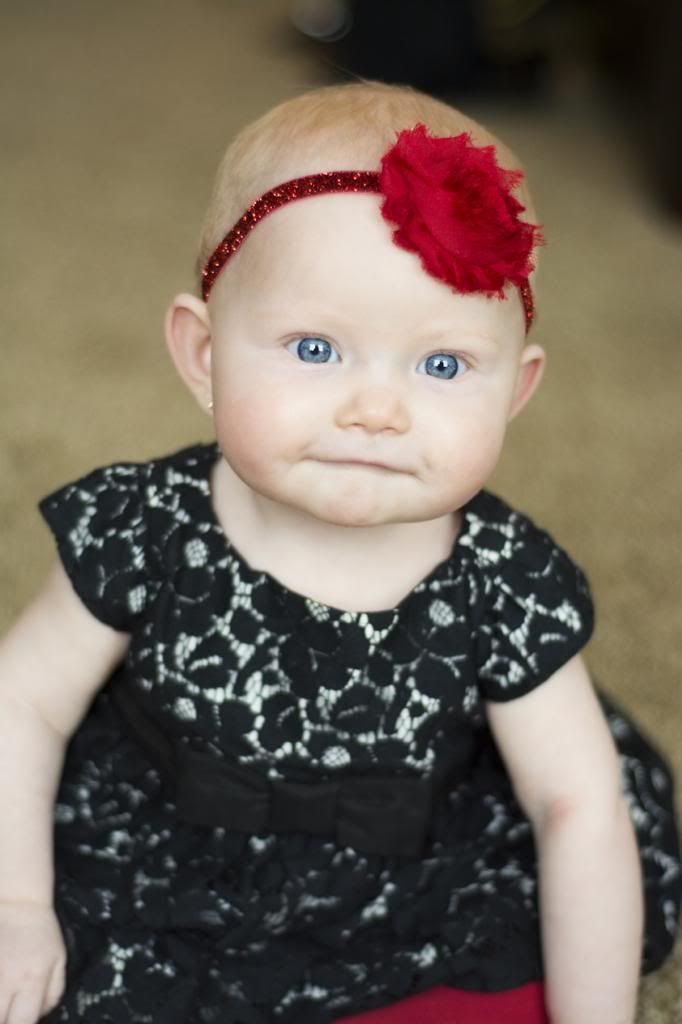 One on one photographs are so easy, but if I want to get more than one person in the shot it gets a lot harder.. Especially to get the girls both looking at the same time... this may never happen.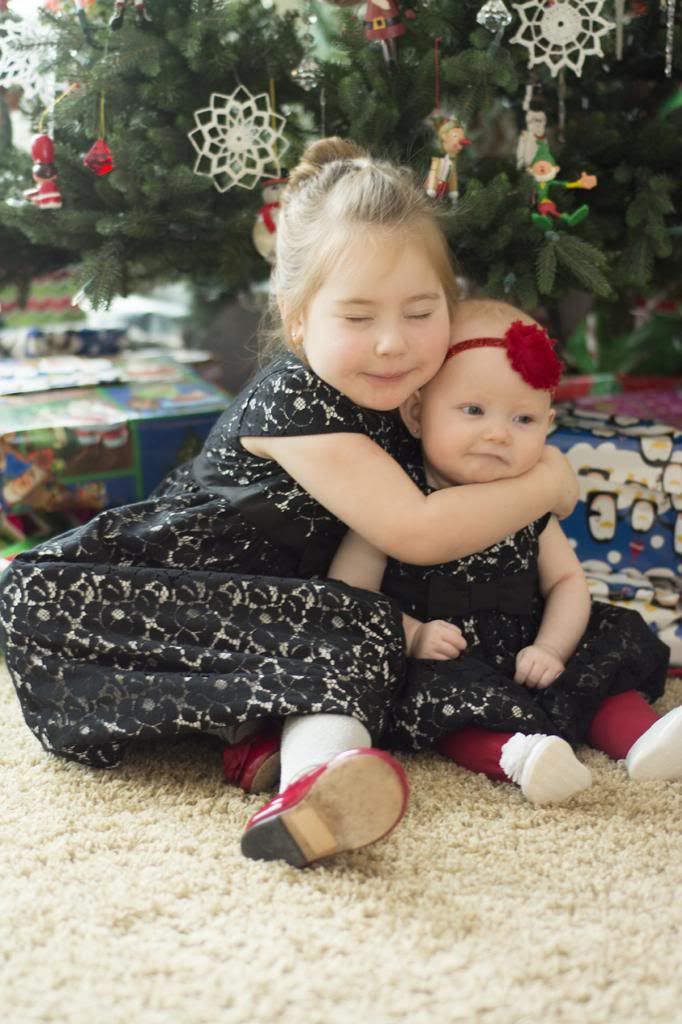 Okay and here's a shot of reality for ya..
This
is what I get in my shots most of the time.. What is it about this dog!? She has always loved to photobomb! She is in soooo many shots through out the years.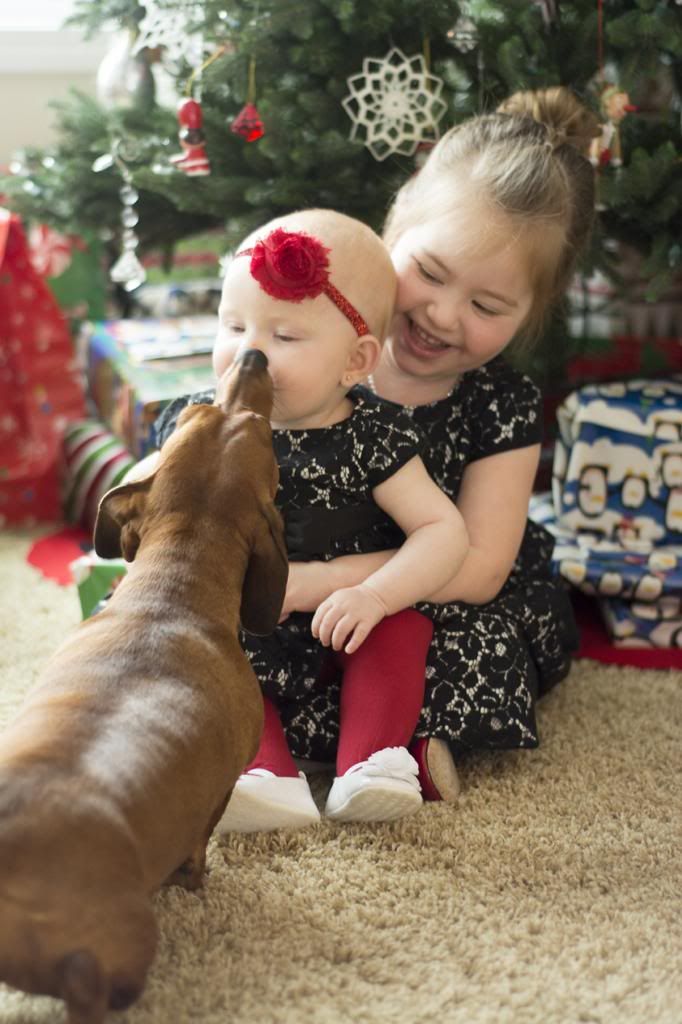 My three girls :)