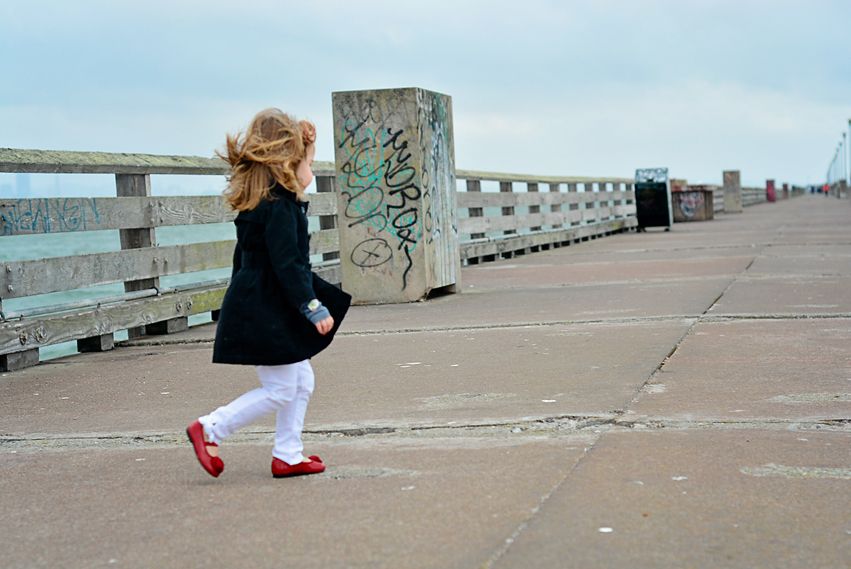 A few Sundays ago we took a drive to Berkeley Pier.
We picked the coldest windiest day to head out there.
It was so windy that the water kept splashing up on us, and adding to the chill.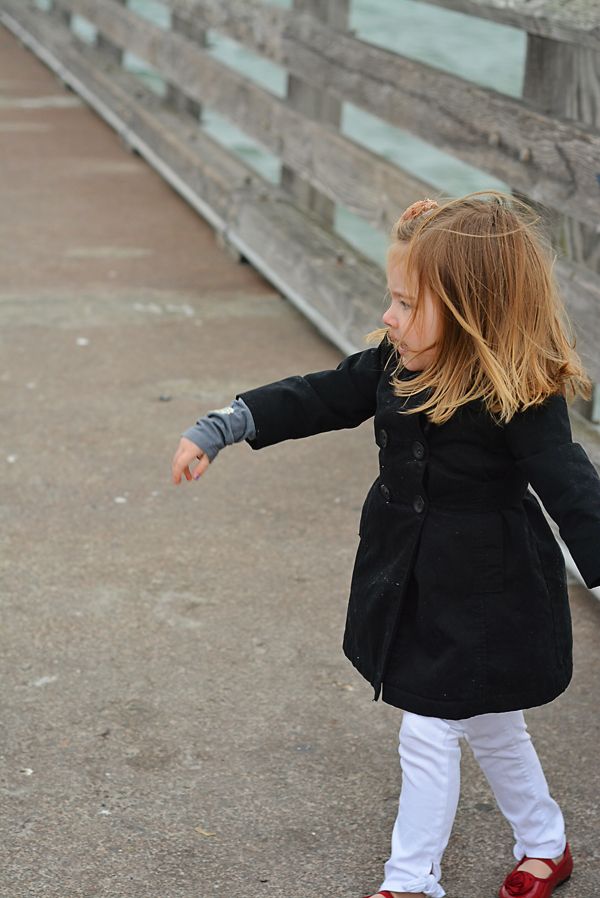 Miss Chloe was really excited to be on the pier. She kept looking for "sea dolphins"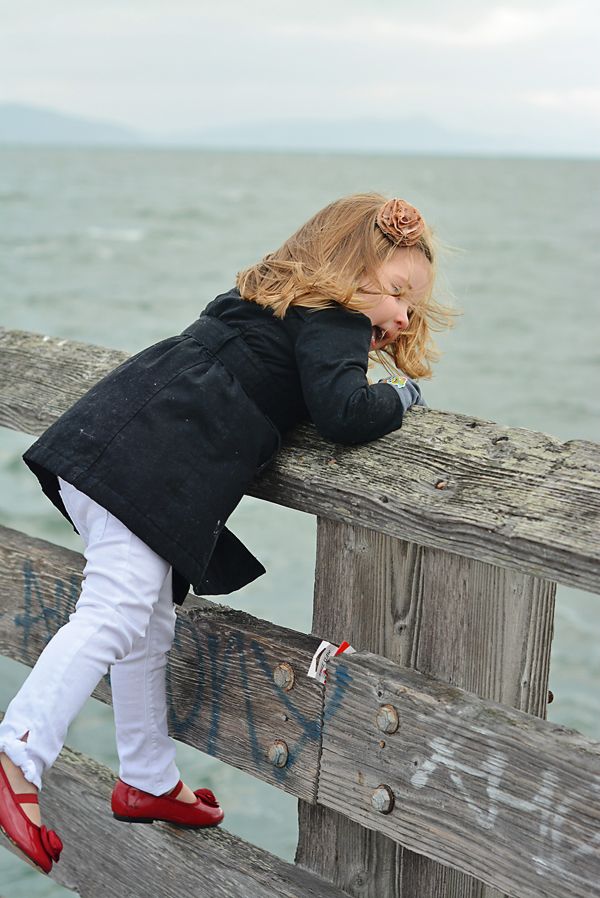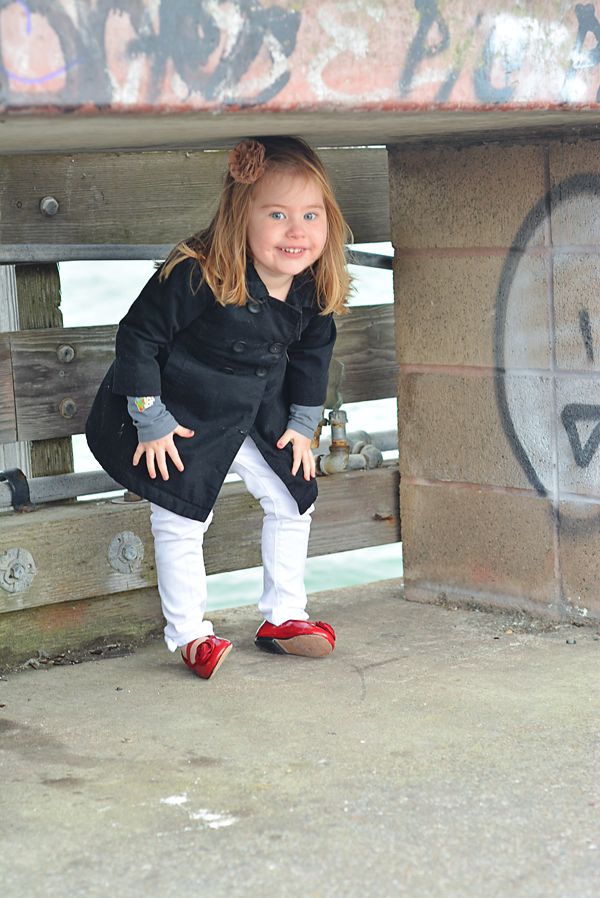 She thought this angel was pretty cool.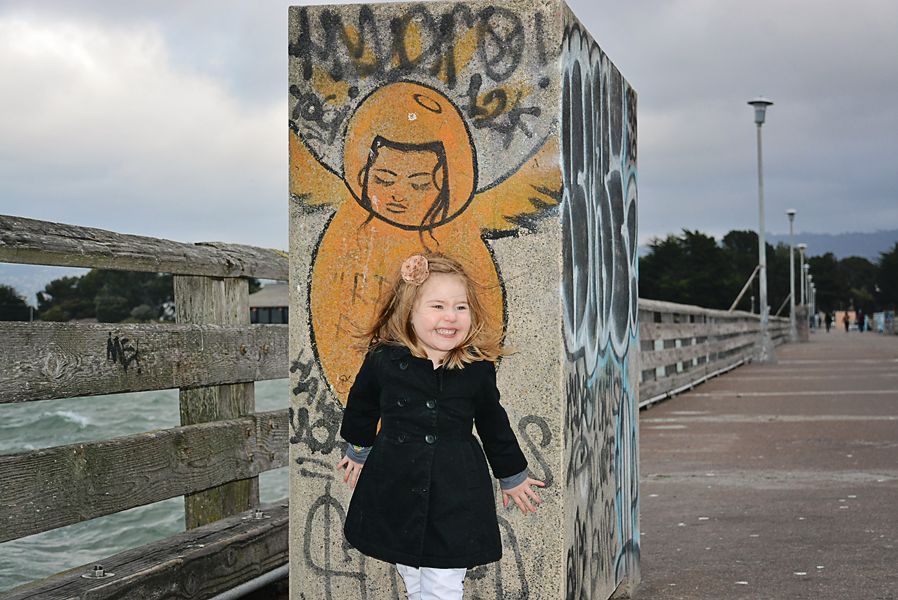 We were all freezing, and Piper was bundled up so tight she couldn't move, so we let the girl know we were planning on heading back to the car...this is the turn of events in picture form..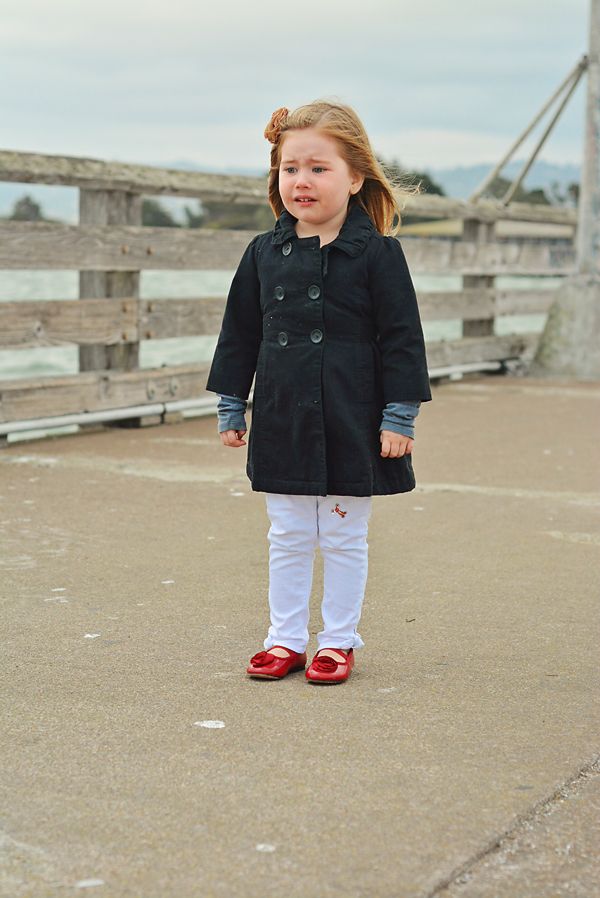 I like the stickers she stuck to her legs on the car ride there ha ha
It starts with the Sad face...
Then it gets really heartbreaking..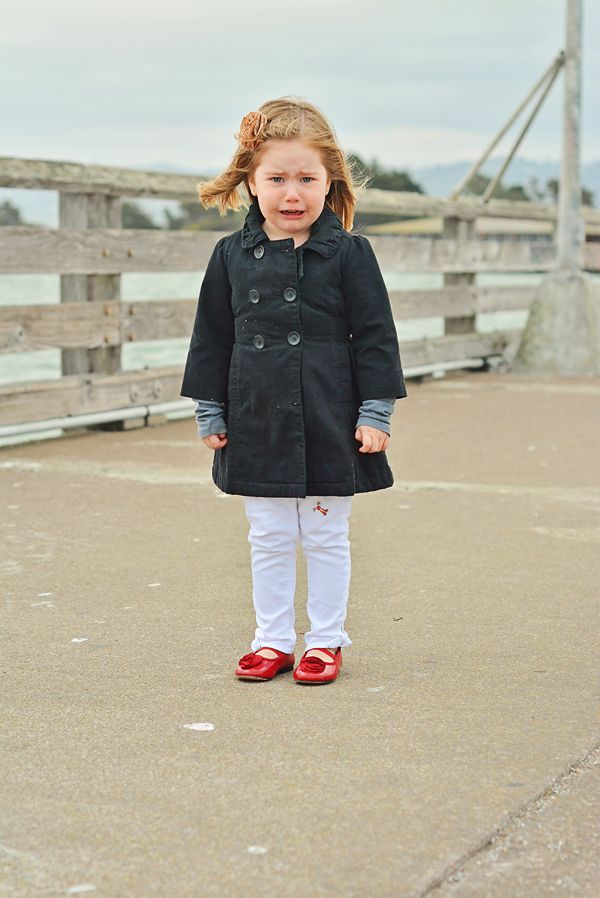 That's right girl.. wipe those fake tears away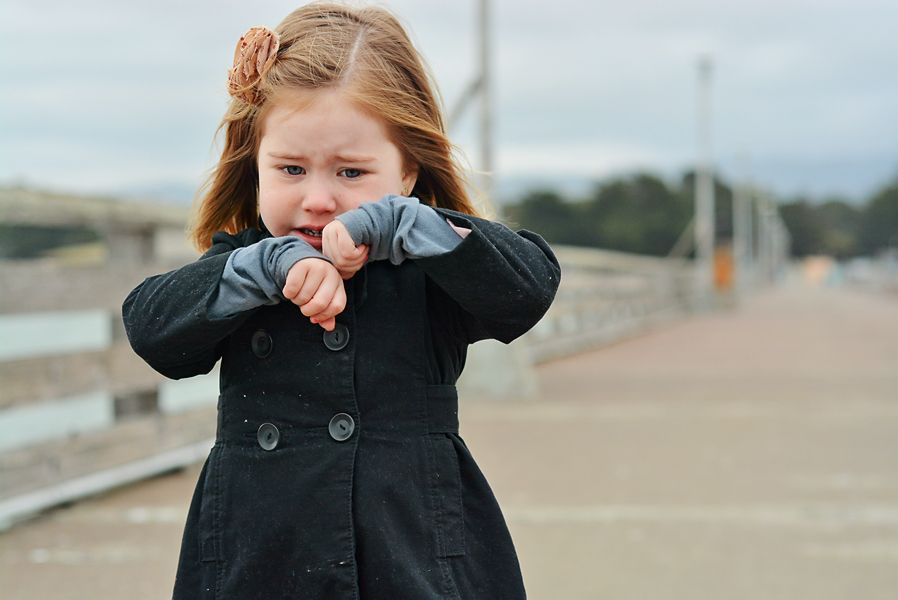 Daddy can get you happy no matter what you are sad about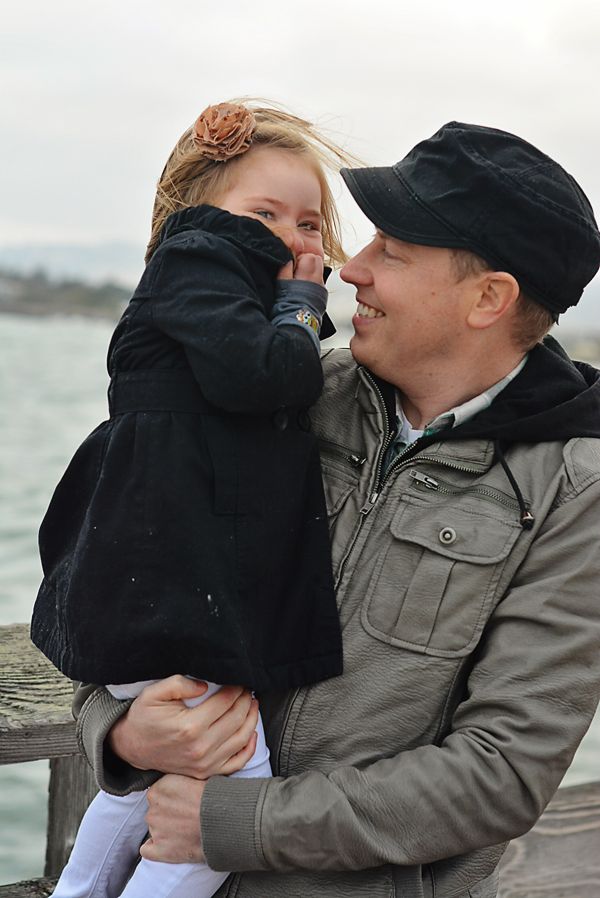 Pretty quick recovery I'd say!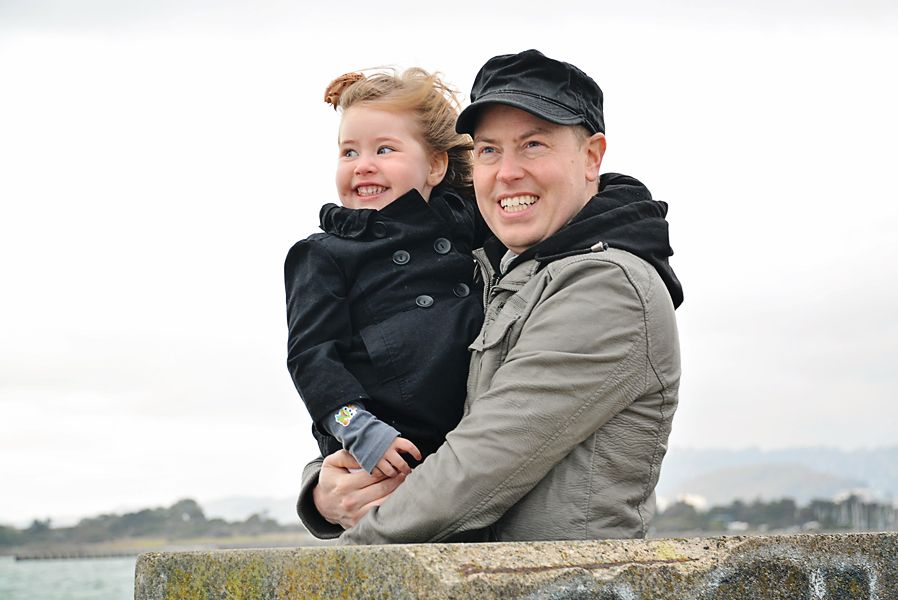 I asked Chloe girl if she wanted to come back another day and try over, and this is what I got..