Although I had major worries about these two and how they would get along, somehow it's been nothing like I thought. Instead of Chloe trying to attack or harm the baby she has been very sweet. She loves her "baby diaper".
Chloe tries often to comfort her sister. She doesn't "over help" or get jealous of her like I thought she might. She is a great older sister and I feel really lucky that so far we don't have any issues with the pair.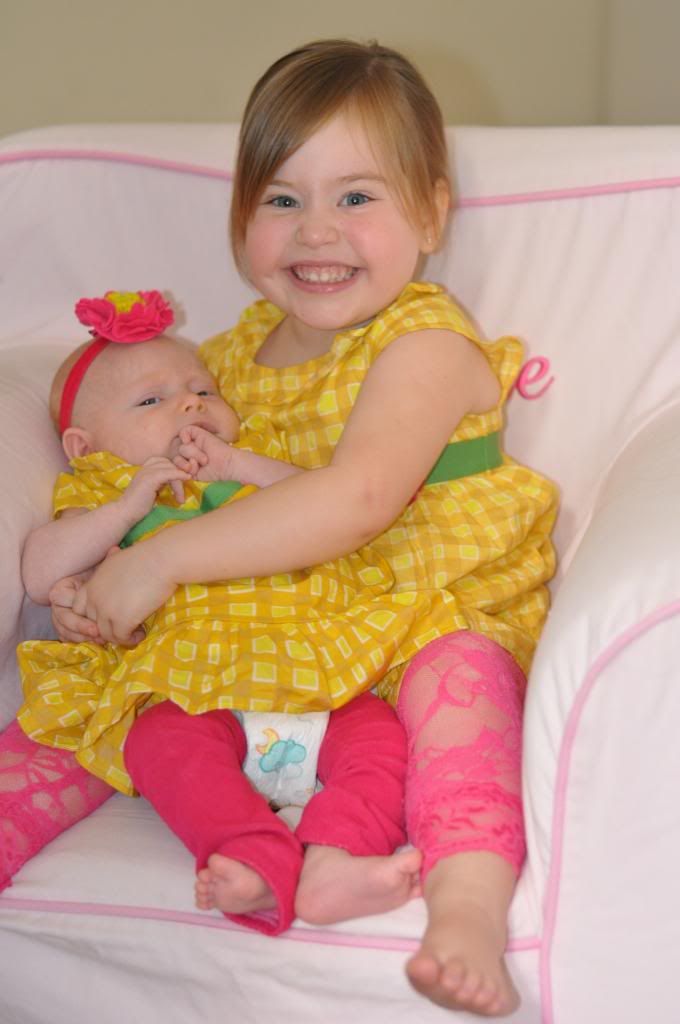 Chloe loves to try to get the baby to smile. Piper isn't that into Chloe yet. She prefers me all most of the time.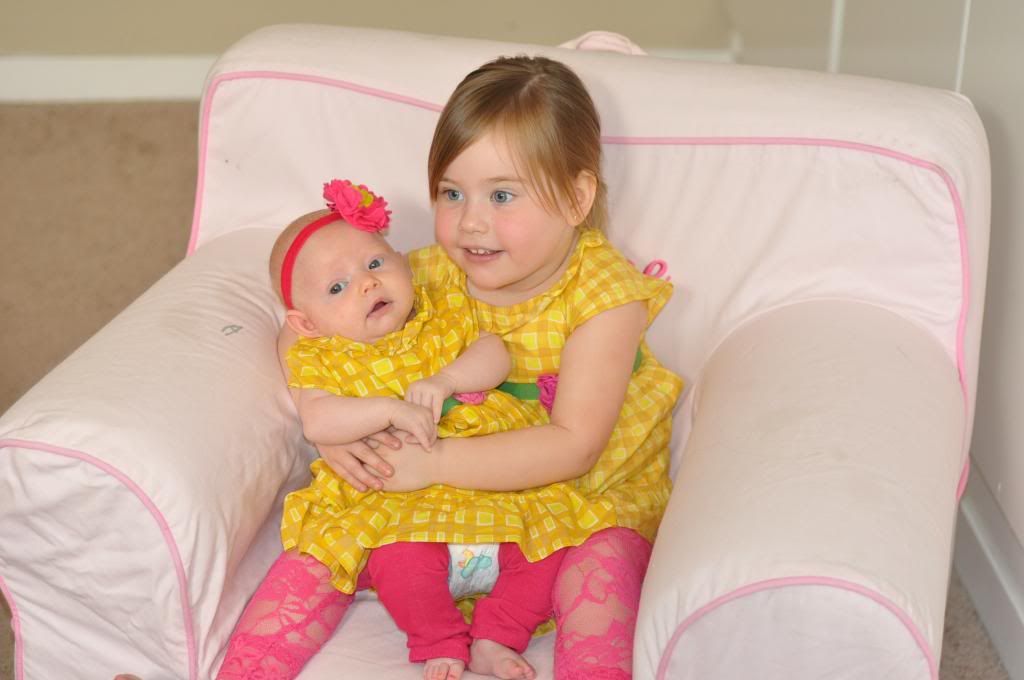 I like the look on Piper's face in this next picture. I can picture her saying " Uh mom this little person is holding me!"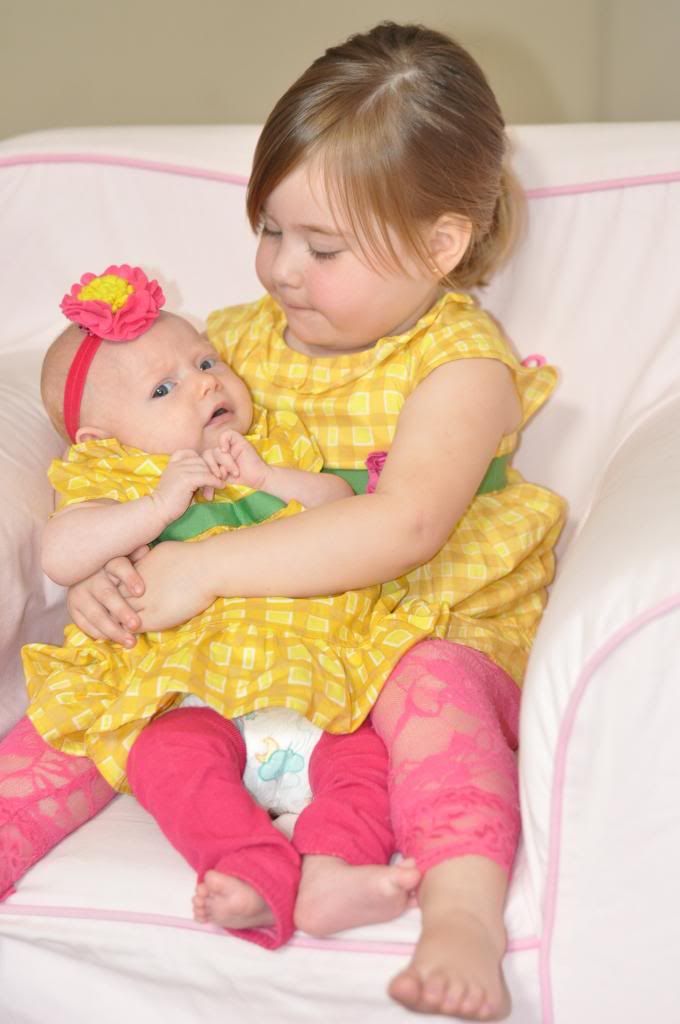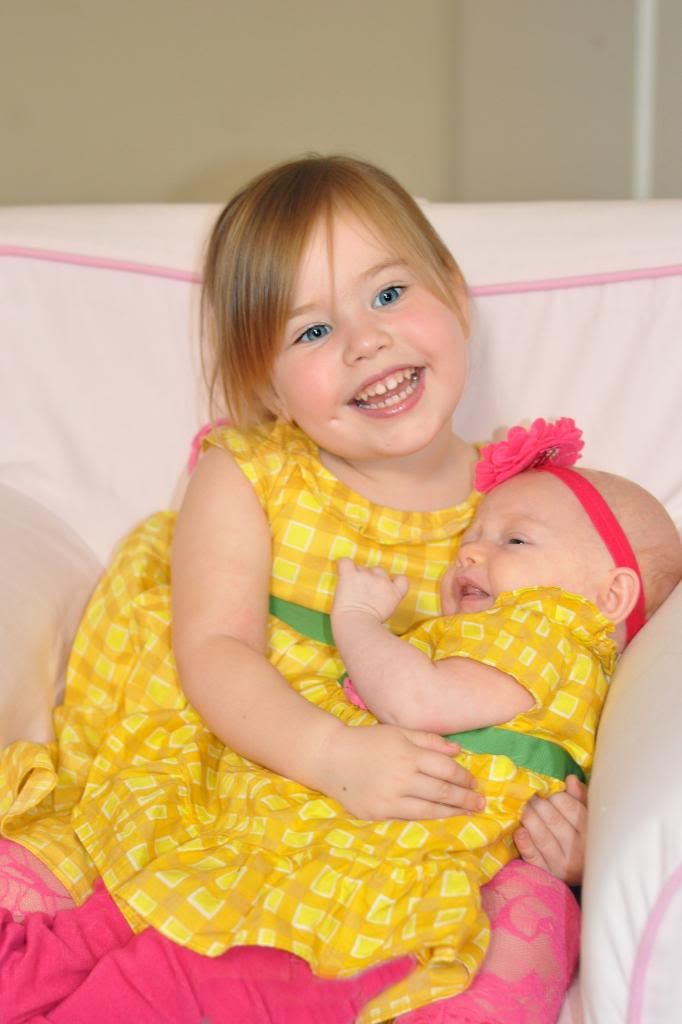 Pie was done after a minute.. Love these girls!