This little girl is a "free spirit" so much energy, and sas. Hard to keep up with, into everything, mischievous, and one of the most naturally funny people I know..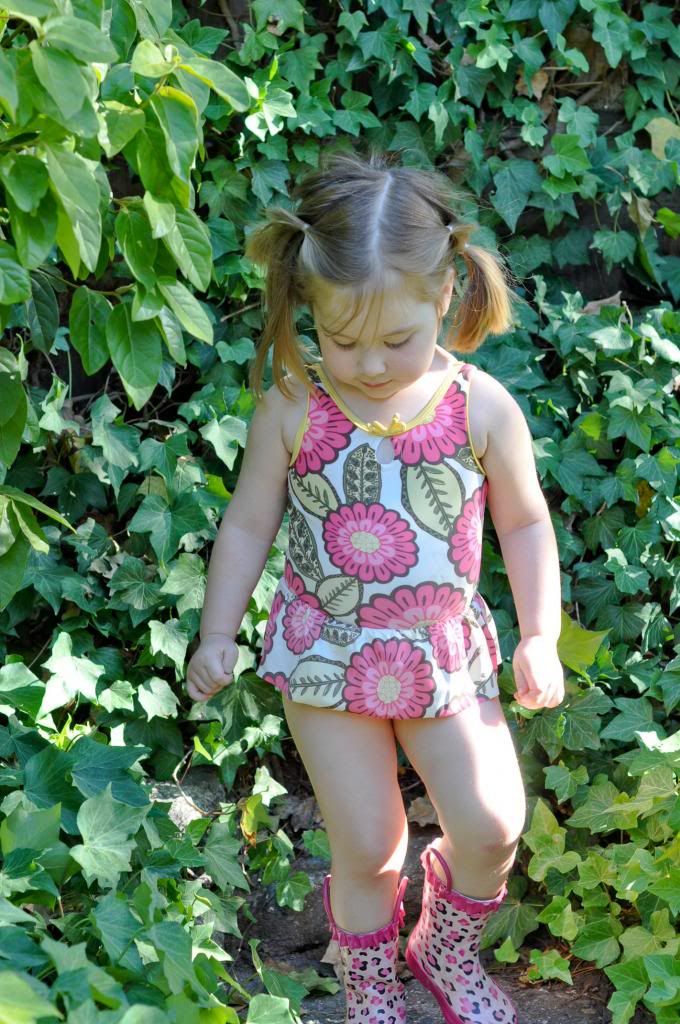 Chloe loves her boots. She will wear them with anything.. Bathings suits included. I suppose it's a good idea since she did step on a bee and got stung two days in a row..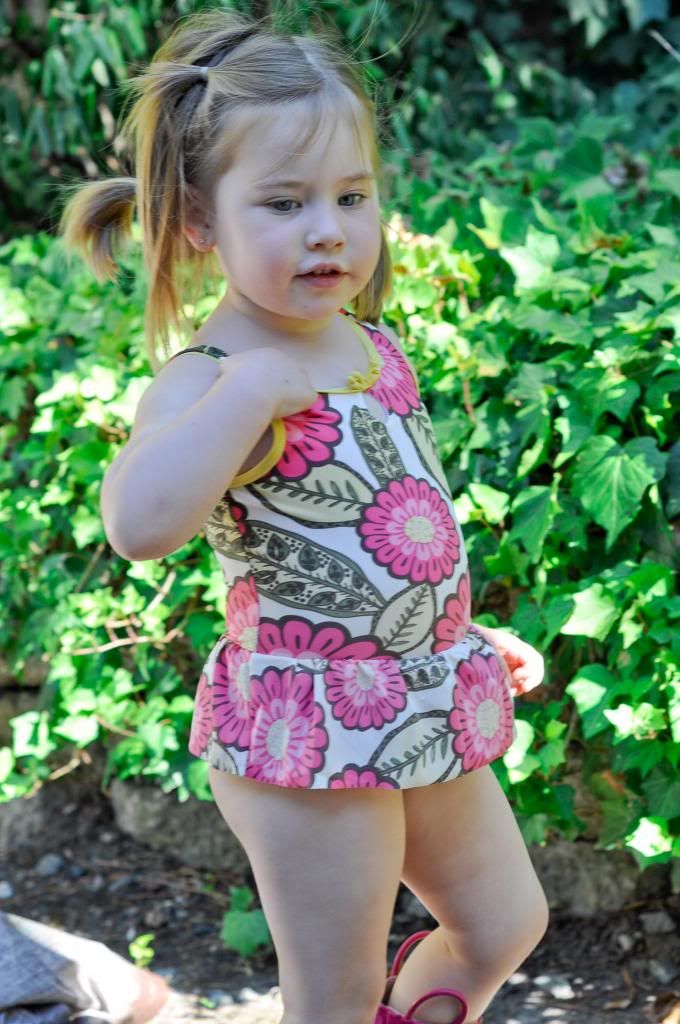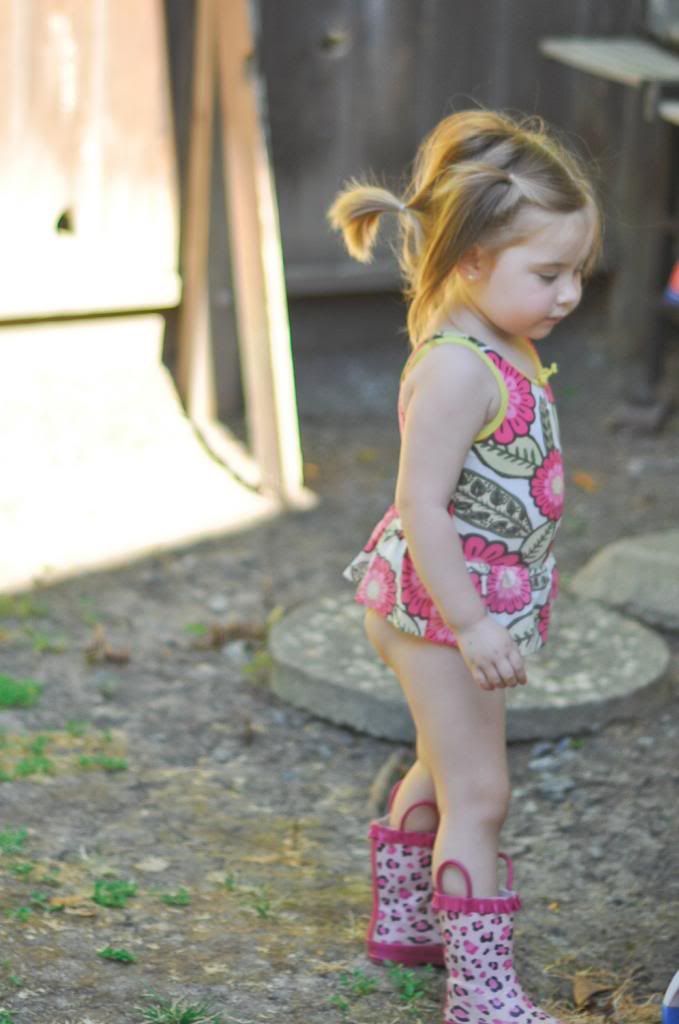 See that mischievous face? She's about to splash me with with water..
Chloe- "Gotta keep those boots near by so the bees don't bite me!"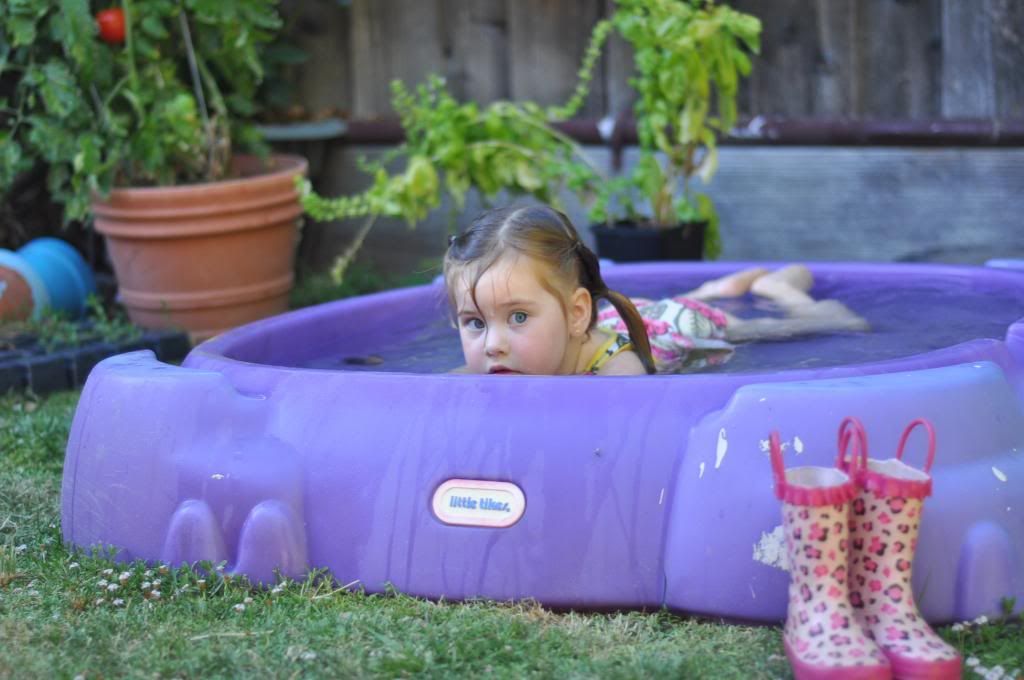 As difficult as raising a three year old is.. This smile makes it all worth it. Love my girls!!