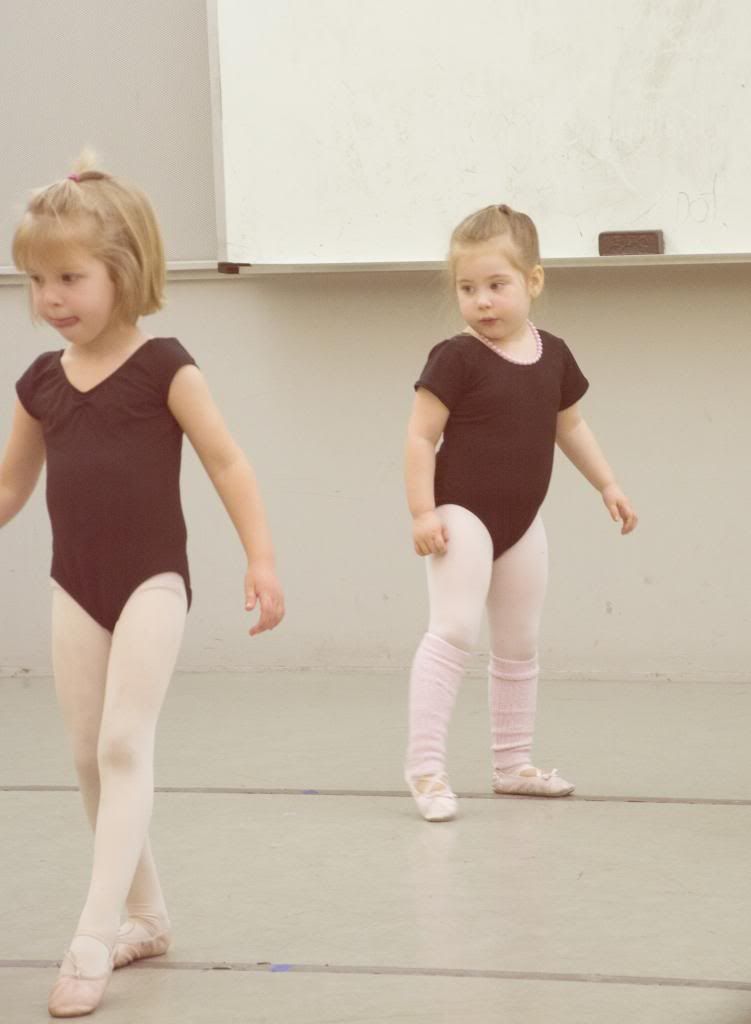 Ballet starts back tomorrow! Chloe is so excited, and has been waiting to go back since class ended in november. The new class starts tomorrow, and it's all she can think about. These pictures were taken of her final ballet show that her Dad, grandma, Aunt Sarah, Piper and I all attended.
Chloe was one of the youngest in her class of 3-4 year old girls. They only let us look through the window to their class, until the final day of class, which we enjoyed being inside the room, and witnessed some fun/funny ballet moves.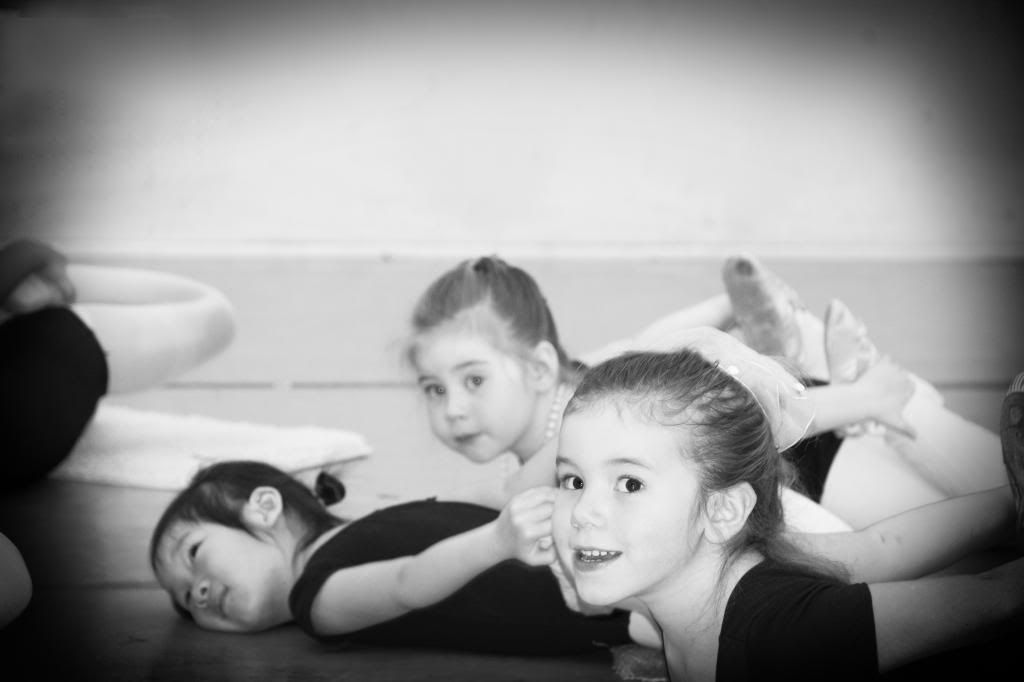 Chloe is the loudest of the class, and is always wanting to "go next" and show off her tricks to the class.
A common phase heard from her class room is ("pick me, Oh me me!)
Chloe made friends, and got to attend some cute birthday parties of the girls in her ballet class, where they fluttered around in princess dresses and played make believe.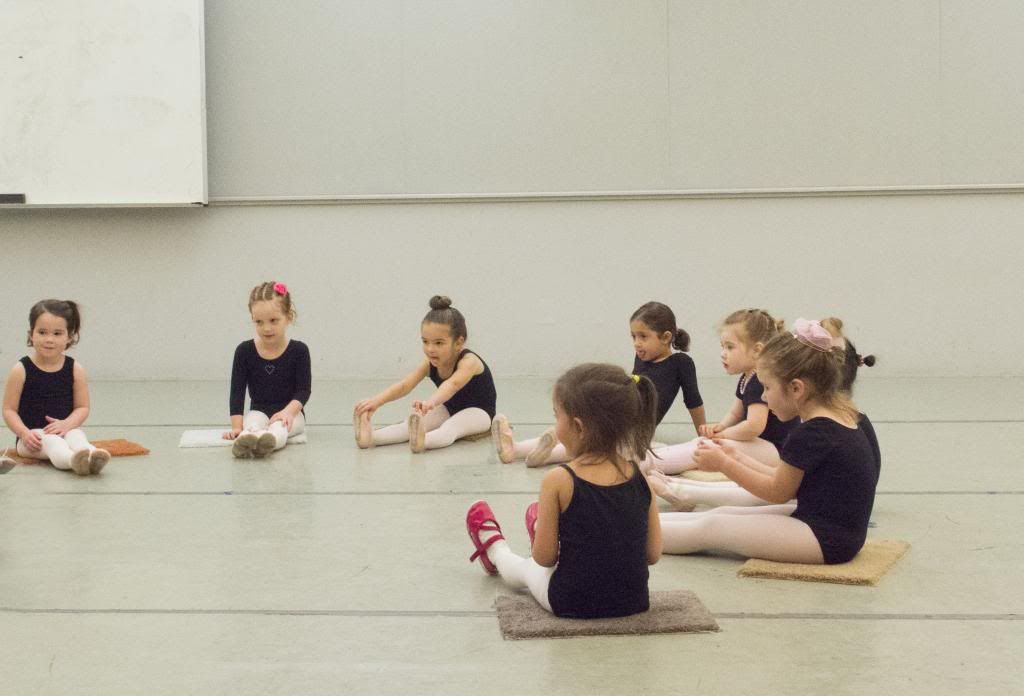 This time around Chloe gets to attend with her cousin Bella. Lets hope they can listen to the teacher. Those two are trouble when together...