My nesting has manifested in the form of sewing and crafting, in addition to baseboard scrubbing and organizing baby-clothes . I have several crafts I'm in the middle of. All little girl baby related. I can't stop. I keep on going on Pinterest looking for more ideas that I want to try! My nights/nap times are not complete without a cleaning job, or a baby project to do. Here is a list of the things I want make in the next 4 months...
car seat canopy (another one so I have options)
new hair clips.. yes more!
new bibs
new burp cloths
quilt
window valances
crib ruffle
diaper bag
Matching pillow case dresses for the girls
wipe case (2 done)
Diaper pouch (done)
necklaces/bracelets
car bag (for toys and paci)
new hooter hider
Here is the Car seat Canopy I made for her. It's reversible, but I haven't put straps on the yellow side yet.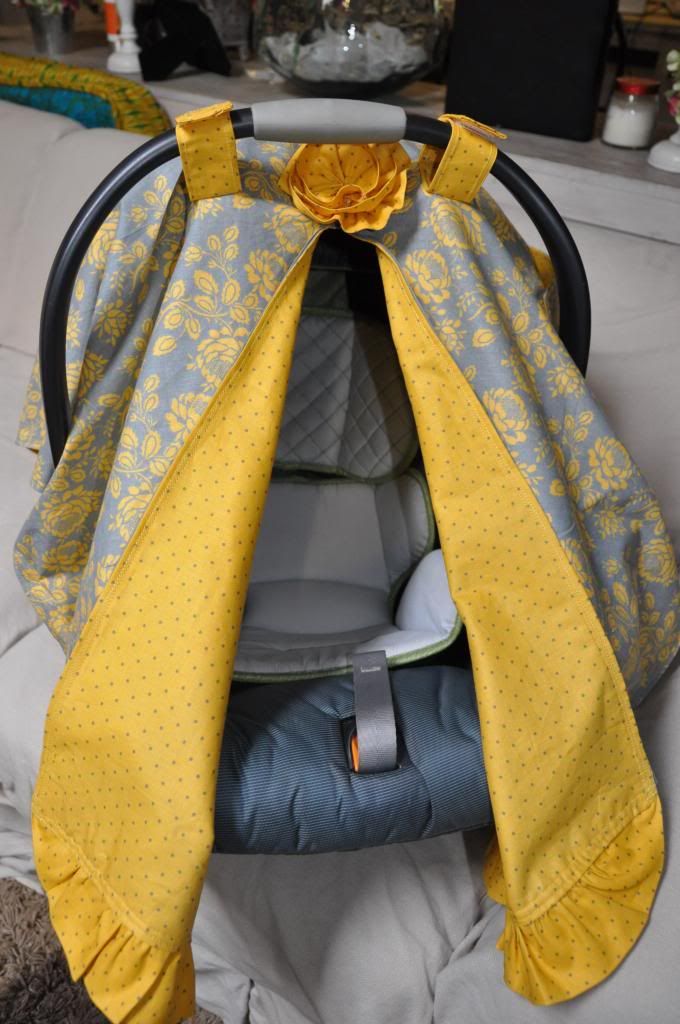 I added a little Paci pocket (can you tell I hope she is a paci girl like her older sister is was.)