Adam snapped a pic of me Pacing and texting my mom inbetween contractions.
Adam kept snapping these ramdom pictures of me having painful contractions.
I went in at 730am for my weekly ultrasound and NST to check the baby's growth and didn't think much of it, until the ultrasound tech (of which was never my favorite guy) kept on checking, and checking her measurements, particularly her head, and stomach measurements. He is a silent tech, and never said a word the whole 25 minutes I was in the room. Then he says I'm just going to get the Dr, and he'll just double check measurements. and answer questions. The Dr came in and quickly did a measurement, asked how big my other girls were, and did I have them vaginally and how was my cervix (huh?) I answered 6.11 -6.12- Yes, and that last time I checked I was at a 1. He then said well this puts a wrinkle in the day.. and said "I want to get her out soon" WHAT??!! you do? well why? Seriously? I thought she looked "great" and "fluids, heartbeat,blood flow are perfect"! He then says that she is now measuring in the first percentile and is classified as a "growth restricted" baby. Of which I had never heard that term thrown around before as I did this day. They sent me in for a NST and she passed, and they told me well, looks like you will be delivering this baby tomorrow or the next day. Whaat? Gee that's fast! I felt like my head was spinning, but I felt at peace about it. No crying, or panicking like I might naturally do. I knew I had to get my crap together, and get her out. So I made calls, and headed home to prepare. I had so much support from my family and friends to help me get ready. Without asking what they could do A friend of mine came and took my girls and another came over to help me get my wreck of a house cleaned and ready. I felt so grateful for their unsolicited support. It was just what I needed to prepare to have a baby a month earlier than I had anticipated. No my nursery is not together, no my baby stuff is not all out, and the studio (which has been my current project) was nowhere near put together for her newborn shots, but even when your ready your never really ready anyhow right? I get a call from my Dr office saying to meet Dr Wells at his office at noon to go over everything, so I do and he tells me the plan. 345 foley balloon to dilate and check in time at the hospital is at 9pm.. Wait hold on you mean today?!.. I thought I had until tomorrow? Ugh no rest all night? Yep this sounds like something I'm familiar with from my other labors. So I went in at 345 and got the foley balloon inserted then went to lunch at Kender's and then went home to prepare. Around 7 I started having regular contractions about 6 minutes apart. I was surprised to be in labor, but glad that my body was responding so well. I checked into the hospital around nine, and labored in my room for 4 hours until they started the poticin. My contractions got even stronger, but unlike Chloe, and Piper's labors they were short, and I got relief in between. The pain was manageable but I was not sure it would be for too long.After three hours of pitocin I asked for my epidural, and comfortably waited for the doctor to come in around 730. By that point the epidural had gone to my head and I was so sleepy, and foggy I wasn't sure if I was going to be able to be alert enough to push her out. My mom went down and got me a diet coke to help me stay alert, but to no avail. I was checked and was at a 7. They upped the pit, and let me progress a bit longer. Wells came back in at 830, and I was feeling a ton of pressure. They broke down the bed, and prepared for little Miss Penelope's arrival. By 850 I was feeling so much pressure, and continually shaking. I was so ready. My Doctor asked me to do a practice push, and immediately asked me to stop. Then he adjusted something, and said okay continue, and she came right out. From starting to push to her being out was about 10 seconds. She was
tiny.
They asked Adam to cut the cord then they whisked her away to the check her out in the incubator. After about ten minutes of checking her they let me hold her for a few minutes before they took her to the NICU.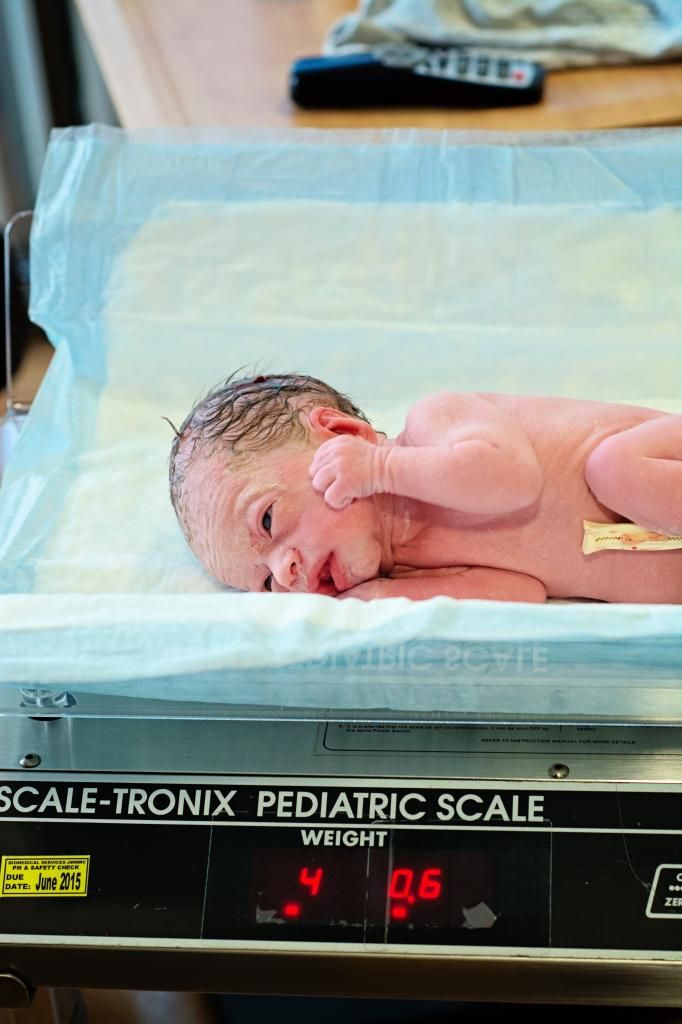 She came out with barely any fat on her so she was all wrinkly and all bones.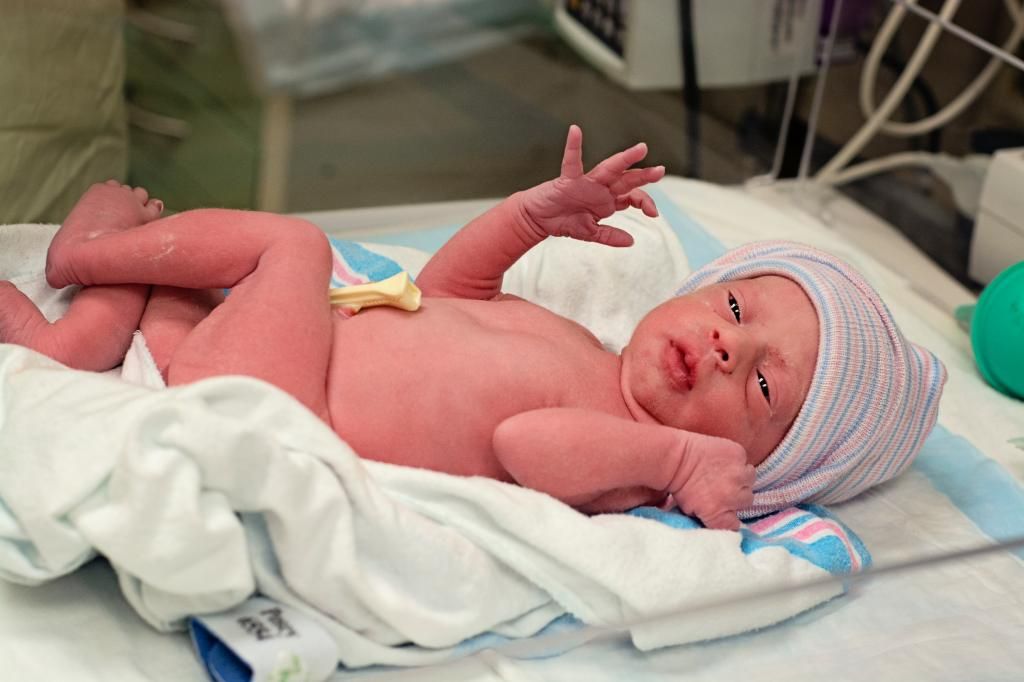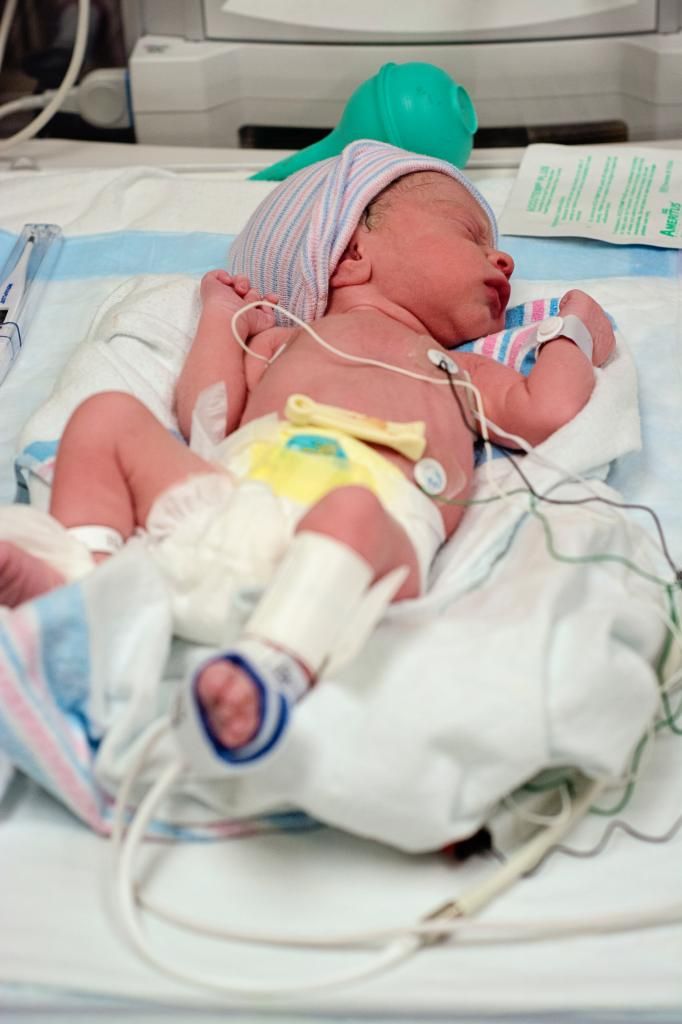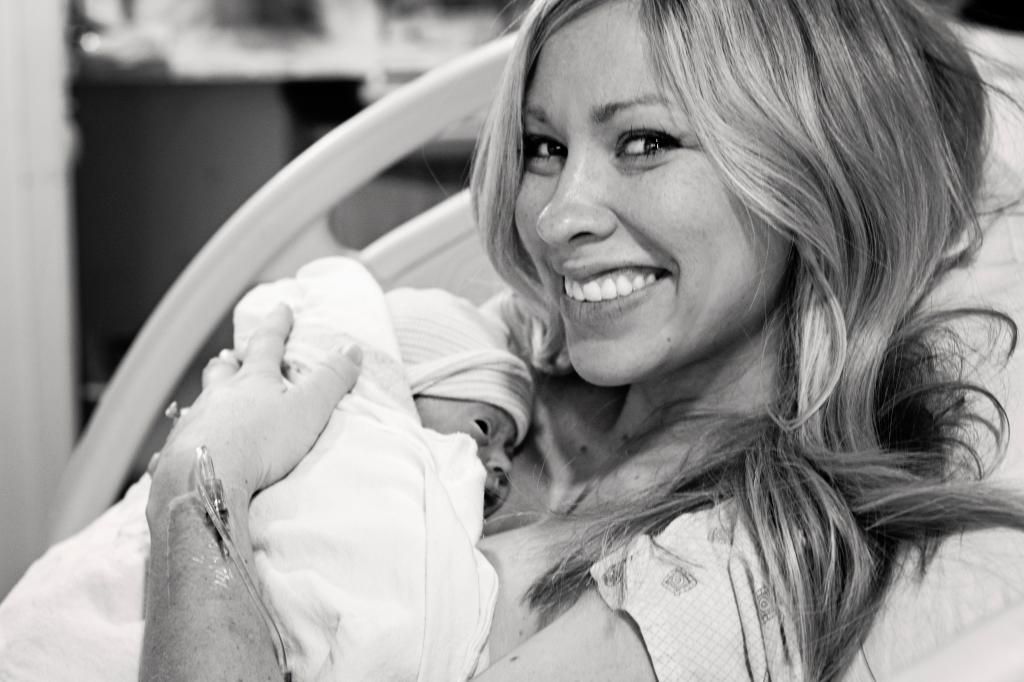 I left l&d and went to my room in postpartum and as soon as I could I went to the nicu to see my baby. For the next couple of days I went in every feeding around the clock but didn't have luck with her suck . She was losing weight, and wasn't able to eat much because she didn't suck, so they decided to put in a feeding tube. After three days of gavaging her the weight finally stabilized, and she is now gaining weight slowly.
All the while little Penelope had no name. The birth certificate lady kept coming around and I kept getting stressed. I thought I had 4 more weeks!! Our top names were Lucy, Emma, and Daisy, but when she came out she was none of those names!!! we had no idea what to name her. She had this dark brunette hair, and long face, and looked nothing like we had imagined. Finally right before they released me on Friday, I had Adam come into the room and we prayed about what to name this child. We looked over our list online, and under the name Poppy was the original name Penelope. It.just.clicked. Both of us agreed that her name would be Penelope Mae, and although I was worried that I had no time to let this name sit, we went for it, and I signed the certificate, and gave her a name. Our sweet Penelope Mae.
At 1 week and two days she is up to 4lbs 4oz, and can suck a little bit. She is alert more now, and sometimes stays awake for an hour just checking things out. She never cries, and only makes grunts when you really get her cold, or disturb her. She is a very content baby so far.
I was very lucky, and had no pain whatsoever after having little Penelope. I'm sure due to the fact that she was just so little. Bonus- my stomach went down waaay quicker than with the other two.
Piper calls Penelope "Hoppy" pronounced almost like "Happy". Chloe has given her her own name, and came up with "Raisin" on her own. She sweetly talks to Penelope and tells her- "Hi I'm Chloe, and I'm your favorite sister, and you are my raisin" The first time the kids saw Penelope they were sweet, but kept tripping over all of the cords, and touching everything, so Adam took them out after less than five minutes. The second time Piper saw Penelope was a disaster.. I won't even preface it, you can see for yourself...
We have taken her back twice since this visit, and made the event all about her, with presents in the room from Penelope, and crayons and games. I think she is doing much better with the situation now. Phew! That's not to say that we won't have a breakdown when Penelope comes home!
We hope to be able to take our little sweetheart home by her duedate, if she keeps growing, and learning to eat! I can't tell you how much I look forward to that day.