A few months ago I asked miss Chloe what she wanted to do for her birthday, and all I could get out of her was that she wanted cake. So I probed her to get more information..
Do you want a Pink birthday, do you want a blue birthday party?, Ballet? Water party? I swear I named 15 things before I said how about a sunshine Party? Yes that was it! She wanted a yellow sunshine party. Then I asked her what kind of cake she wanted thinking she would say chocolate, but she said a minion cake! lol so I started preparing in advance and bought a bunch of Yellow, and sun themed things... only to find out that an almost- 4 -year- old's mind changes quickly, and she now wanted a Frozen party.. Well my dear you're stuck with yellow and there's no going back..
So I themed her party around a cute canvas I have with the commonly heard lyrics
"You are my sunshine my only sunshine"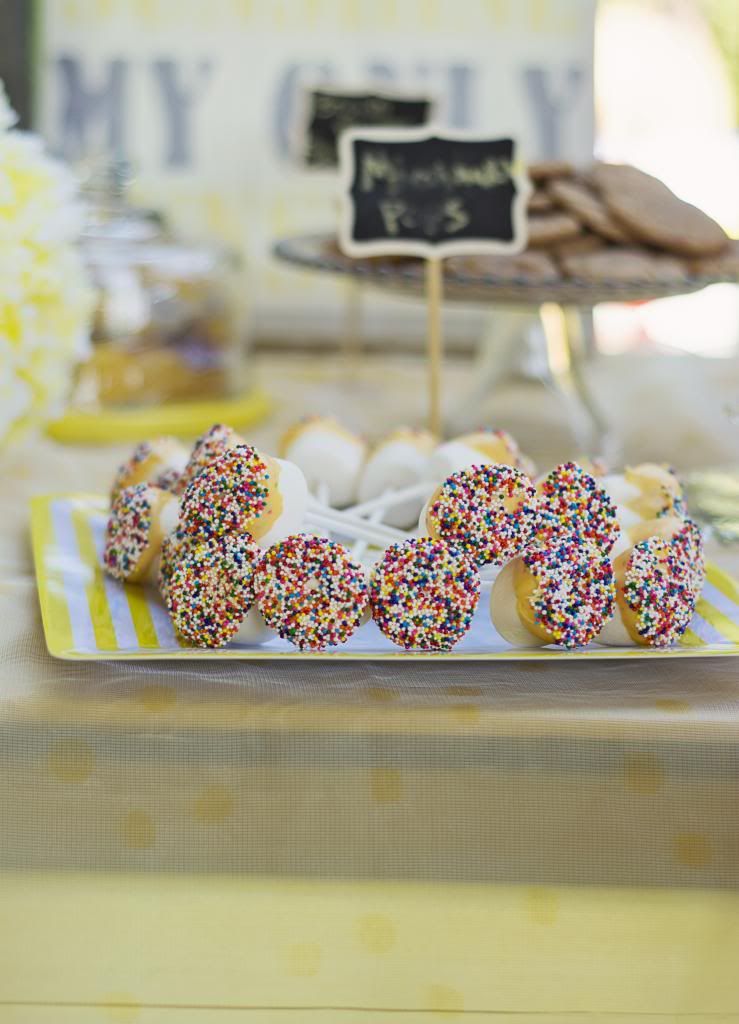 She also asked for sun burst cake pops, so I found an easy tutorial and made her some cookie pops.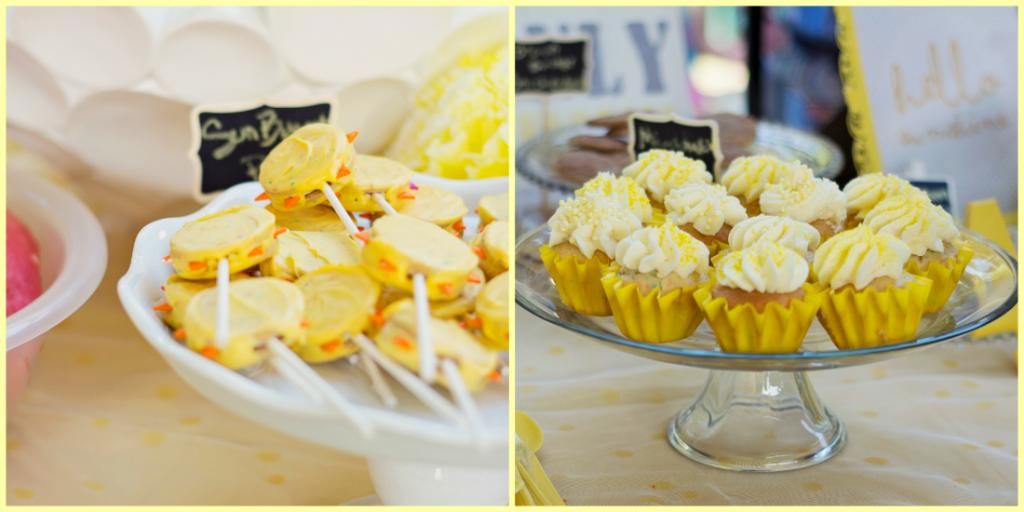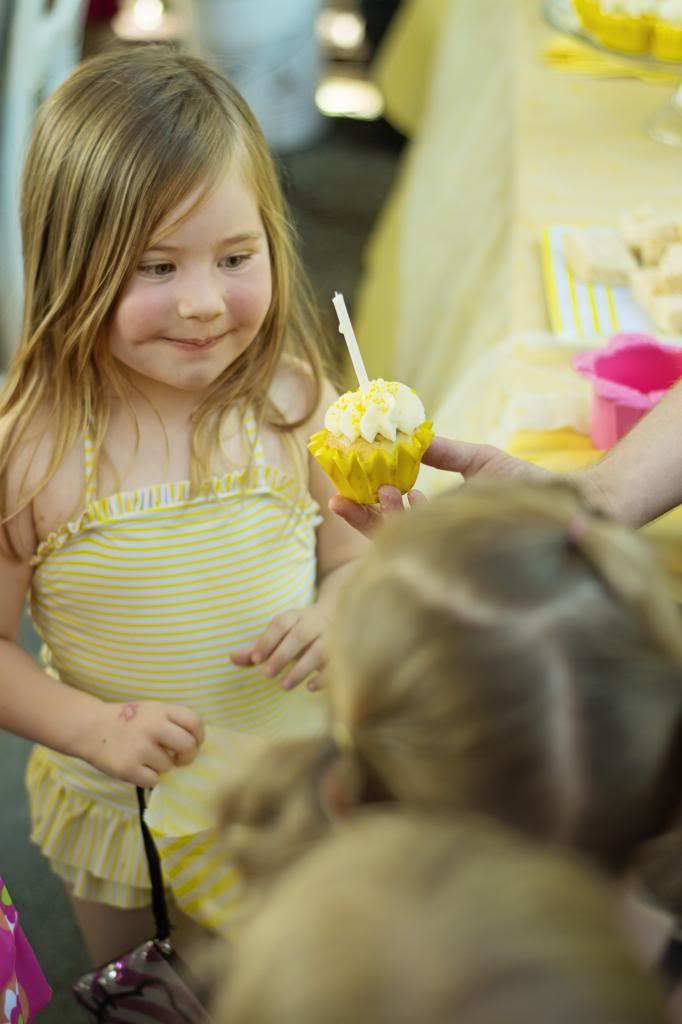 Thinking about her wish..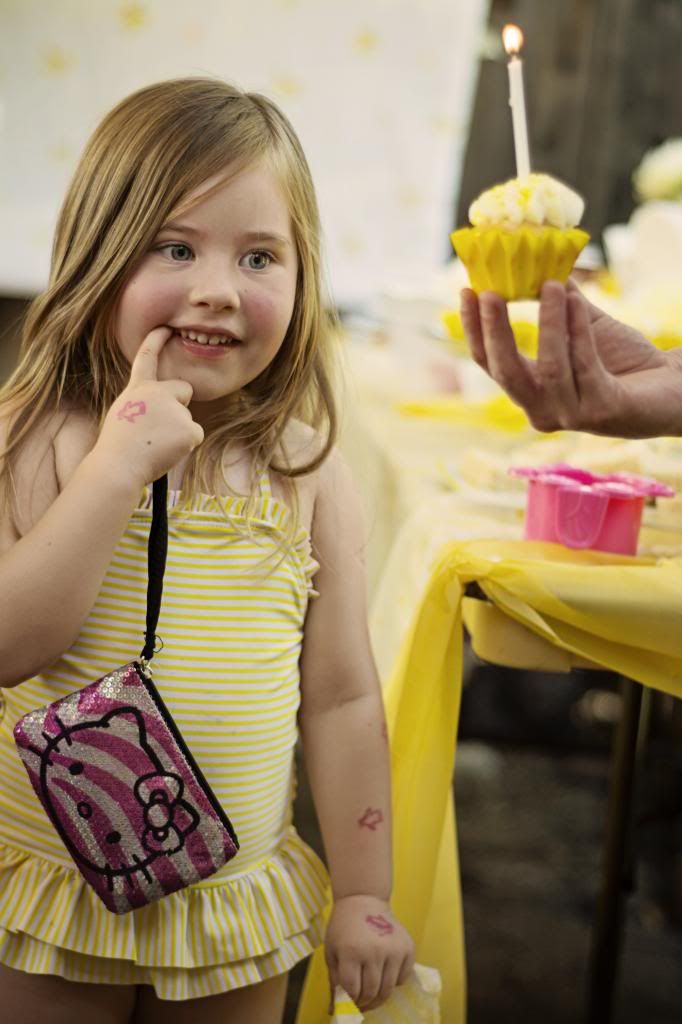 Hope it was a good wish!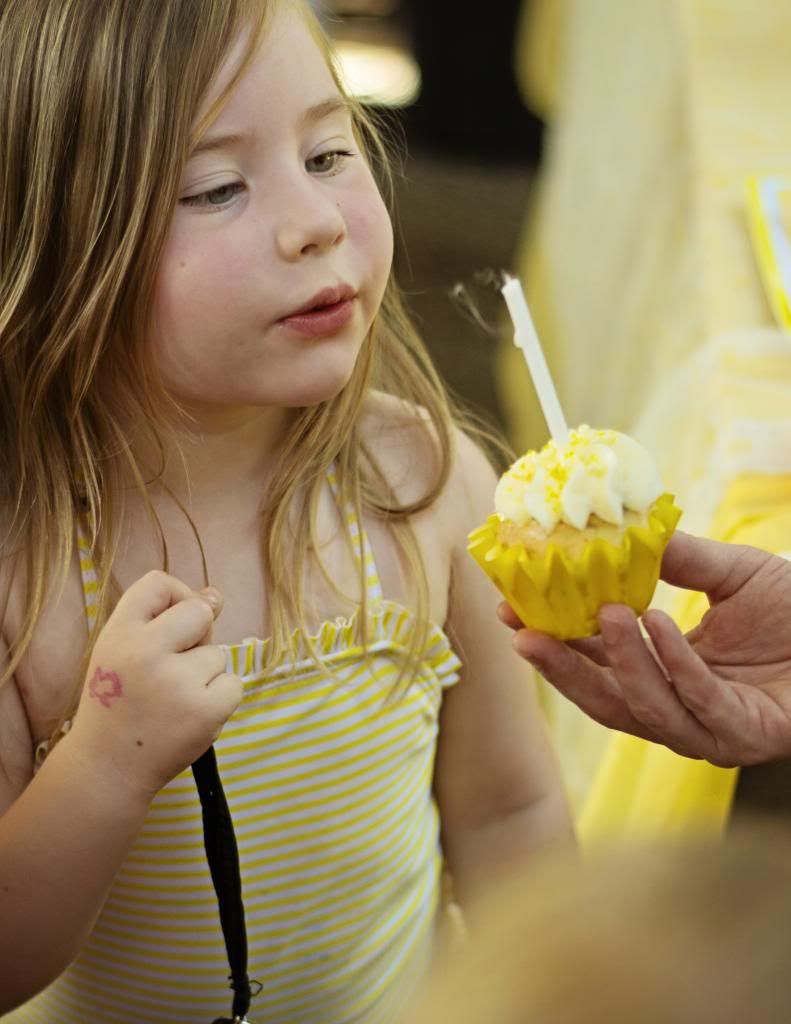 All Chloe really wanted (besides frozen dollies) was to have her friends come and play with her.


Grandma had the babies, That is exactly where she likes to be.
We had family, Friends from church, and preschool come and play in the kiddie pools, and water tables. We got a bag of water beads for textile play, and put them in one of the water tables for the kids.
We had games, and a pinata.. which by the way was homemade, and the bane of my existence. It took Adam and I hours of labor.. Seems like an easy task right?
Get a giant balloon.. Check
cut up news paper.. Check
make the paper mache mixture..Check
buy yellow crepe paper.. Check
except the first one the wind picked up while it was drying, and it was all dented, and the balloon started to deflate.So off to buy another giant balloon and recover it with paper mache.
I was mad that I wasted so much time on the first one so I had Adam make the second. He took over as if
this
one will be the strongest best Pinata ever made because
He
was going to go all about it
his
way.. Well the same thing happened. We realized that the balloon was way to big to use to make a pinata. Before the thing had time to dry, the balloon would either expand (because of the heat) and crack, or it would deflate and cause huge dents. We decided it would have to do dented and all and we covered the darn thing with yellow crepe paper and filled it with yellow candy.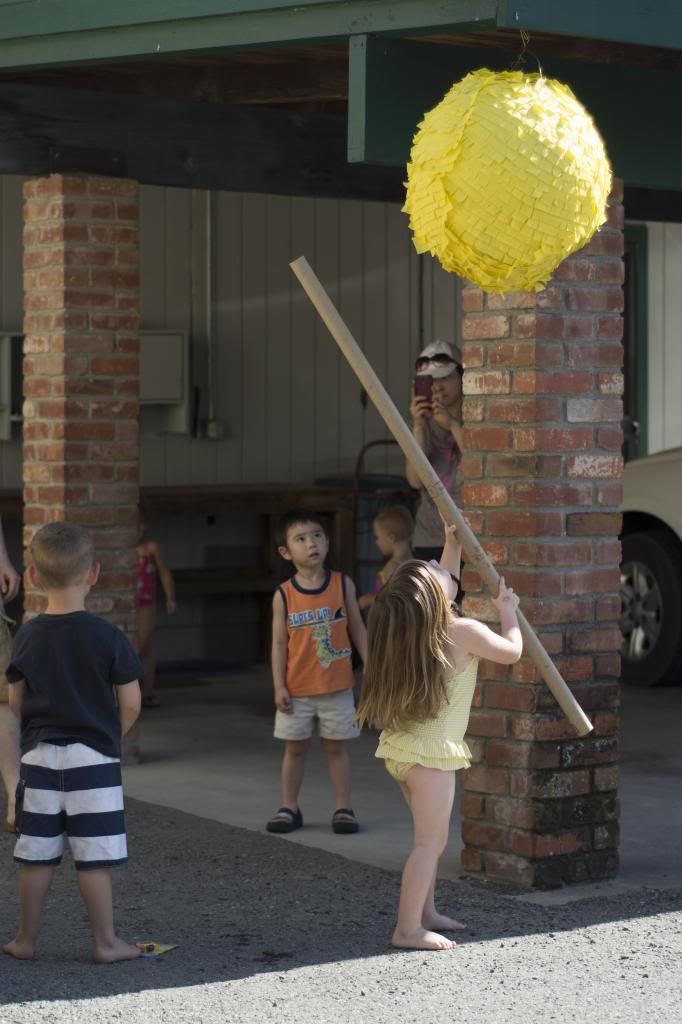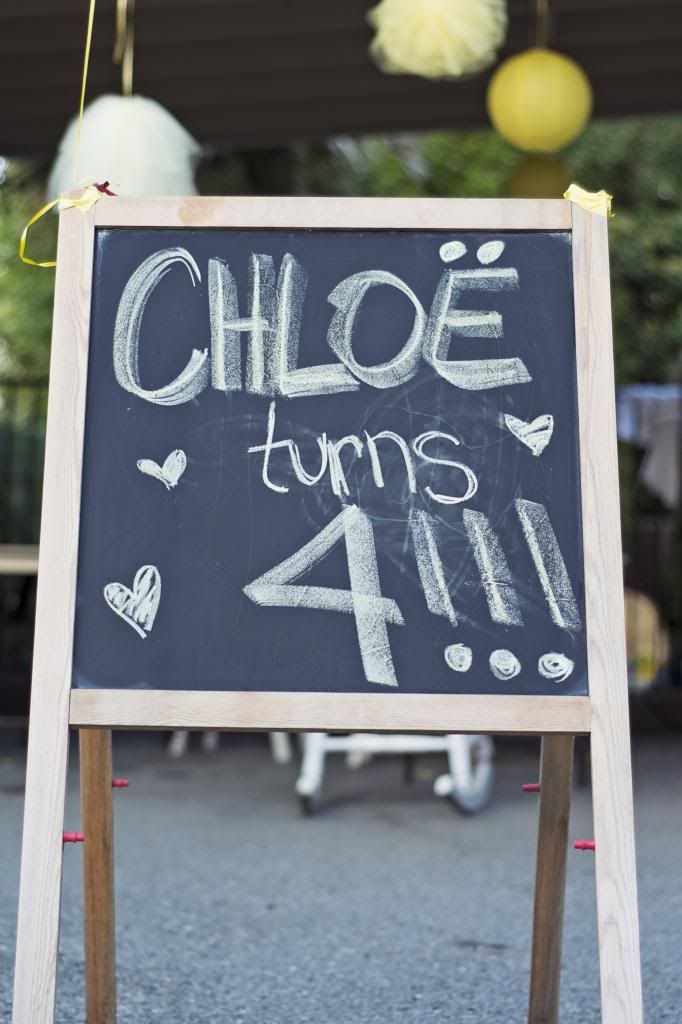 I just can't believe that my little girl is four! She is her Daddy's sweetheart and her mommy's funny bunny. She is dramatic,
silly,
smart,
funny,
outgoing,
outspoken,
loud,
a lover of all things sweet,
a snack food junkie,
a complete daddy's girl,
lover of gum,
movie watcher,
stuffed animal lover,
She can spot interesting things miles off,
remembers everything,
Sassy, and
Oh so sweet.
WE.ARE.LUCKY.